Five Tips for Performance Management Success in the Struggling Foodservice Industry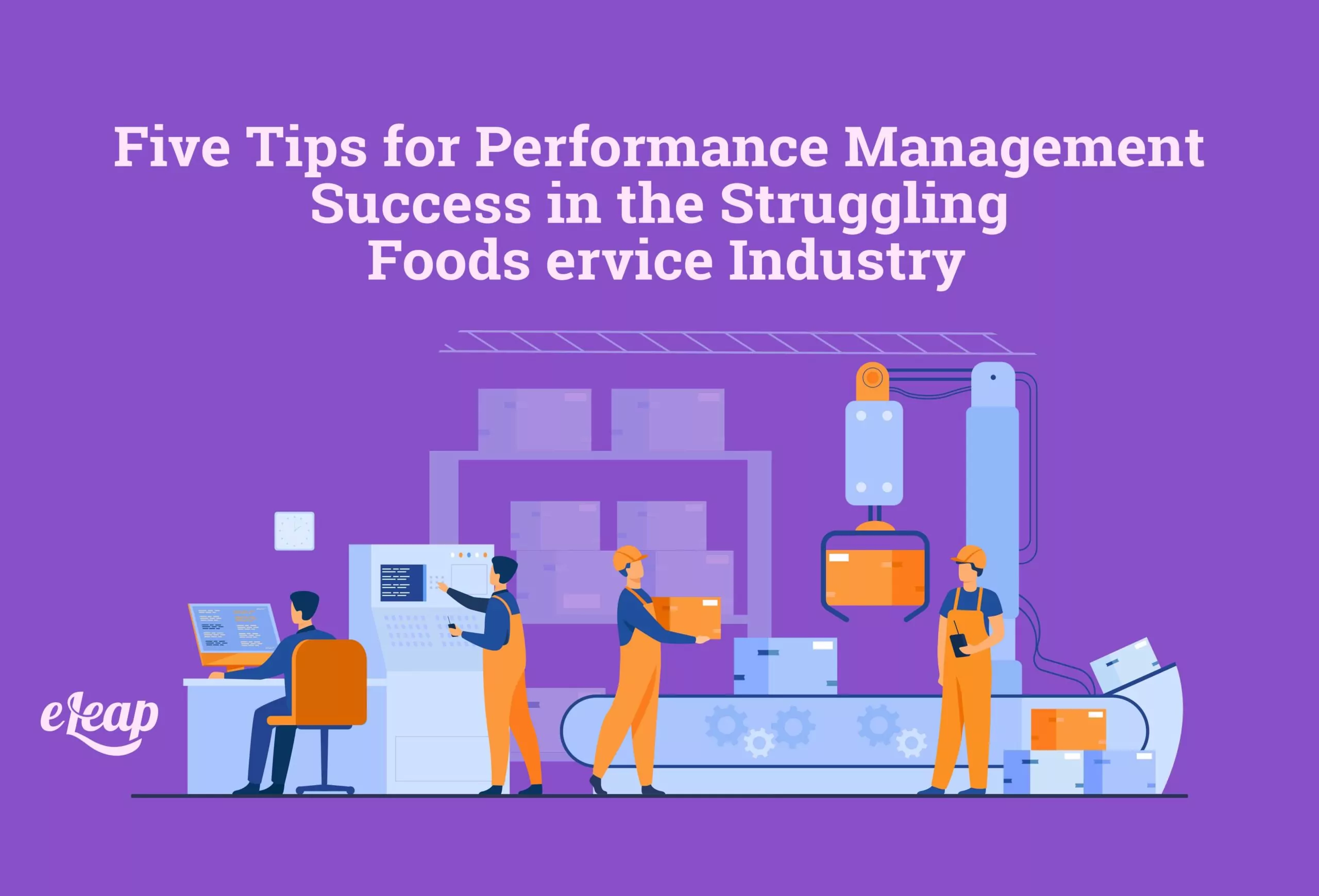 Of all the industries impacted by the pandemic, customer service, retail, and foodservice were by far the most impacted. Millions of workers were lost, either due to COVID or because they resigned from their jobs due to poor pay or conditions. The Great Resignation has shifted the world of work as we know it. For those in foodservice, that can mean difficulty in finding and retaining talent. The eLeaP continuous performance management system provides organizations with powerful options to attract and retain high caliber team members.
Some employers are offering weekly and even daily pay. Others are enticing people with immediate benefits, unlimited or flexible PTO, and other perks, but even still, there's a wage issue in most places. For foodservice brands that feel their wages and benefits are on track, but their performance management still isn't hitting the mark, it might be time to make some changes.
Which changes, though? How and when should those changes take place? Here are five tips to help improve performance and performance management in this struggling industry.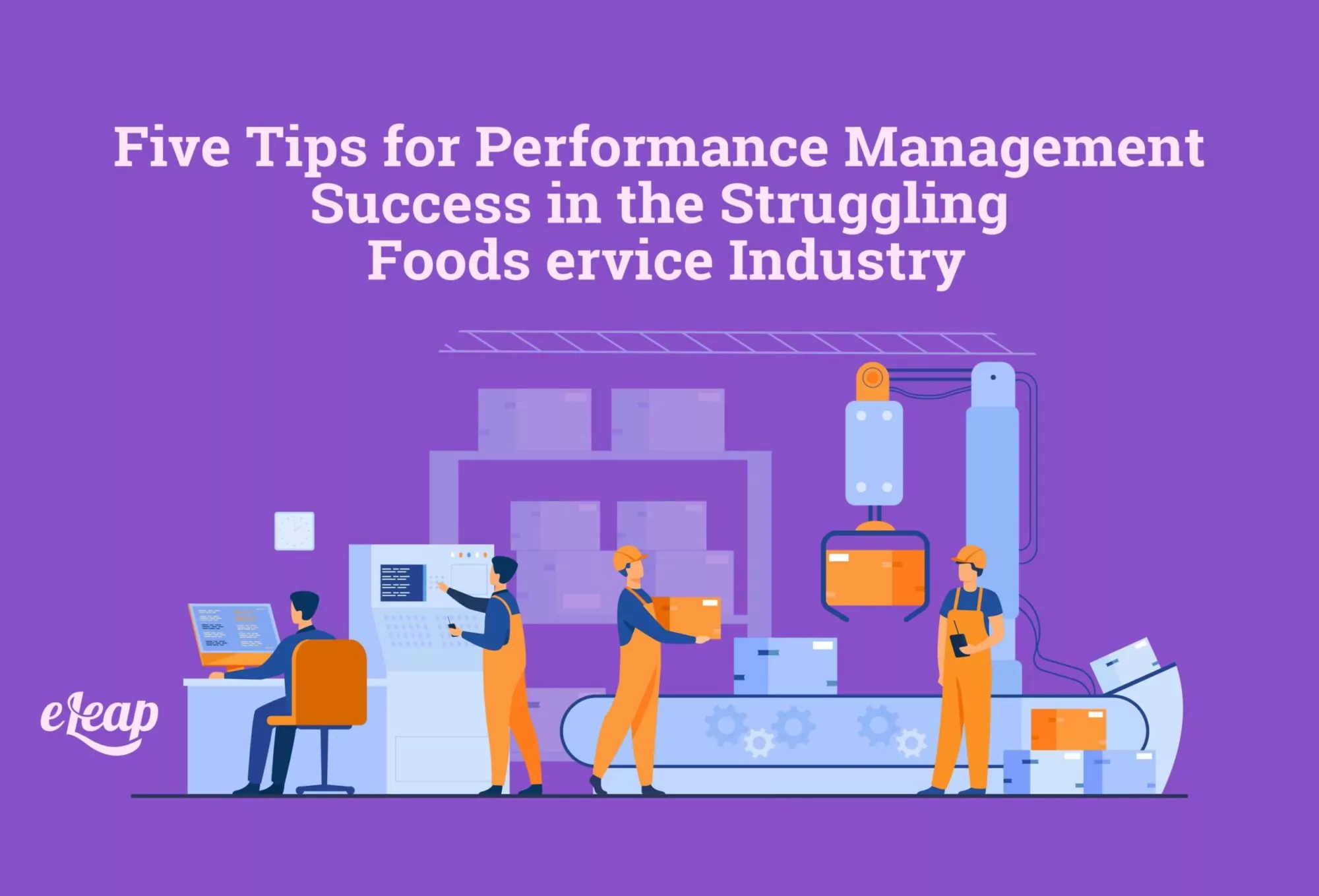 Train ALL Staff Members on Excellent Service
The world is a different place than it was even five years ago. The people who are dining out are more cautious, and sometimes more anxiously angry as a result. Others are just not pleasant because they don't think they have to be. In any case, you need to have a staff that's trained from the first day on how to deliver excellent service to each and every customer. If it's your BOH staff that'll never see a customer, make sure that they understand that their job is part of the customer experience, and they have to deliver.
For example, if you've got people who just work on food prep all day, they need to be trained to take pride in their prep and any other work that they do. That is the first step to better performance, which then leads to easier, and improved, performance management.
Stop Hiring Warm Bodies
Times are tough and staffing is tighter than ever before for many organizations. But that doesn't mean you should hire anyone who shows up for an interview and can handle basic conversation. You need to create and maintain standards, now more than ever. As much as employees are sending the message that they won't settle for subpar pay and working conditions, employers need to reply with reassurance that there's a standard process in place and that the company is only looking to hire and retain the best talent and the people who are looking for a serious commitment.
It can be tempting to hire people to "fill in" until you find better—but that's money wasted on hiring, onboarding, and training that you could save and use elsewhere. After all, the average company spends about $4,100 per new hire on employee onboarding, and that's no pocket change. Stick to hiring candidates that truly have what you need, and more importantly, have staying power. When you change the standards, you'll change the expectations and performance management will be easier all around.
Develop a Standard Training and Onboarding Process
Nothing is worse for new hires than just being thrown to the wolves. You can't expect people to perform to a certain standard if you don't train them accordingly. If you don't have one already, now is the time to create a standard process for training and onboarding your new hires. That way, every single person gets the exact same experience from day one. Everyone will know what is expected of them and which goals they are anticipated to achieve.
They will also know their role within the organization and feel like they work for a company that appreciates good performance. That all makes your job—performance management—that much easier. In these uncertain times, people need as much stability as possible. Considering that it benefits the organization, too, a standardized onboarding process is a must-have.
Encourage Communication and Collaboration
Today, people want to be treated like people, not worker bees that do your bidding. Foodservice can be hectic and fast-paced and it's easy to get caught up in the hustle and bustle. It's also easy to start out by letting everyone know that you welcome a communicative environment in the workplace. Having people who know how to speak their mind and help their teammates can be invaluable. It makes people feel seen, heard, and valued, and it can save you a lot of trouble when your employees are helping each other, and you don't have to step in.
You should have good communication between all staff, not just within groups. The wait staff should get along with the kitchen, and so forth. It shouldn't feel like a clique-motivated environment. That will only discourage people and encourage further miscommunication or a lack of communication and teamwork entirely.
Don't Make Promises You Can't Keep
Whether you're staffing your own café or a franchise that you bought, you have a business to run, your own rules to follow, and things that need to happen. That means you can't start making empty promises to employees (or candidates) just to gain their interest or keep them on the payroll. If you're trying to get people to stay, it's time to start thinking about what you can change to help with that.
People often feel like they're "just working here for now" and don't get attached to jobs because they feel as though they're a valued asset. The organizations that are suffering the most are stuck in a vicious cycle of desperation, filling roles with the warm bodies mentioned above, hoping to just keep their heads above water long enough to "get through the rough times."
The truth is the rough times aren't going anywhere. Although things have gotten immeasurably better, people are still getting COVID, the pandemic is still shuttering businesses, and employees are still demanding much better incentives, treatment, and pay on the job. You have to deliver on all of these elements and give people an organization that they want to be a part of. When you do that, you will find that your foodservice business sees a big shift in culture and much better retention rates.