Creating Learning Opportunities and Evaluations With Continuous Performance Management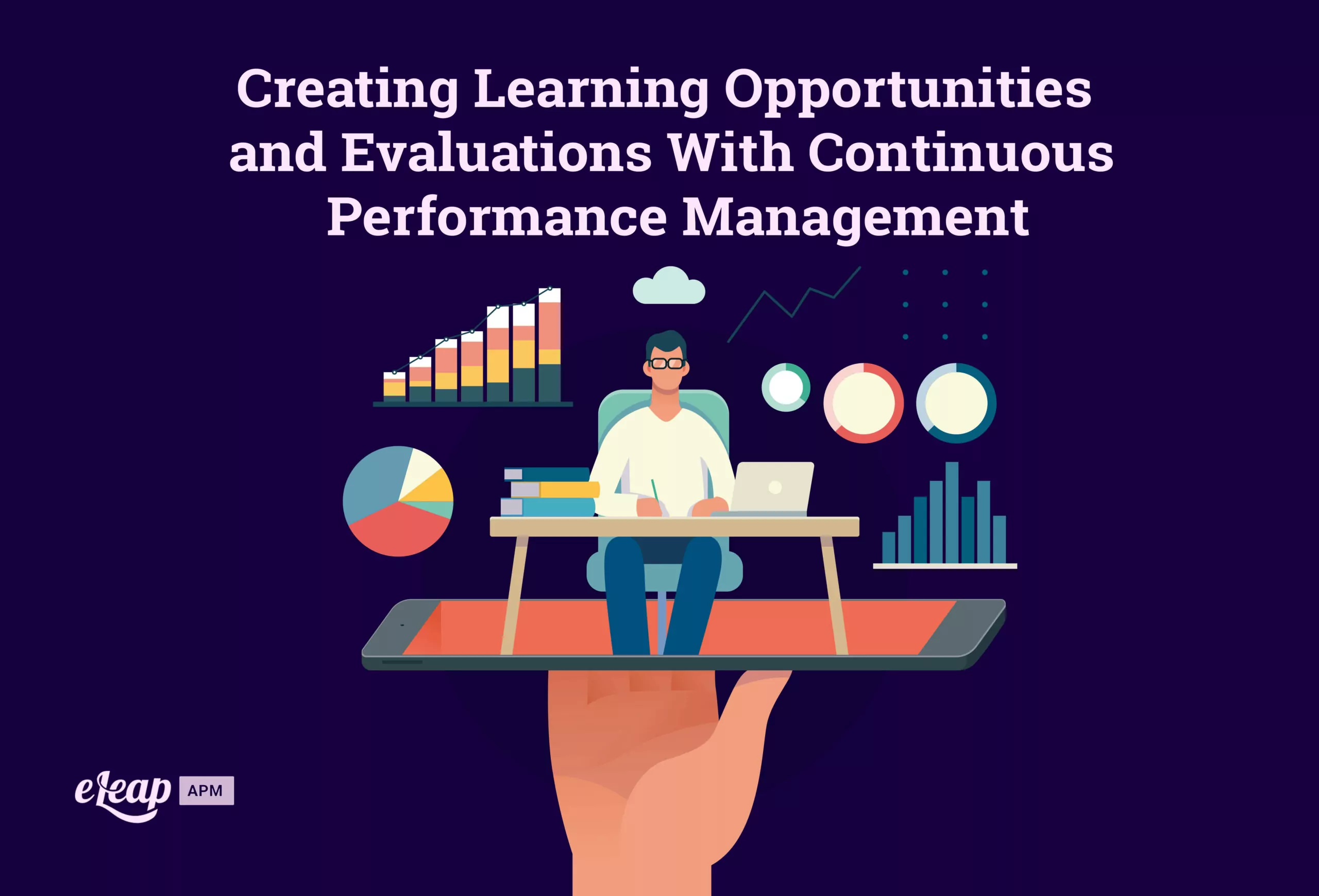 A large number of companies have moved away from traditional performance management systems. Instead, these organizations predominantly work with a more flexible method of continuous performance management. However, if managers aren't comfortable with the change, it can be hard to implement and create positive results.
Continuous performance management is a process that removes unneeded and unwanted policies and techniques while creating a bridge between actual and expected performance. This process involves continuous feedback and coaching to grow an organization. It takes development and performance to a new level.
While companies are now using continuous learning opportunities performance management, doing it right is essential. It can cut down on errors, paperwork, and follow-ups. In addition, feedback is more immediate and effective. However, there are specific ways to ensure you take the right approach with the new system.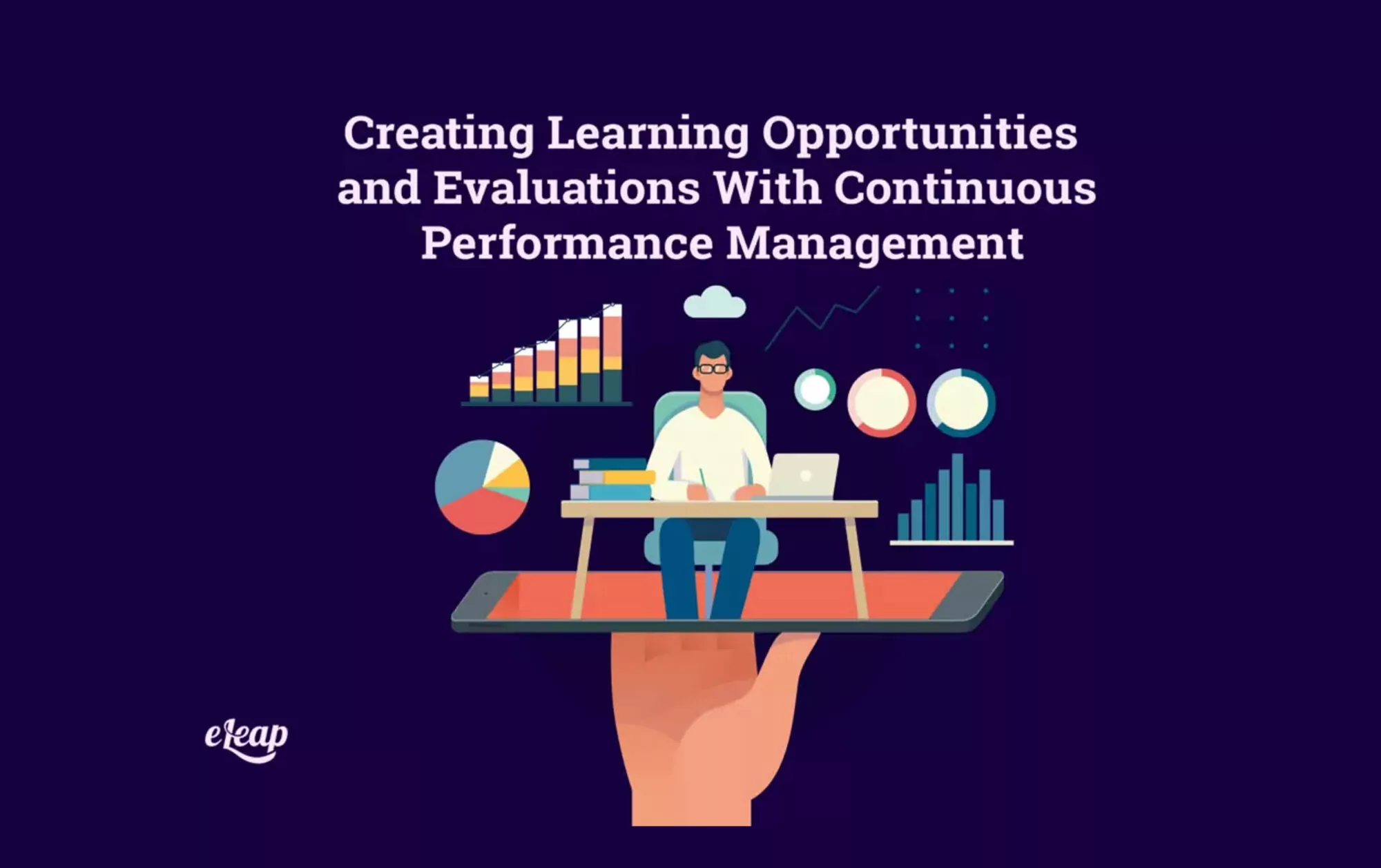 Keep Processes Transparent
The way employees are evaluated should be used not just to rank employees but to cause development. As such, the processes used should be transparent to all levels of employees, who can then offer feedback, suggestions, and opinions during the initial stages. This is essential to get everyone on board and comfortable.
Once this is done, management can more easily communicate their expectations and goals. In turn, employees have information about how they fit into a company.
Let Managers Become Coaches
The people who provide continuous performance management solutions should have the space to act as couches. Every day, managers should be helping employees progress and do meaningful work. This is important for organizations of all sizes and sectors.
All managers should be encouraged to act as coaches for better work efficiency and employee development. This is one way to create a bond between workers and employees while removing employee blind spots. In addition, it allows employees to develop additional skills while enhancing potential and guiding the worker toward lofty goals.
This process can make employees more efficient while offering more motivation. Great coaches will set expectations and goals high while encouraging taking risks and creating motivation. This leads to innovative thinking that solves problems and achieves goals. Managers should be capable of monitoring and setting goals while teaching employees to be more accountable.
Train Managers for the Job
With continuous performance management, reviews are development tools. Managers should know how to delegate, plan, set goals, and handle performance-related issues in a neutral and fully unbiased manner.
In addition, managers must understand that the evaluation process is continuous. This means sitting down with team members to understand their challenges as a mentor and coach. Feedback should be unbiased and happen regularly. While the process takes time, it creates invaluable benefits.
Employees also should be taught what to expect from the continuous performance management process, such as how goal setting will be managed and monitored. Employees should be trained to take both constructive and positive feedback and use it to become better.
The Setting of Short-Term Goals
This pertains to how often reviews are provided to employees. The primary issue with annual reviews is that there is little scope for improvement. For example, if a manager sets a goal at the start of the year but only evaluates success at the end of the year, the bigger picture may become lost.
Managers need to be setting short-term goals while monitoring progress regularly. This works in tandem with continuous monitoring to gain knowledge about each employee's performance and the processes needed to achieve goals.
Incorporating regular meetings to discuss touchpoints can help. For example, reviewing goals and discussing progress will help avoid surprises that come up with annual performance reviews. In addition, the process should be easily documented for ease of implementation.
Create Feedback Sessions
Rather than looking at goals once or twice a year, regular feedback sessions should be done. How often to offer feedback will depend on your organization and the goals associated with it. In some cases, this might be monthly, in others, bi-monthly, and in others, it might be quarterly.
Feedback on tasks will create better results. For example, with a small team of 10 people, feedback acts as a muscle reflex and can tremendously help. In addition, managers and peers can provide input based on an area of improvement or a completed task. Feedback can come through any communication tool, such as email. If the feedback is beneficial and regular, it quickly becomes a typical process.
Build Customized Development Plans
When several organizations claim to offer the best possible compensation, what makes your company different than your competitors? If an employee has ambition and wants to move up the ranks, career development is a must. While you might have this planned for each employee, you should also consider whether it is needed.
When you build services or products for customers, these should meet their needs rather than what the company believes they should want. In the same way, managers should speak with employees to learn what matters to them. This can then be used to create an action-oriented development plan for them. Make sure you map these things out to meet company objectives.
Aligning Goals
When continuous performance management systems are in place, the evaluation should be positive for the organization and employees. For instance, you don't want to hear from employees that they are doing their absolute best while the company is failing to meet its targets.
Companies hire employees to meet their goals instead of the opposite. High-quality work, employee development, and aligned goals are essential, but roles need to be created to meet objectives. This is followed by an analysis of whether positions meet the needs of growth plans.
Aligning goals is a common reason to choose continuous performance management systems since the process is iterative and involves measuring, analyzing, and acting before starting back at the beginning of the circle.
When a company follows the methods above, it can create an organization that constantly meets its goals. As a result, employees and managers alike will be more productive and feel involved in the larger company. So take time to create the right continuous performance management system to meet your company's goals.