Considerations to Make When Comparing Performance Management Systems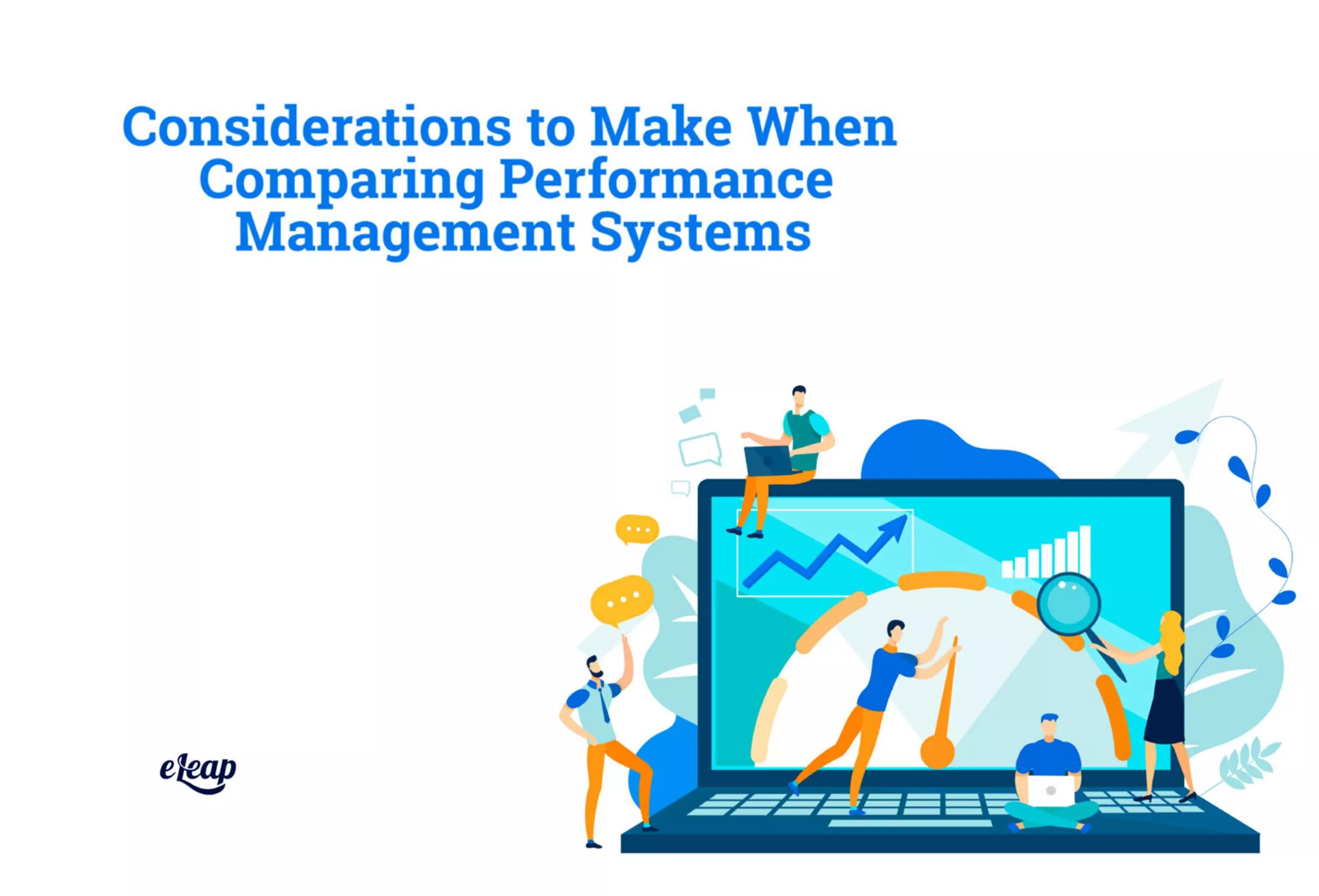 Are your employees less than enthused when it comes to performance management? Are your engagement levels plummeting? You're not alone. Across all industries, old performance management solutions are failing to deliver critical benefits.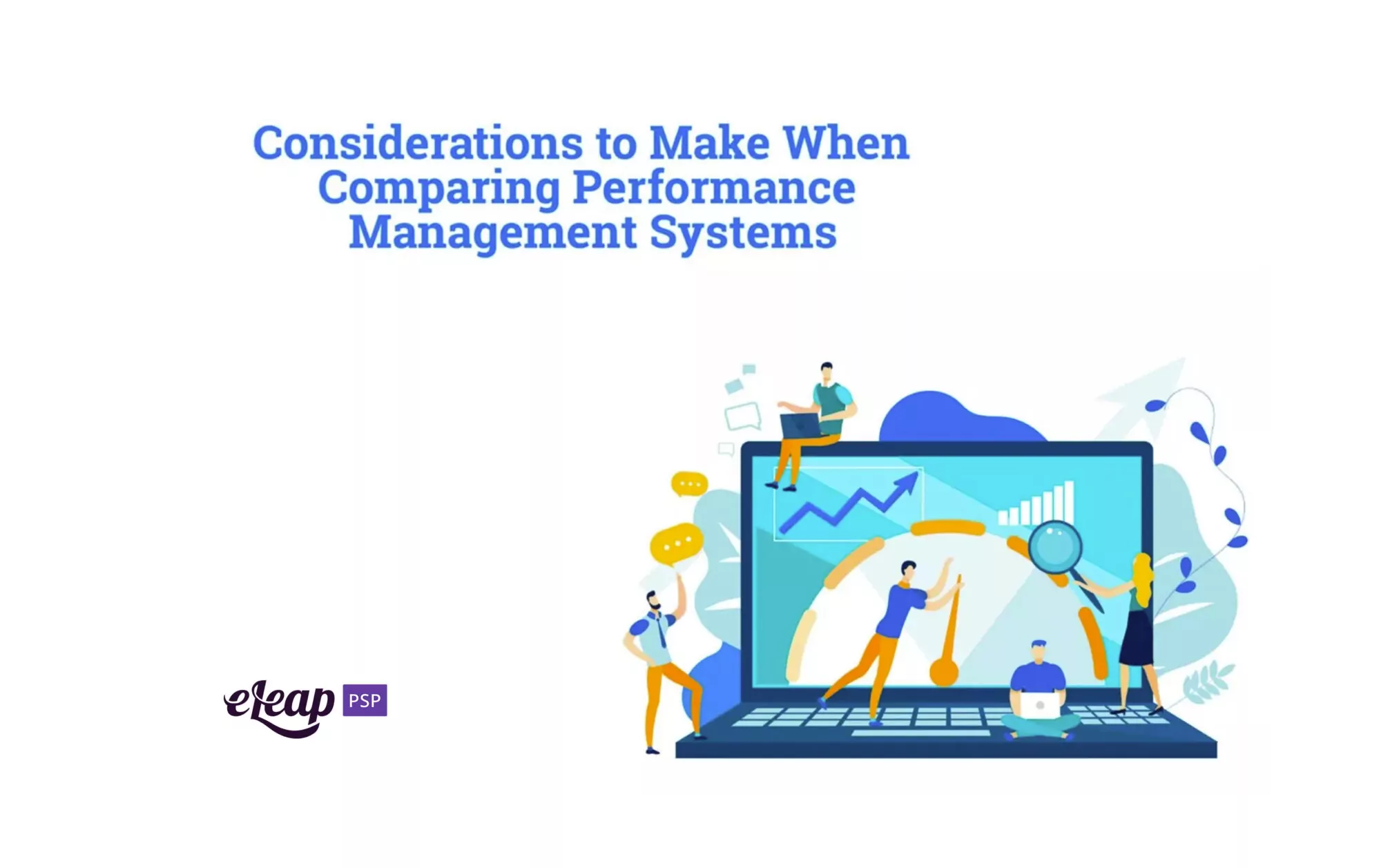 Part of the problem is the reliance on similar approaches to monitoring performance and achieving improvements across dissimilar industries and organizations. It seems odd that a citrus fruit grower and a high-technology company would attempt to use the same tools and methods to achieve improvements in performance, given the gulf between these firms in terms of goals, objectives, and other factors.
It is also because employees have changed, but performance management tools have not. If you are still relying on those tired, trite annual employee reviews, then it's no wonder that your teams are less than enthusiastic about things. There is good news, though. Performance management systems have a great deal of promise. This type of software can improve engagement levels, get your teams on board with necessary changes, and even make employees excited about improvement.
The catch is that not all performance management systems are created equal. You must be able to choose the correct one for your organization. Doing so can be more than a little challenging, but a few specific considerations will keep you on the right path.
Do You Need One of the Many Performance Management Systems?
Does your company need performance management software? If you answer yes to any of the following questions, you can benefit from one:
Are employee engagement levels dropping?
Are you struggling to achieve improvement in employee performance?
Do team members fail to meet targeted deadlines for change?
Do you need a way to set accurate targets for employees and teams?
Is your HR department struggling with the volume of paperwork?
Is your company failing to meet key performance indicators?
Know What You Need
Perhaps the single most important consideration here is what your organization needs when it comes to performance management systems. What features and capabilities do you need? How many employees do you need to support the system? Do you need more support in terms of managing administrative tasks, or is it more with employee engagement? Both? Prioritize your needs into different categories if possible – features and capabilities that you must have, those that are important to have, and those that you may not need.
Level of Customization
When comparing performance management systems, consider the degree of customization that each offers. While some things can remain static from business to business, many will need to be changed. This is particularly true when it comes to industries where regulations and government mandates must be considered. However, you also need to consider the degree of customization possible for assessments, reviews, coaching, improvement/change plan development, and more. Ultimately, you should veer toward more customization and flexibility rather than less. All the features in the world cannot make up for an inability to customize the software to your company's specific requirements.
The Dashboard
Pay close attention when it comes to the central dashboard offered with performance management systems. Ultimately, you should be able to collect key data quickly from a central location while still being able to respond to questions in real time. The dashboard should be user-friendly yet robust, easy to navigate yet detailed. It can be challenging to find the right balance, but it can be done.
Peer Feedback and 360-Degree Reviews
Does the system offer the ability to use peer feedback? What about 360-degree reviews? These are important tools for today's organizations, providing the means to offer a holistic view of employee performance from individuals beyond the immediate manager.
Feedback to the Manager
In the past, employee reviews were one-way streets. Today that should not be the case. Employees deserve to have their concerns heard. This is accomplished by providing feedback to the manager or team leader. Make sure that any performance management systems you are considering include this feature so that both employees and leaders can be engaged and a two-way conversation can be created. Anything less will ultimately lead to failure.
Output Reporting
Performance management systems must provide you with access to detailed, accurate, ongoing reporting. This also requires that the system deliver anonymous employee feedback and progress monitoring. Ideally, you will receive reports regularly, but the intervals should be shorter rather than longer. For instance, weekly reports are more valuable than monthly or quarterly reports, as they provide the opportunity for immediate coaching and incremental performance adjustments.
Data Storage and Analysis
Forecasting future performance requires having access to in-depth information about historical information. Make sure that any performance management systems you consider offer a data storage and analysis solution (often called a vault). This allows you to store historical information, analyze it, extrapolate, and make accurate, informed forecasts to help predict the future of your business. This can be used to structure things like employee training and education, forecast an individual's potential for promotion, and more.
Goal Setting
The entire point of performance management is to analyze current levels and set goals for improvement. It follows that performance management systems would need a means of setting goals and then tracking progress toward hitting that target. However, those goals cannot be static. The system you choose should be able to help you set dynamic goals that change over time and that empower your employees to continue furthering their careers and enriching themselves with new skills and training.
In Conclusion
While performance management systems abound today, they are not all created equal. You must be able to make an informed decision about the system you ultimately choose to ensure that you're able to move your organization forward. Use the information above to help guide you through the process of comparing PM systems to find software that fits your needs today but will also do so tomorrow and years down the road.