The Transition from Keeping Score to Creating a Feedback Culture with Your Performance Management Goals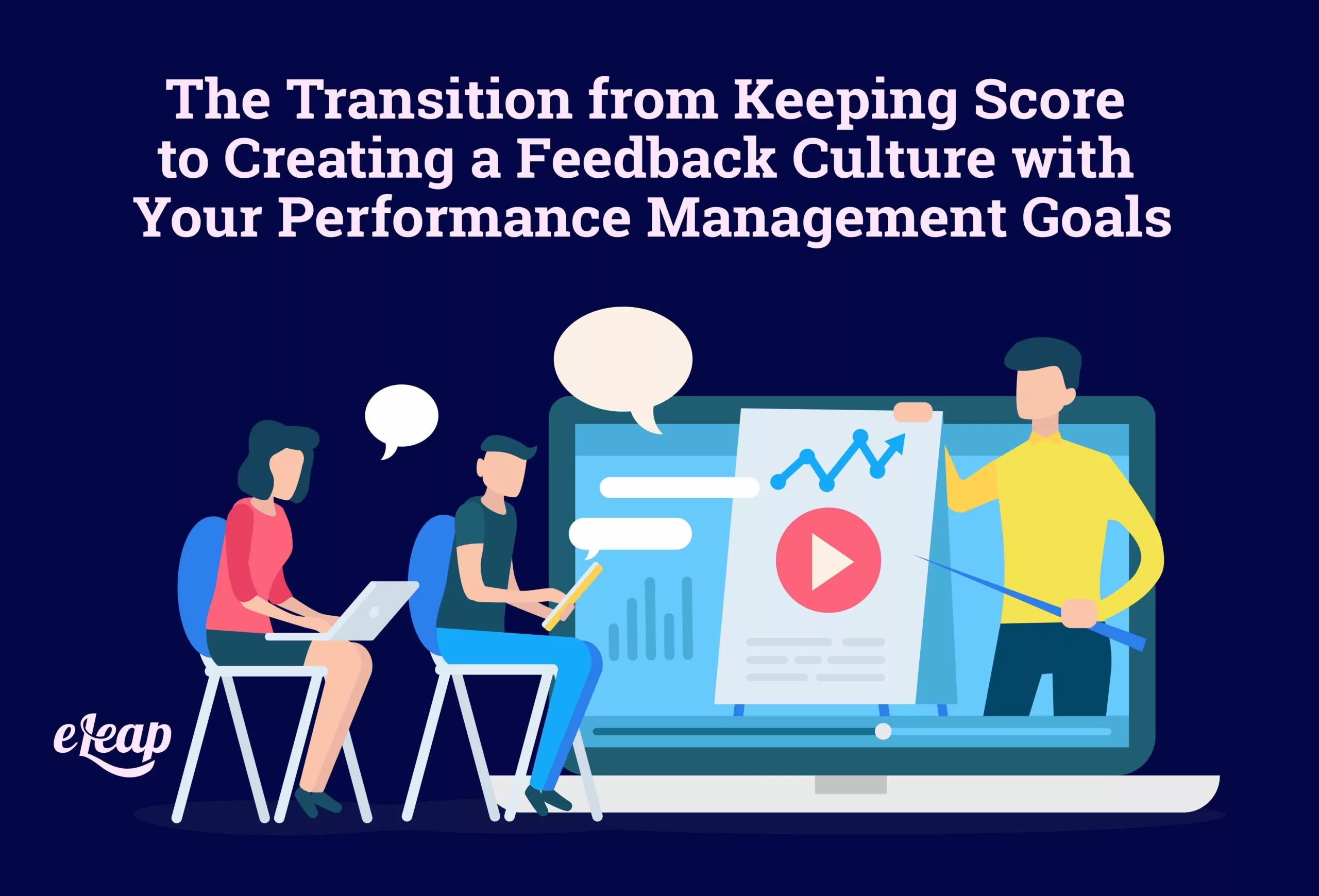 Metrics are great—they tell companies several different things that help them make effective decisions. However, there are some areas where metrics are going by the wayside, particularly when it comes to people management. After all, these are people, not machines or numbers. Therefore, modern organizations that want to embrace a performance management culture will need to start making changes to recognize that. This starts with getting rid of that terrible "keeping score" mentality and focusing on creating a more collaborative, engaging culture.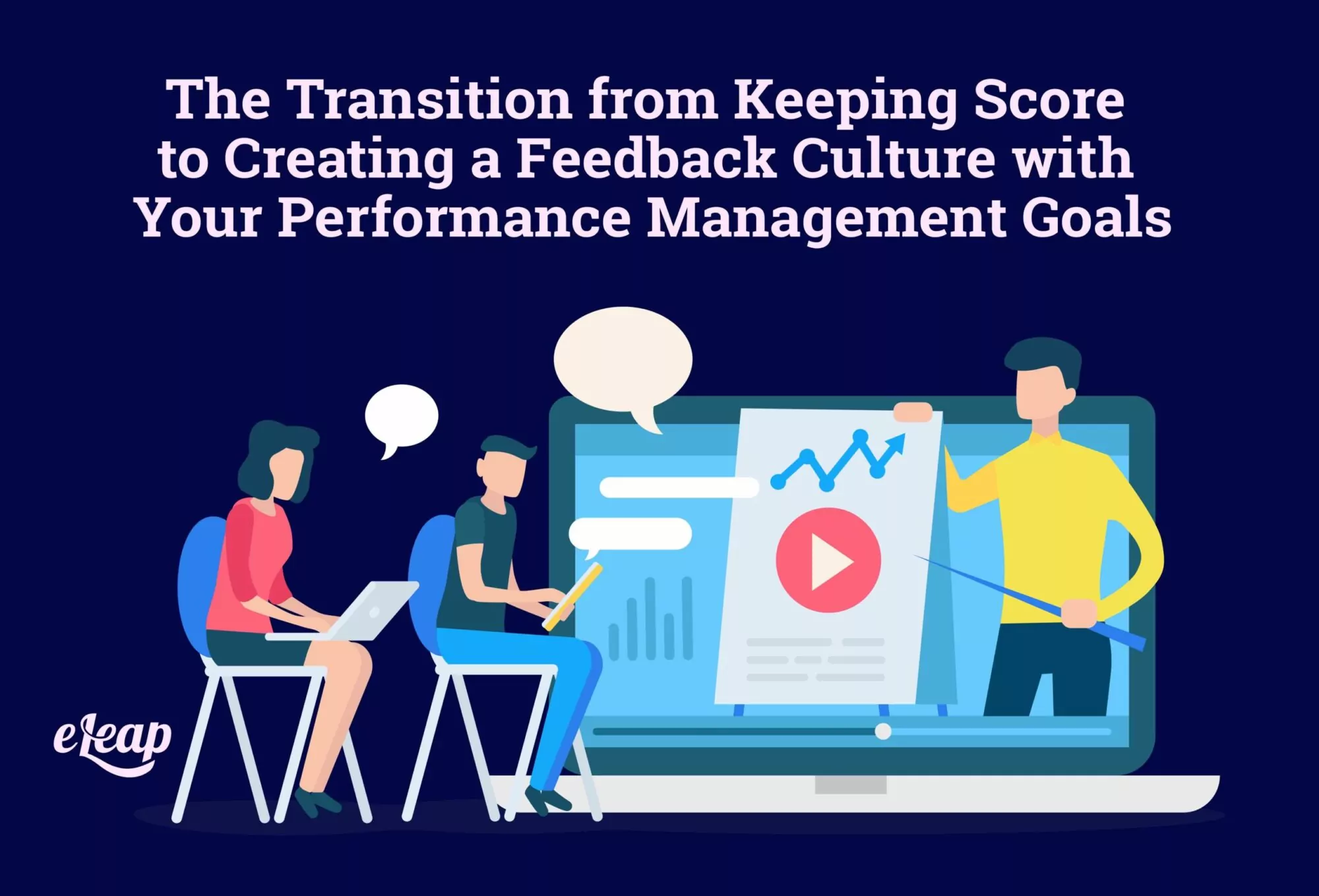 What Is a Feedback Culture?
This particular type of culture is when employees within an organization feel like they are open to sharing feedback and information with any other person within the company. All employees should feel comfortable communicating and collaborating, regardless of role or level. This type of culture offers several benefits, namely a huge increase in accountability when it comes to employee performance management. This is a basic definition, but the beauty of culture is that each company can tweak it to meet its expectations and needs. Understanding the basics of feedback culture will create a strong foundation for making the change.
Set Standards and Define the Feedback Culture
The first thing any organization needs to do is to start setting the tone from the top. That means management and organizational leaders need to get together to create the standards that will outline their new feedback culture. This includes taking the time to create clear expectations, nurture positive interactions and feedback exchanges, and use various channels to deliver that feedback.
Companies that take the time to outline what they expect from their culture shift will have much more success in the transition. You can't just know that you need something better—it's important to understand how and why it should be better and what you're going to do to get it there. Some best practices for developing the feedback culture effectively include:
Nurture the idea of a growth mindset and promote it to all levels of employees.
Provide training on the feedback process (perhaps by incorporating it into your LMS).
Make feedback a routine part of the business.
Capitalize on various channels to deliver feedback to employees, managers, and others.
Provide the employees and managers with appropriate feedback tools.
Highlight the positive decisions that are made from the feedback exchange.
Feedback is no longer that thing everyone wants to avoid or that once-a-year sit-down where managers and employees discuss yearly progress, goals, metrics, and other details. Sure, those can still happen, but they'll be much easier when they're part of a feedback culture because people will go in knowing what to expect, as opposed to waiting an entire year to even hear so much as a "good job finishing that campaign" from a manager.
From Metrics to Mentorship
While there will still be metrics that you want to monitor, employee performance reviews and management is no longer just going to be about whether people are hitting their numbers, meeting certain goals, or some other arbitrary metric. It's going to be about how people are engaging with others and how leaders and others can mentor those who are struggling through the ongoing, welcoming feedback culture that has been created.
Empowering employees and managers alike to get more out of the feedback process will help everyone. And it's not just about managers mentoring employees, either. The relationship can go both ways in some areas of learning and development. Or, you could have employees helping others work on their skills as part of the continuous feedback process, making everyone feel like a valued member of the team.
Stop counting and start getting involved. That's the fastest, easiest way to get rid of that scorekeeping mentality. Embrace people and all they have to offer and encourage them to give their best by leading by example.
How to Set Expectations
The most important part of a feedback culture is having clear expectations (mentioned above in the tip about training everyone on the feedback process). That starts by creating a set of company standards regarding feedback and its structure. Make it clear:
Who can give/receive feedback?
How often does feedback happen?
What is our feedback process?
What are the goals of this?
When everyone is on the same page about these elements, things are much easier. Once the expectations are set and the feedback tools are in place, it's only a matter of time before the new feedback culture gets off the ground and starts changing the way the company works from the inside out.
Everyone should be trained on the new feedback process right away. Then, all new employees should be trained as part of the onboarding process. People need to be encouraged, even from the interview process, to give and invite feedback in various formats and from all types of co-workers and company leaders. If new employees are trained, and current employees aren't, the process won't go smoothly, and the transition might not even be that successful.
It's about Changing Minds, and It's About Time
Everyone wants to know what to do to create a feedback culture. Few people consider that it's more about changing the way that people think, from CEOs and leaders to ground-level employees. Yes, there are tasks involved in the process, and yes, you should have a dedicated structure for feedback. However, the biggest obstacle will come in getting everyone on board.
It's more than changing the minds of the company leadership and stakeholders. It's about ensuring that each employee feels valued and that they want to contribute and be a part of the organization, not just another one that punches the clock. Change starts at the top—leaders need to re-envision success and what it means to the company, as well as how that can be used to help foster that perfect feedback culture. When people are given the right knowledge and the proper tools, they will be empowered to do a lot more than many organizations expect.
The eLeaP People Success Platform, which includes a continuous performance management system, provides organizations with powerful options to attract and retain high-caliber team members.