Effective Goal-Setting to Motivate Your Employees: How Your PMS Can Help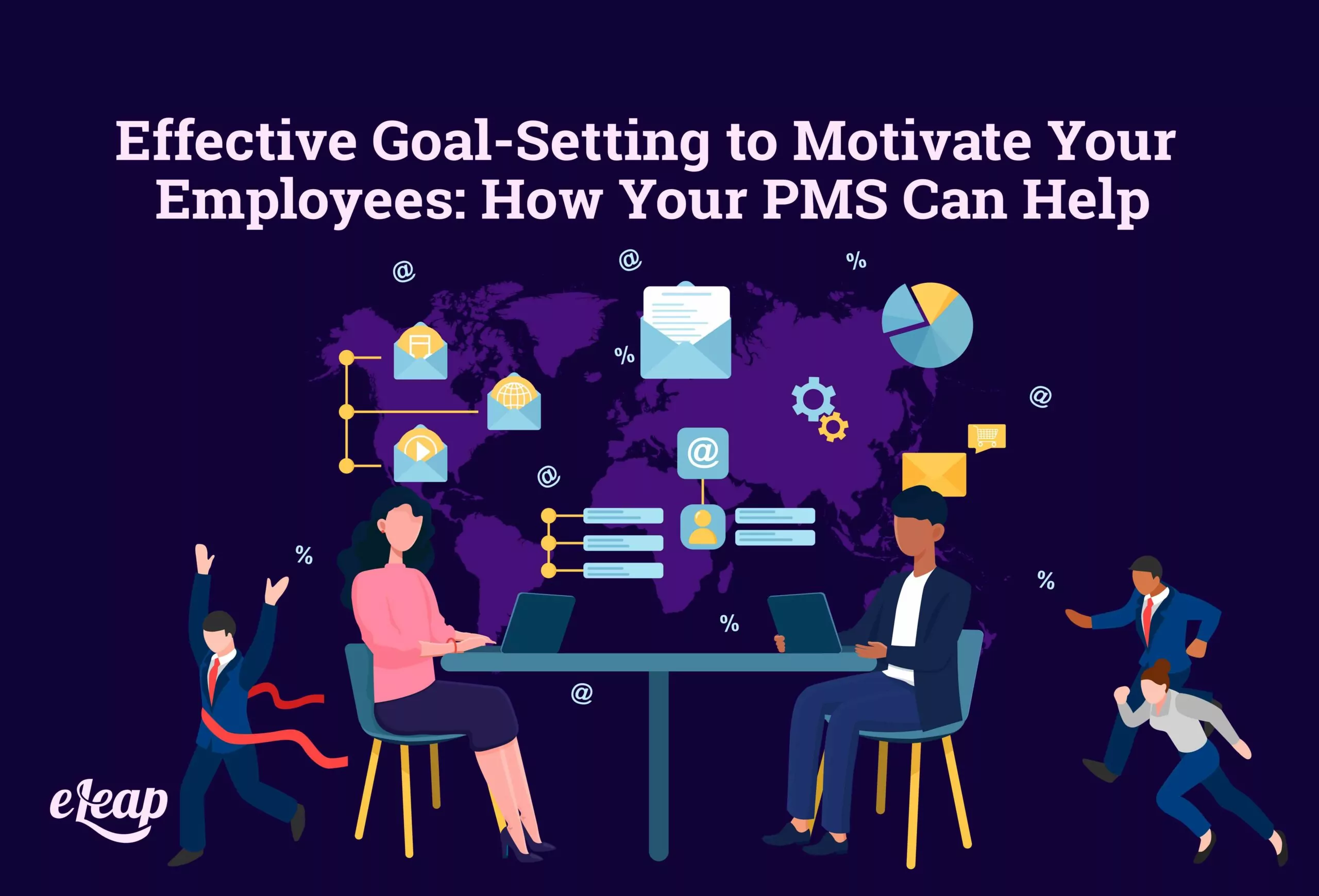 In the modern business world, employees have the upper hand. Companies are revamping their culture, reconsidering their benefits and perks, and reworking their organizational structure to embrace their employees and offer a culture of supportive, collaborative people and systems. This ensures that they have a culture that attracts top talent and helps motivate employees to achieve their own goals, as well as the goals of the business.
Having a solid performance management system, or PMS is going to give you a place to build strategic goals and develop individual and team strategies so that everyone is on the same page and investing the same effort in reaching a common goal. This kind of collaboration allows teams to work together while individuals take ownership of their specific roles and duties and offers a much more successful working environment than a traditional team setup. The eLeaP People Success Platform, which includes a continuous performance management system, provides organizations with powerful options to attract and retain high-caliber team members.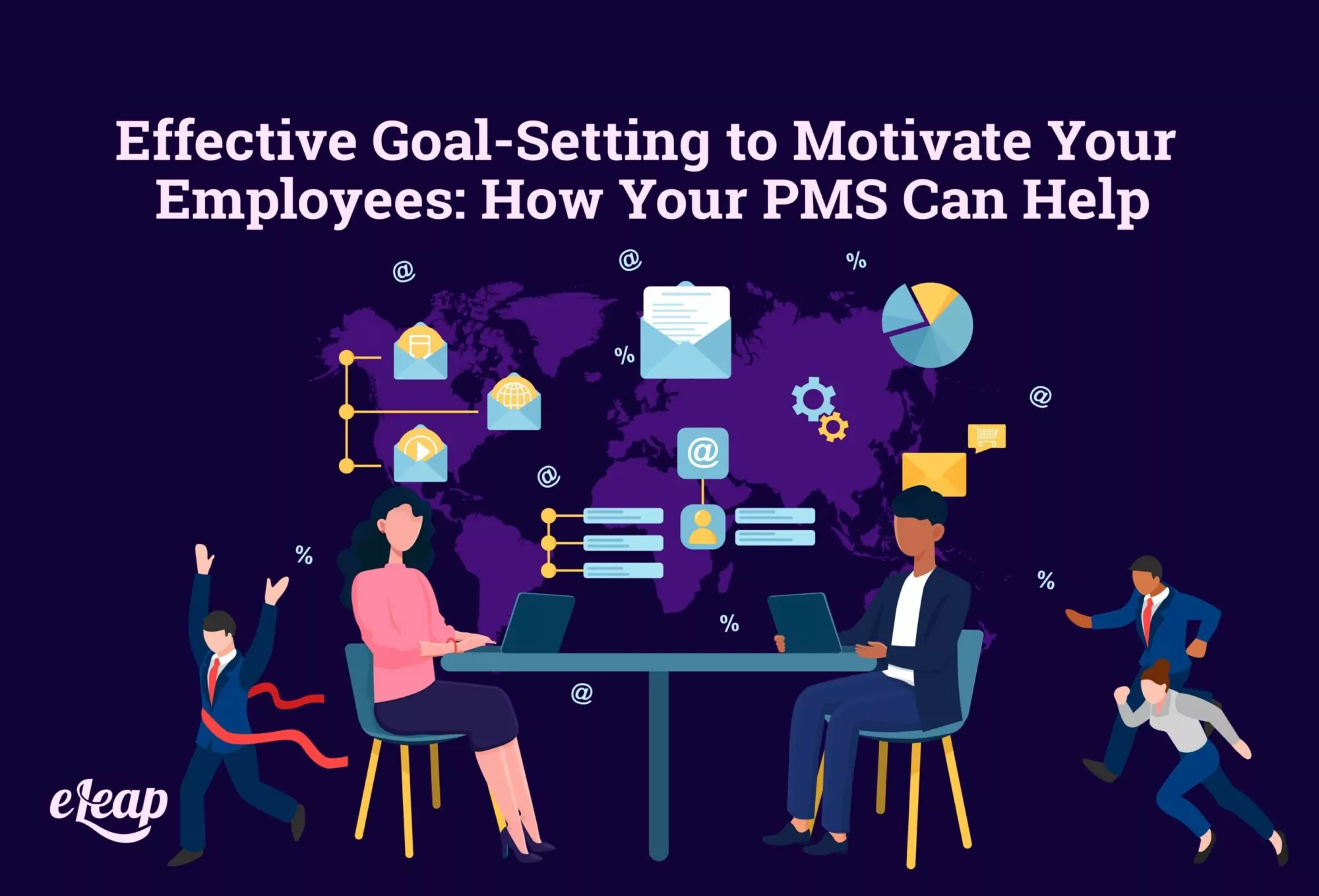 Why Learning Fails
Before you can become effective with learning and performance development, you need to understand why it's missing the mark. Fortunately, studies have shown that there are several different reasons that learning and development don't go as planned within organizations:
People are learning the wrong information. Too often, organizations focus on hitting metrics and delivering training that meets "requirements" rather than focusing on the impact on the business that the learning provides.
Learning is happening at the wrong time. When people need to learn a new skill or process, they will learn better because they have to learn. Of course, that also couples with being able to apply what they've learned in real-life situations. If you're just crossing off learning and development training checklists on an arbitrary calendar, you're not helping anyone.
We're learning for all the wrong reasons. Again, you can't just be training for the sake of training. People need to be learning for a cause—are they upskilling for a new position or perhaps trying to meet compliance requirements for their position? Purposeful learning is much more effective.
People forget what they learn quickly. Retention is difficult without application. It's estimated that people forget as much as 75% of what they learn within just six days if they don't apply it.
Part of the change comes in being able to focus on the core of learning, application to real-world situations, and the use of immediate feedback to refine skills. The rest of it comes in motivating employees to learn by helping them set attainable, relevant goals that are going to be more effective than the benchmarks of decades past.
Keeping Employees Motivated
Traditionally, annual performance reviews have been dreaded by many. It's hard to motivate employees when they're only being reviewed on what they've done in the past. It's hard to teach people based on failure, and when you are using performance reviews to help people grow, that's generally how it seems. You can't look at what people have done and then expect them to be motivated to achieve after you've spent an hour telling them about all their failures in the past six months.
Proactive feedback and goal setting are a much more effective approach to employee learning. When you focus more on the outcomes of training and less on the metrics or "credits" being earned for completing the training, you will be able to deliver better learning solutions and allow employees to upskill themselves and achieve more than they may have thought possible.
Culture affects motivational practices and vice versa. A people-oriented culture will ensure that you can employ the best motivational efforts to develop individuals and help them improve their skills in a way that benefits the organization. Of course, task-oriented cultures do exist, and they promote more traditional motivational methods and tools, but these are quickly being phased out as the people-first culture becomes the standard.
Finally, if you want to keep your employees motivated, goals need to be realistic and attainable, or to embrace one of the best goal-setting acronyms out there, they must be SMART.
The Importance of Attainable Goals
Effective goal-setting refers to setting SMART goals:
Specific
Measurable
Attainable
Relevant
Time-based
When motivating employees, you can't suggest that they can improve their skills to "sell more in the next year" or "grow their knowledge regarding the industry" and expect to get their attention. These are generic, unhelpful goals that aren't showing people where they are going and how they'll get there. Organizations need to help employees set goals that are specific, measurable, attainable, relevant, and time-based. This means getting as specific as possible to encourage and support development and learning by delivering goals that are understandable and possible.
Some examples of SMART goals related to learning and development include:
Increase industry knowledge to advance to a lateral position within six months.
Finish training on management best practices to take a promotion to a supervisory role by the end of the year.
Complete effective sales and marketing training to improve profits by 5% year-over-year.
Complete necessary training modules and apply knowledge to help improve marketing efforts and reach 25% more potential clients/customers.
Help your employees get specific and figure out what kind of goals they want to set for themselves so that they can be proactive in upskilling and continue to grow with the organization through effective performance management.
Personalization, Peer Learning, and Ongoing Support
The last part of the motivational process is ensuring that your employees have the right training, tools, and resources at hand when they need them most. That includes taking the time to personalize learning content and tailor learning plans and goals to each individual. It also includes peer learning and engaging employees to collaborate and work together to hone their skills. And finally, you want to provide ongoing support and feedback that ensures they can get questions answered if they have them along the way.
It's all about embracing the technology available to provide a robust, dynamic learning environment for your team. No matter what industry you're in or what type of organization you have, there are tons of invaluable resources out there today. Consider how the collection of cloud-based software from eLeaP can help you offer the resources and learning management systems that will motivate your team to succeed.