How Your LMS and PMS Can Work Together to Help You Manage Performance More Effectively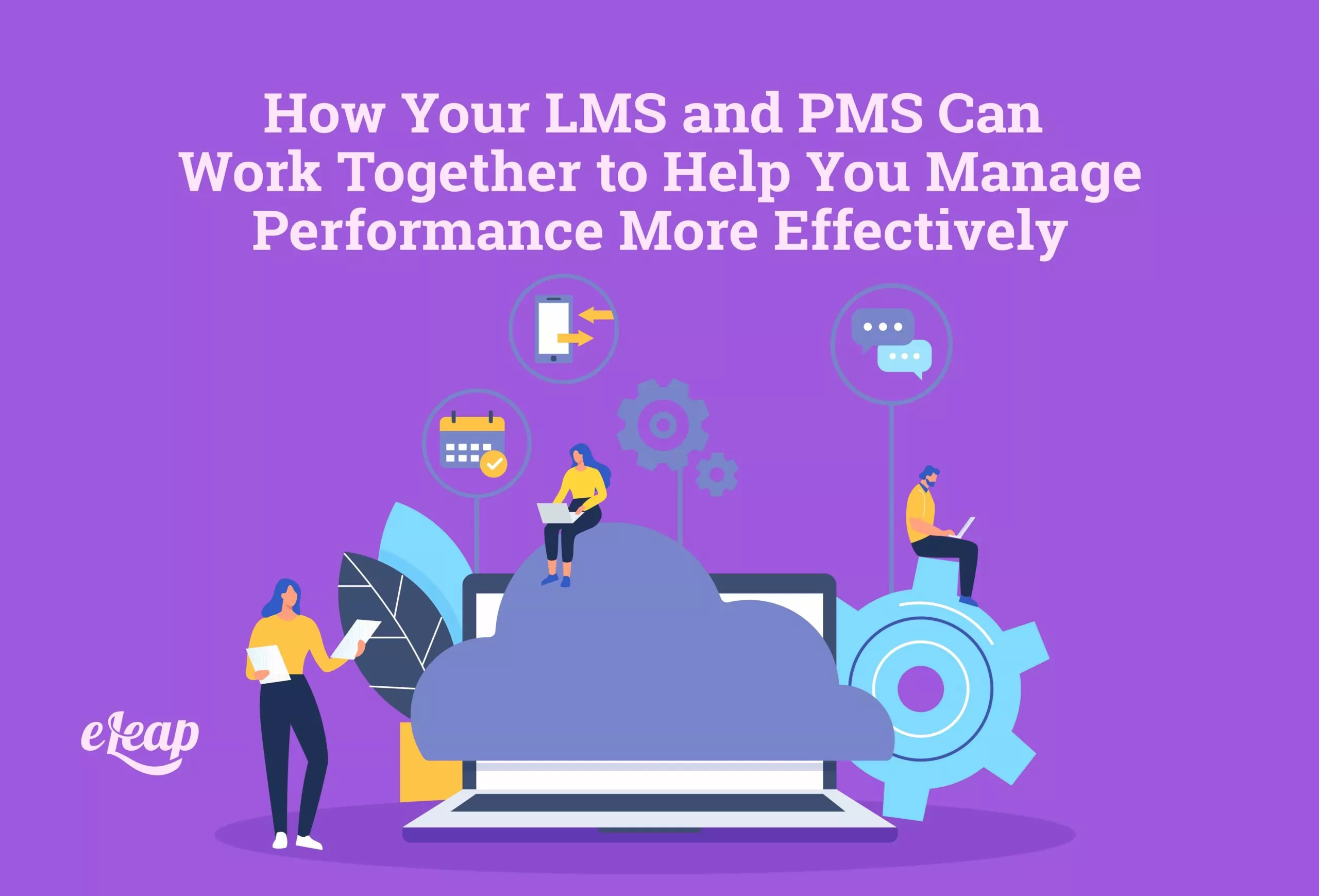 The modern PMS can do a lot for businesses that are trying to improve or upskill their teams. However, there's also as much to be said for a proper LMS. That's why organizations who are trying to gain a competitive edge in the future need to have both and utilize them effectively. As many have realized, the annual review process is long outdated and organizations are looking for a better way. Part of that includes utilizing the latest tools and resources to create a new culture that promotes learning, development, and growth.
Two of the most valuable tools that organizations have right now to that end include their LMS and PMS, or learning and performance management systems. These systems are not static entities and in fact, they will be much more effective for the organization when they are integrated and utilized to monitor performance and ensure that employees are on the right path.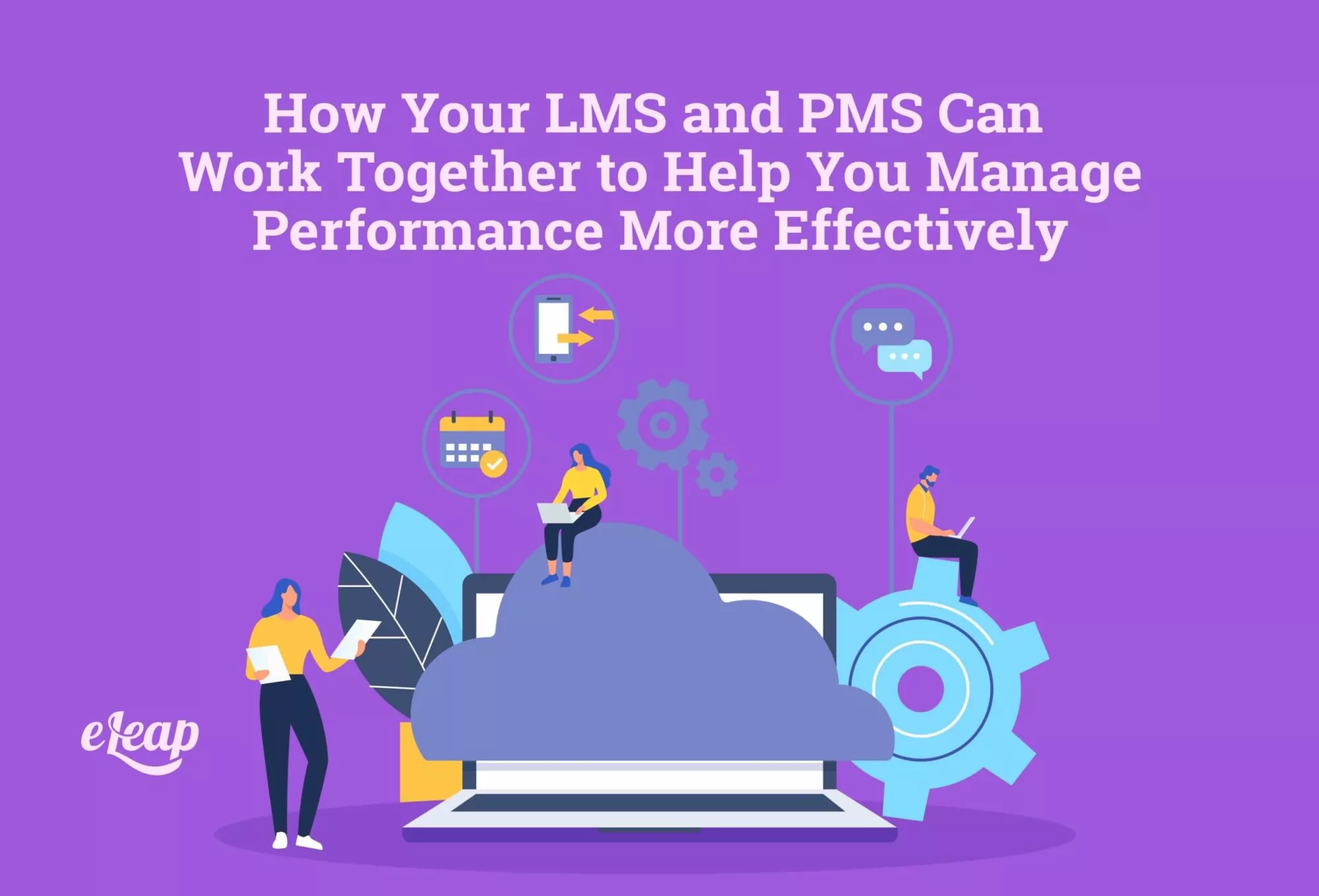 The Collaborative Approach
In many discussions on employee culture and development, the value of collaboration is mentioned frequently. Today's employees don't want to be a static part of the business. They want to be involved, engaged, and feel like they're helping the greater good of the organization. That's where collaboration comes into play. More and more, employees aren't going to even look twice at a job opportunity that doesn't promise collaboration and development for them along the way.
When you combine the technology tools that you use to create a robust performance management strategy, you'll be able to upskill people more effectively, identify skills gaps, and include people in their own development so that they can thrive for themselves and the organization.
Beyond the Metrics
Yes, you will be utilizing the various metrics from your LMS and PMS to monitor performance and employee development. However, it's about more than just looking at reports, comparing numbers, and seeing where people stand. It's about taking the information gleaned from your reporting tools on these platforms and then incorporating it into a development plan that will allow employees to grow and upskill in new ways.
Organizations are constantly looking to improve their performance management and that starts by knowing where to use the numbers. The first thing to remember is that it's about more than just metrics—it's about what those metrics can tell you and how they can help organizations shape the future for their employees.
Identifying Opportunities
In that regard, one of the biggest ways that companies are utilizing their LMS and PMS beyond basic upskilling and performance management is to identify potential opportunities for growth and development. You can look at the numbers all day long but unless you can visualize what they mean and use those numbers to drive new opportunities, they aren't going to matter.
Take a new approach to reviewing performance and growth in the workplace and combine the powers of modern PMS and LMS platforms to help you plan a future for a workforce that is strong, engaged, and ready for all kinds of future development. After all, the organization cannot grow if its people stay stagnant.
Which Is Better?
This is a question often posited by those new to the world of learning and development. They're inclined to think that there's one perfect solution or tool that they can use to get results. However, if you've been paying attention, you know that the LMS and PMS are two entirely different tools that are integrated to improve learning and development across the board. Therefore, it isn't about "either/or" here. It's about how to put each system to work most effectively to ensure that your employees are learning, developing, engaging, and helping the organization grow.
A simple Internet search will return tons of articles and forums that are debating between the PMS and LMS, but those within the industry and who are properly educated on these tools know that it's not a case of debate. It's about finding a way to integrate the right PMS and LMS so that they can be used for employee development and performance, among other things.
Personalized Performance Management and More
For the organization and the employees alike, the ability to have personalized learning and development pathways can change the way that employees work. It can also change the way they take responsibility and grow themselves within their career roles. Today's employees want to feel like valued assets and that's where personalized training and support come into play. Fortunately, there are LMS and PMS platforms that are self-hosted, outsourced, and even hosted in the cloud, ensuring that every organization can get the right tools to track performance and build a successful organization for the future.
The future is collaborative. Even now, as the world continues to come out of the worst of the pandemic, more and more people are looking for positions where they belong and feel engaged and appreciated. No one is going to just take a job for the sake of a job. They need incentives, including a personalized approach to learning and development and the commitment of an organization with the tools and resources to execute those efforts seamlessly.
People are no longer "employees" who are seeking the approval of their bosses. Today, people are collaborators and co-workers who are looking to employers to provide them with a place to learn, grow, and develop as a professional. If you do it right, you'll attract and retain the top talent because you've given people the skills to leave, but also the incentive not to.
The bottom line? The LMS and PMS aren't just for your employees. They're not static learning and performance tools that you glance at and then leave behind. They are now an integral part of business operations and when they are used collaboratively, they can help make performance management easier and provide real-time solutions for growth and success. For a future-ready organization, this is essential to maintain a competitive edge. Find out more about how a dynamic LMS and PMS can change your performance culture by contacting eLeaP today!