Companies That Are Leading the Way in Redefining Performance Management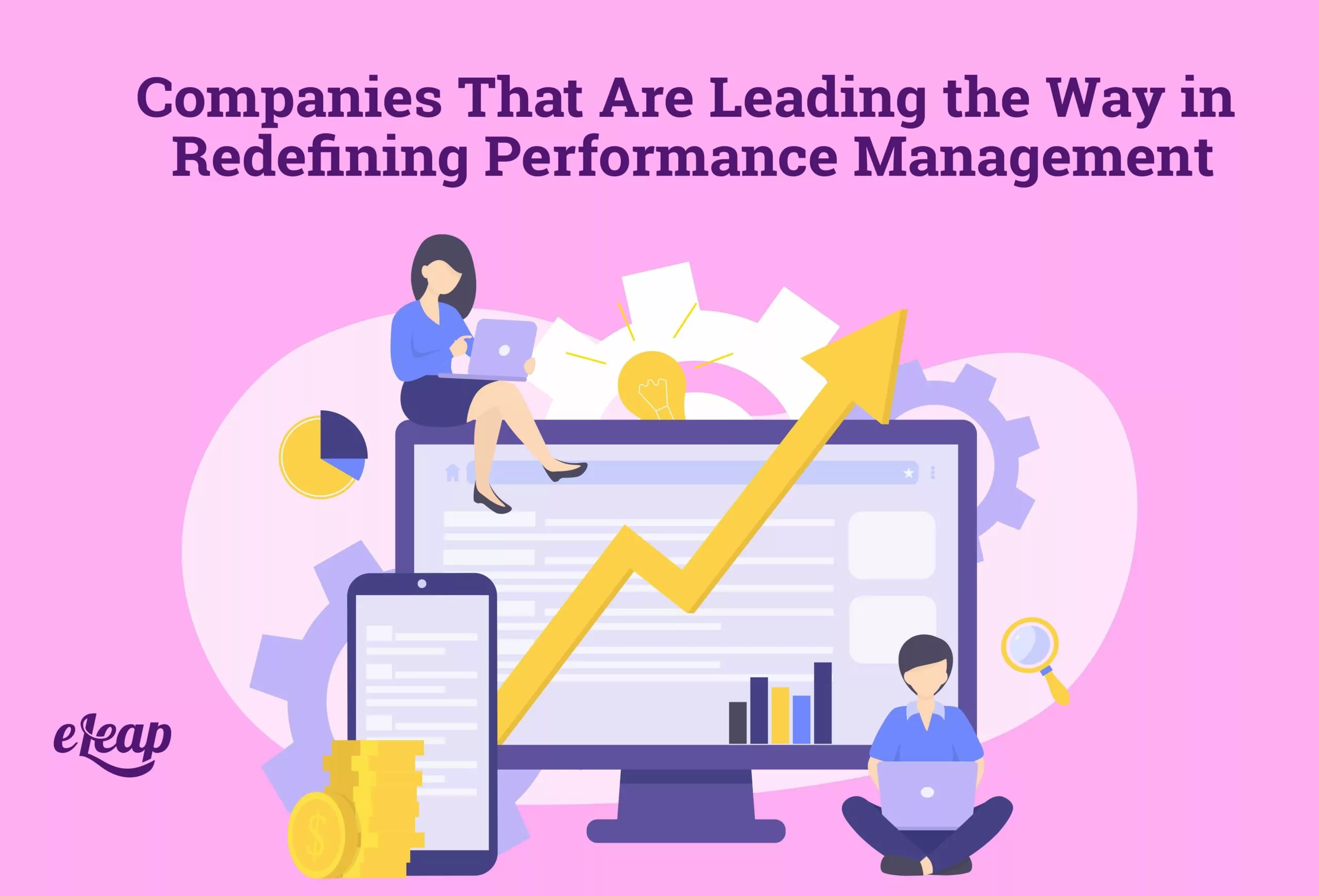 Like many things, performance management is an area where sometimes information is best gleaned by example. Organizations can read all about the new world of PM and how it impacts their current strategy, as well as how, in theory, it will revolutionize the company culture. However, they're not seeing it in practice. They don't have hard proof that it works or can work, and that makes anyone suspect. Changing the performance management strategy of an organization isn't life or death, but it's important enough that it might help to see what other companies are doing.
Fortunately, today's global market is full of companies that have redefined, or are in the process of redefining, performance management in trailblazing ways. From big names and household brands to niche companies and startups that hit the ground sprinting, not just running, it's easy for organizations to take note of what others are doing to step up their performance management game.
Too often, it's assumed that large companies either have one of two experiences:
An easier time with something like a digital transformation because they have the resources.
Or
A more difficult time because they are larger, set in their ways, and have a lot to change.
In any case, companies of all sizes can show others how to redefine their own performance management processes. We'll look at some of the biggest names here.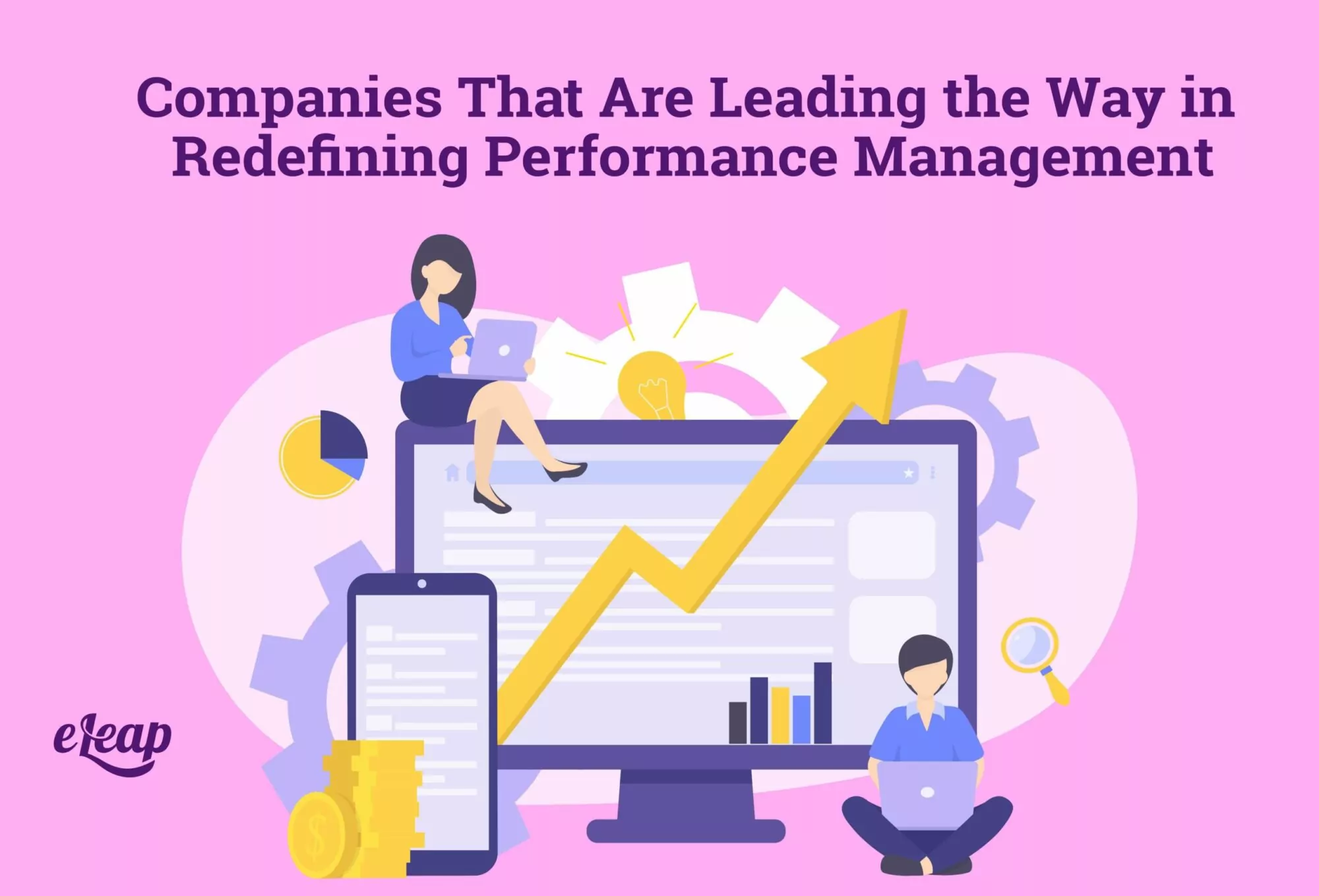 Facebook
Facebook continues to be one of the best places to work and continually works to improve its digital user experience for employees, including learning and development tools like LMS platforms, digital collaboration tools, and a remote workforce that's deployed around the world to use them all.
Facebook has a great performance management feedback setup, which includes peer feedback and the opportunity for managers and employees alike to get and give real-time feedback continuously. This means fewer surprises and fewer disgruntled employees at annual review time.
Accenture
Speaking of traditional companies that might be assumed to be "set in their ways," Accenture is a great example of how this isn't always the case. The company has more than 300,000 employees around the world and was able to transition its performance management to a new structure that eliminated stacked rankings and annual performance reviews entirely.
Their big goal was to humanize the process of performance management, which they did well, and which is the entire goal of digital transformation in the first place. It's a way to give people a more personalized learning and development journey from their onboarding through to the later years of their careers. They also have more equitable compensation and employees get more timely feedback, which are other benefits of their transformation.
Microsoft
Another big name in the technology world, Microsoft is leading the way in performance management initiatives. They realized back in 2013 that their system of ranking employees was ineffective and that it was having a negative effect on employee motivation and engagement. They scrapped it and now, there are structured reviews twice a month that help further skill development and check in on goal progress.
This helps employees make changes on the spot or in a more timely fashion so that there's not as much to undo or redo after it's realized that something isn't working. Employees have embraced this new model and engagement and motivation have both increased, as has retention.
General Electric
GE doesn't have a huge story to tell, but the impact was quite significant. It's the same story in several organizations- the previous process was an annual review that was out of sync with performance and incapable of giving people real-time assistance in improving their skills. They decided to take some of the structure out of the framework and put managers in more of a coaching role, allowing them to interact and engage with employees throughout the year instead of waiting until the performance review.
They're also purported to be considering or have already enlisted the assistance of a performance management and feedback app that will help increase the feedback culture and improve the process all-around.
Google
Few articles about companies that are blazing trails exist that don't have Google on the list. This company has always had a different approach to performance management. They've been focused on employee goal setting and utilizing key results and objectives for years, and it continues to be refined. This is also an example of where organizations might have to try a few different things so that they can figure out what works. After three or four different iterations, Google has a process that makes a good impression on management and employees alike.
How to Create Change in Performance Management
Some organizations struggle because they're unaware of how to create and cultivate change within their employees and the performance management process. Others worry, as mentioned earlier, that the same old processes will be hard to get rid of because people like "the way things have always been."
Unfortunately, that is no longer the case. It's time to step away from the way things have always been and embrace a new type of performance management. It offers real-time feedback and monitoring, a host of digital learning and development opportunities, and a whole new way for employees and managers to have an ongoing conversation about performance at all times, rather than just checking in once or twice a year.
Although there's no single secret to success with this transition, the key is to remain open-minded and find solutions that work for the organization. It's important to consider delivering personalized learning and development opportunities in performance management solutions, as well as helping people monitor and improve their own efforts in real-time. It's also important to embrace the new culture of performance management as a human effort, not a numbers game. The companies on this list are examples of how to do just that, and there are dozens more where those come from. Get on board with the new digital performance management culture and get the organization on track for future success. The eLeaP continuous performance management system provides organizations with powerful options to attract and retain high caliber team members.