What is Corporate Culture and Why Make It a Priority at Your Company?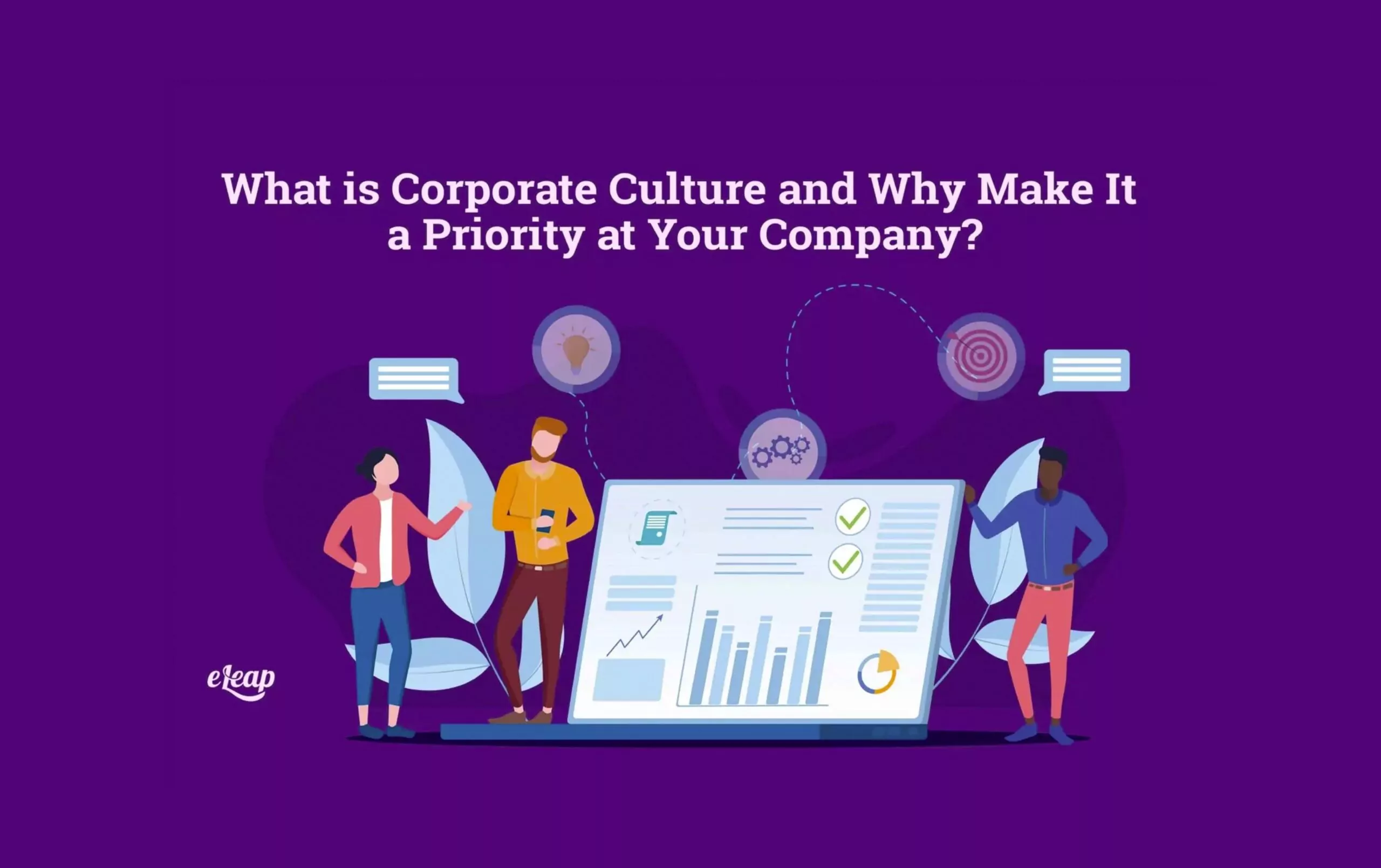 What is corporate culture? Maybe this is something you've sat down and thought about. Perhaps you've just seen it as a corporate buzzword. Many people feel they know what it is but can't put it into words. It's a nebulous concept for lots of people. Because of that, it can often end up forgotten when more quantifiable metrics offer a solution to business needs.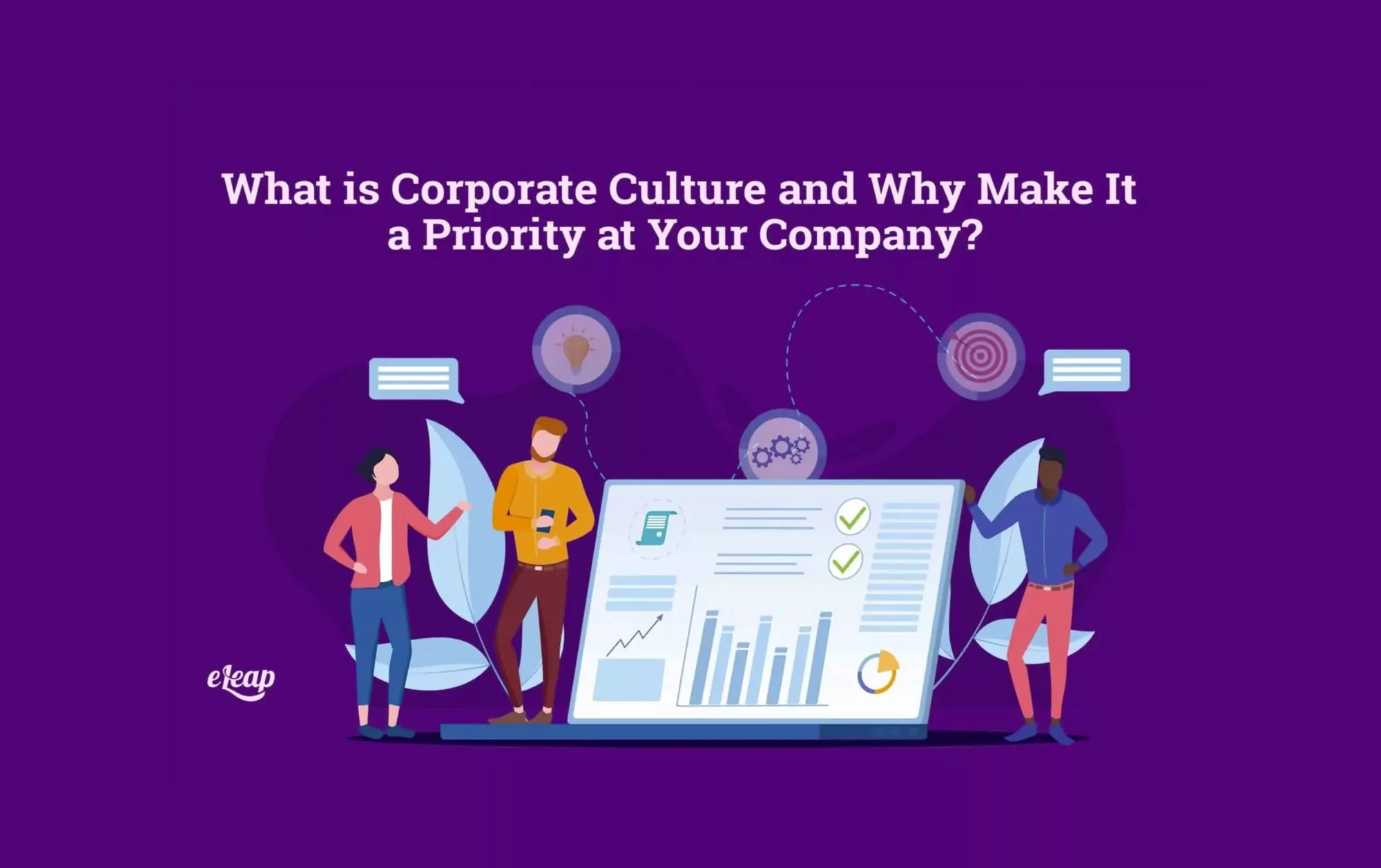 However, delving deeper into the question of what corporate culture is can be quite enlightening. The truth is that your corporate culture can have a huge effect on how well your company does. It can affect everything from your bottom line and profits to how well you retain employees.
What Is Corporate Culture?
According to Gallup, in companies with a high development culture, employee engagement is impressive. In some situations, the number went from as low as 20% to as high as 70%.
This might make you wonder what corporate culture is in a high-development company. It's defined as a culture that originates at the board and C-suite levels. Managers are taught to help develop their employees based on their specific strengths. If a team isn't engaged, the managers are the ones held responsible for that.
A survey of employees in America done by Jobvite also offers important statistics to be aware of. It shows that for new employees who had left a position in the first three months, almost a third of them left due to a lack of fit with company culture.
As for the organizations with the best-rated culture, profits to shareholders were 200% more than those with the most terrible corporate cultures, based on McKinsey & Company.
Now that you can answer "what is corporate culture," you still have to work to put it in place. It isn't as simple as offering perks like virtual happy hours, a relaxed dress code some days, and snacks in the breakroom. Culture is around no longer talking about your values and putting them in place for employees to feel the impact.
The Process of Defining Culture
When looking at "what is corporate culture," a definition can be useful. Researchers from the Massachusetts Institute of Technology discovered there are nearly endless definitions of what corporate culture is in scholarly literature alone.
However, when they dug into those definitions, it became clear that a fairly common definition was being used over and over. So what is corporate culture? "A set of norms and values that are widely shared and strongly held throughout the organization."
Looking at the Harvard Business Review, being shared isn't the only important thing. The Leader's Guide to Corporate Culture notes that corporate culture is an extended-standing display of shared values, mindsets, and behaviors that move through all ranks of workers.
What is Corporate Culture? The Four Types
Another thing to be aware of when questioning "what is corporate culture" is that more than one type of culture exists. A top specialized association for project managers, The Project Management Institute, gives insight into the four main types of corporate culture that are common in a workplace.
Adhocracy – This is an atmosphere of entrepreneurial spirit with a dynamic feel. Innovation, creativity, and taking risks are all things that are encouraged of employees.
Clan – This workplace survives through a teamwork-driven system where coworkers act as mentors to each other and may even feel like family members.
Hierarchy – Companies that have this culture will be focused on formal rules, governance, structure, stability, and efficiency.
Market – Results are the most important thing for those with this culture. The company will focus on market success, value productivity, and focus on customer needs.
What is the corporate culture in your company? It might turn out that one of the above types is a perfect description. However, that's not always the case. There's no need to stress about whether your organization has a complete fit. The important part is defining your culture and how people can take part in it.
Important Aspects of a Company Culture
Whether leadership has put work into making culture or not, every company has one. Sometimes this can be negative, such as in a business where bad behavior is ignored. With many recent organizations being alleged of harassment and discrimination, you can see exactly what kind of culture you want to avoid.
On the other hand, some cultures are fun and exciting, and some are secretive and innovative. Every company is going to be slightly different.
The best corporate cultures are those that have a connection with the company's goals and values. Since culture is going to grow regardless, it's best to make it your own and ensure it meets the needs of the company as well as its employees. There are a few things that go into that.
Values, Visions, and Mission Statements
These three things all connect to create the foundation for a company's culture. Vision offers motivation and inspiration as a team works toward the same goal. Mission gives insight into how the vision or goal will be reached. Values are the ways a team works as an entity to reach the goals mentioned before.
While evaluating over 500 companies, researchers from MIT found 62 unique values. Some of the most common included innovation, respect, customer, collaboration, and integrity. Some businesses will create dozens of values when choosing them, but that isn't the best option. Nobody will remember them all, and they won't drive people's behavior.
Choosing somewhere between three to six is recommended. Select values that truly define the organization. Look past what you carry out and home in on how you manage to complete things for some clues on what to keep and what to cut.
Rituals and Language
Company culture involves all the collective behaviors that end up being seen throughout a workplace. Sometimes these behaviors have a familiar language. When choosing the best language, leadership, and HR should meet to consider things like how the business is talked about, what is acceptable and what isn't, and which language pulls the team together.
Creating a universal language can be based on the desired culture. After creating guidelines, HR and leaders should work with teams to build the language together, so everyone plays a part.
Similarly, rituals can lead to connections between works and build a sense of community within a company. These can be huge programs or smaller gestures, from how you build community to how you start meetings and develop the workforce.
A good example can be taken from Udemy, which offers online courses. One of their main values is learning, and they have a DEAL hour every month. DEAL, in this case, stands for "Drop Everything and Learn." People can spend time engaging with an online course. On the other hand, LinkedIn values talent and provides InDay for its employees every month. Also known as Investment Day, workers can concentrate on the world, the company, and themselves through themes like play and wellness, learning, and giving back.
On the other hand, fast food giant Chipotle has another way of creating culture through rituals. Workers sit down and have a meal together before opening every day so they can connect as people, something that is a core value. Consider the ways you can add your culture to common practices to make it clear to all employees.
Decision-Making Processes
Another way culture is defined is in the way that the company makes its decisions. Some companies have a practice where all decisions, from tiny to huge, are made by the people at the very top. On the other hand, some businesses are collaborative, and individuals can drive decisions and enjoy autonomy as team members.
It's up to you how you want to structure your decision-making, but keep in mind that not all cultures are equal. What works for one company might not for the next business. However, they all have a home. You just need to decide what is right for you and your culture.
Employees
The last part of culture that cannot be ignored is the employees. The proper people need to be on board to create the desired culture. When interviewing people for a job, a skillset is important, but cultural fit should also be a part of the process.
Using behavioral or situational questions can provide a lot of answers to this. Asking more personal questions is common as of late, especially with many interviews being virtual and both participants wanting to make a real connection.
While hiring for a culture fit is a good idea, that doesn't mean you want everyone to be the same. Diversity is just as important. Avoid hiring those with the same personality and skillset to create a culture where everyone can succeed.
In Conclusion
When you think about "what is corporate culture," go further than a cursory answer about the definition. Think deeper and consider what culture is for your specific organization. Then you can start to consider whether the culture is ideal or should undergo a few changes. Today could be the perfect time to define your corporate culture and how it shapes the way your organization runs.