Why Should Organizations Re-Evaluate Their Performance Management Practices?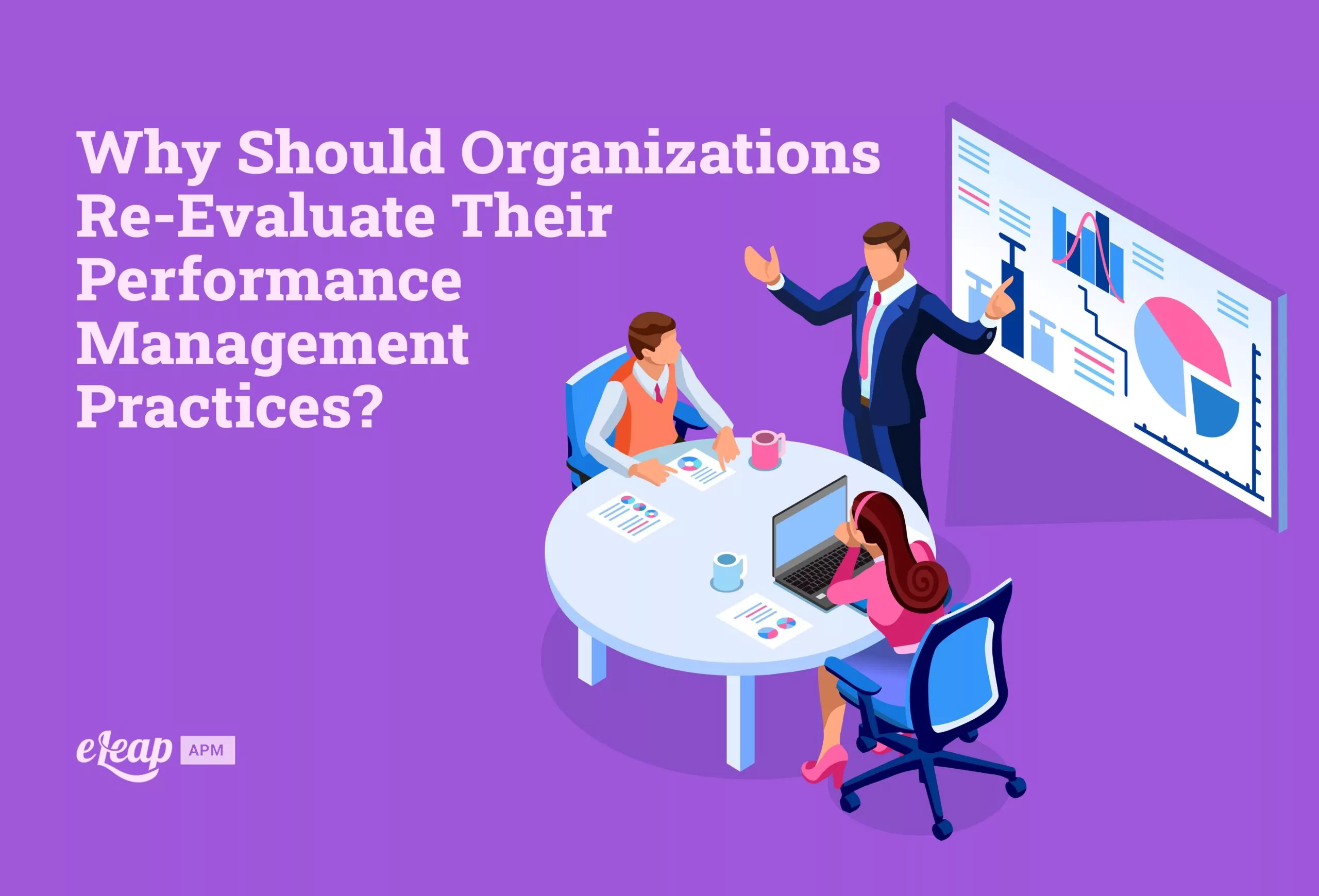 When you choose an appropriate performance management system, it's important to continuously evaluate the effectiveness of your software. These platforms are never intended to be a permanent solution. As such, they require constant adapting and updating.
There are several reasons why you should constantly re-evaluate your performance management practices. In this article, we'll outline the most important reasons for constantly analyzing your platform and how to implement doing so.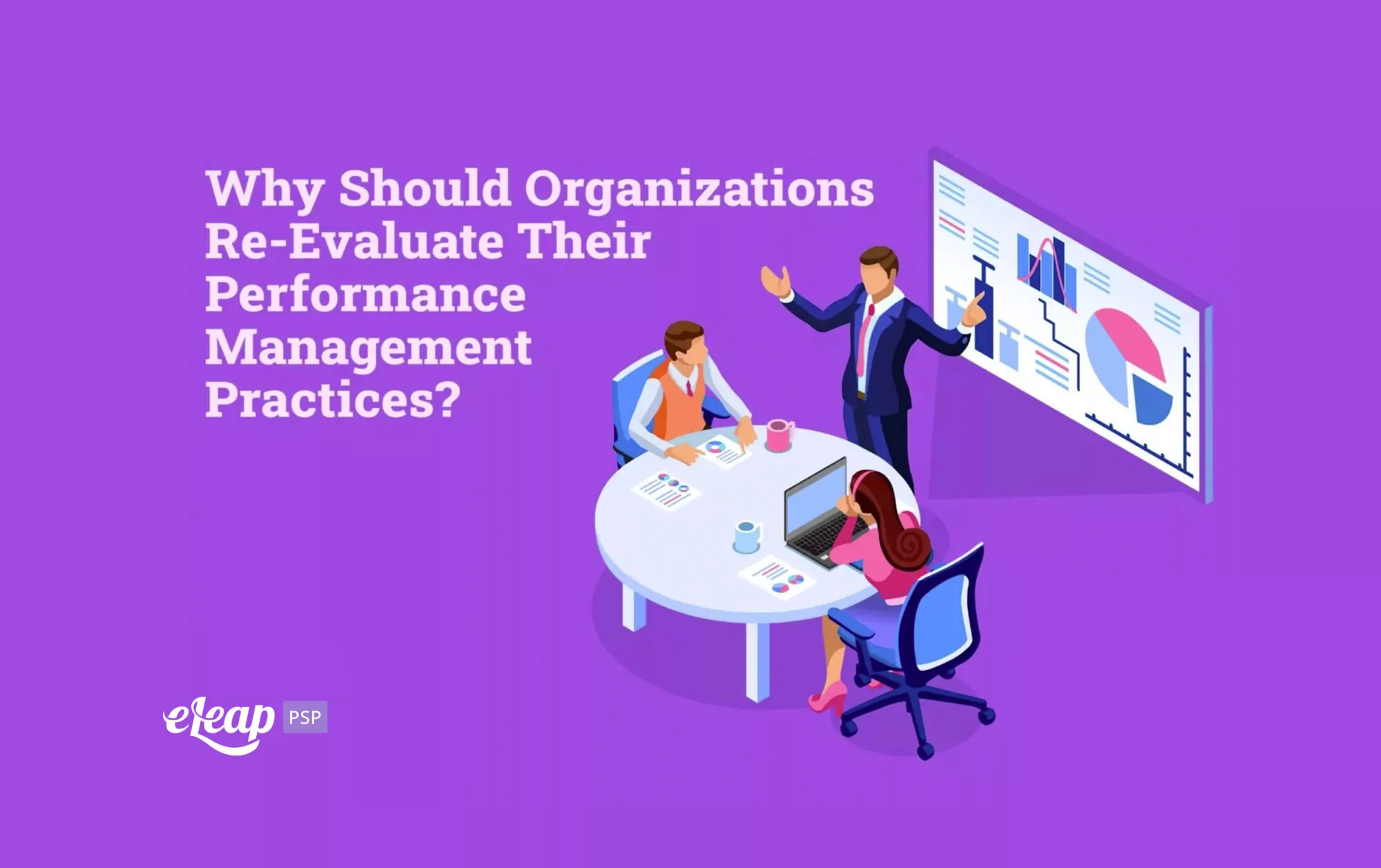 The Role of Performance Management In Success
The success of any organization is largely dependent on the performance of its team members. One of the most important elements is understanding how well your employees perform.
This is why it's vital to have tech-backed ways to analyze how your team members approach work. Constant monitoring is important when it comes to analyzing how efficient your team members are.
In the same way, a workplace is a constantly evolving environment; performance management evolves in the same manner. These platforms are critical for driving high performance efforts and achieving multiple goals.
However, it's easy for many performance management practices to become dated, making them ineffective in the end. This has led to a trend in PMS platforms and evaluations not working as well as they used to.
In the following section, we'll outline why these platforms aren't as efficient as they used to be for some organizations.
Lack of Performance Management Practices and Evaluation Tools
Standard management and evaluation tools are designed to evaluate all team members in the same manner. This isn't the fairest way to approach performance management and can lead to frustration among employees.
Standard tools and practices also don't provide continuous feedback and constant reviews. This prevents meaningful changes and improvement throughout the year.
Lack of Real-Time Data
When you have access to real-time data, it allows your organization to craft business strategies that will lead to favorable outcomes. This also helps dynamic organizations change their targets based on performance levels and current market conditions.
However, many PMS platforms that are currently implemented don't provide real-time data. Without this, a difference cannot be made, regardless of how hard management and your HR department tries.
Sticking to Annual Reviews
Yearly reviews that end up leading to pay increases are quickly becoming non-existent. Usually, this leads to a delay in feedback and can be a result of inadequate information.
The problem with an annual performance review is the lack of an overall tracking of yearly performance. They normally only place emphasis on recent performance, so team members who went through a recent slump or downtrend won't get rewarded for a great year.
Not Evaluating Skills Outside of Functional Work
Many PMS platforms focus on more narrow functionalities and leave critical behavioral efficiencies outside of functional work. However, behavioral efficiencies are essential for the overall collective growth of your teams.
What Can I Do About It?
It's important for management to analyze current performance management platforms and determine how successful and accurate they are. The bottom line is if you don't keep up with recent trends in PMS platform upgrades, you need to start comparing your team's performance with industry standards.
The Importance of Technology In Performance Management
Technology currently plays a huge role in terms of performance management. Implementing the correct technology improves self-performance and the overall quality of teams within your organization.
Digital tools can give you a closer look at a team member's performance. This means these evaluations and appraisals don't rely solely on the judgment of upper management. The result is that you'll receive more accurate and solid data regarding performance evaluation.
Technology-driven performance management is here to stay, and there's one key element that you should be aware of. Objectives and Key Results (OKR) is a goal-setting outline that uses technology to create a continuous evaluation process for organizations.
This ends up making the job of performance management much easier for HR and superiors within your company. Because of these outlines, management is able to focus more on objectives and key outcomes, which create better accountability for your team members. This increase in accountability ends up driving far better results.
When you have OKR as a part of your PMS platform, it makes your organization more agile. Because of this, it's much easier to align the goals of team members with the goals and objectives of your organization.
When you begin using OKR within your PMS platform, goal setting becomes automatic. Additionally, an efficient OKR will lead to the following:
Established priorities
Creates and sustains engagement
Adapts to the needs of your company
Encourages assessments based on objectives
Creates continuous performance review
Focuses on constant assessment
If you are a smaller organization, OKR will help you focus on the elements you need to succeed and grow your company. In the case of established companies, OKR will ensure that individual goals align with organizational objectives.
AI for Performance Management
Many organizations have begun using AI to revamp their PMS platform. There is so much technology can do in terms of continuous assessment and evaluation. The following list contains examples of this.
Create automatic performance reviews
Create continuous feedback and review atmosphere
Provides real-time metrics for analysis
Encourages an environment for self-development
Eliminates human error and bias
Makes it much easier to communicate and solve problems
Improves overall teamwork
Time to Act
Performance management is so much more than a way of evaluating team members' performance for the year. It allows employees and managers to align goals and benefit from each other's continuous growth.
What you can do is identify where your current PMS platform is falling short. Contact us to get an expert opinion on your best options for upgrades or personalization of your platform.
Finally, train your management to use these tools effectively. This is an element of all PMS platforms that results in organizations falling short. If your management doesn't understand how to properly implement features of the platform, you won't generate the results you're looking for.
You can even consider bringing in third-party training teams to come in and help management and team members understand the platform. It may cost a little upfront, but it's one of the smartest investments you can make. The eLeaP continuous performance management system provides organizations with powerful options to attract and retain high caliber team members.