Understanding the Individual Development Plan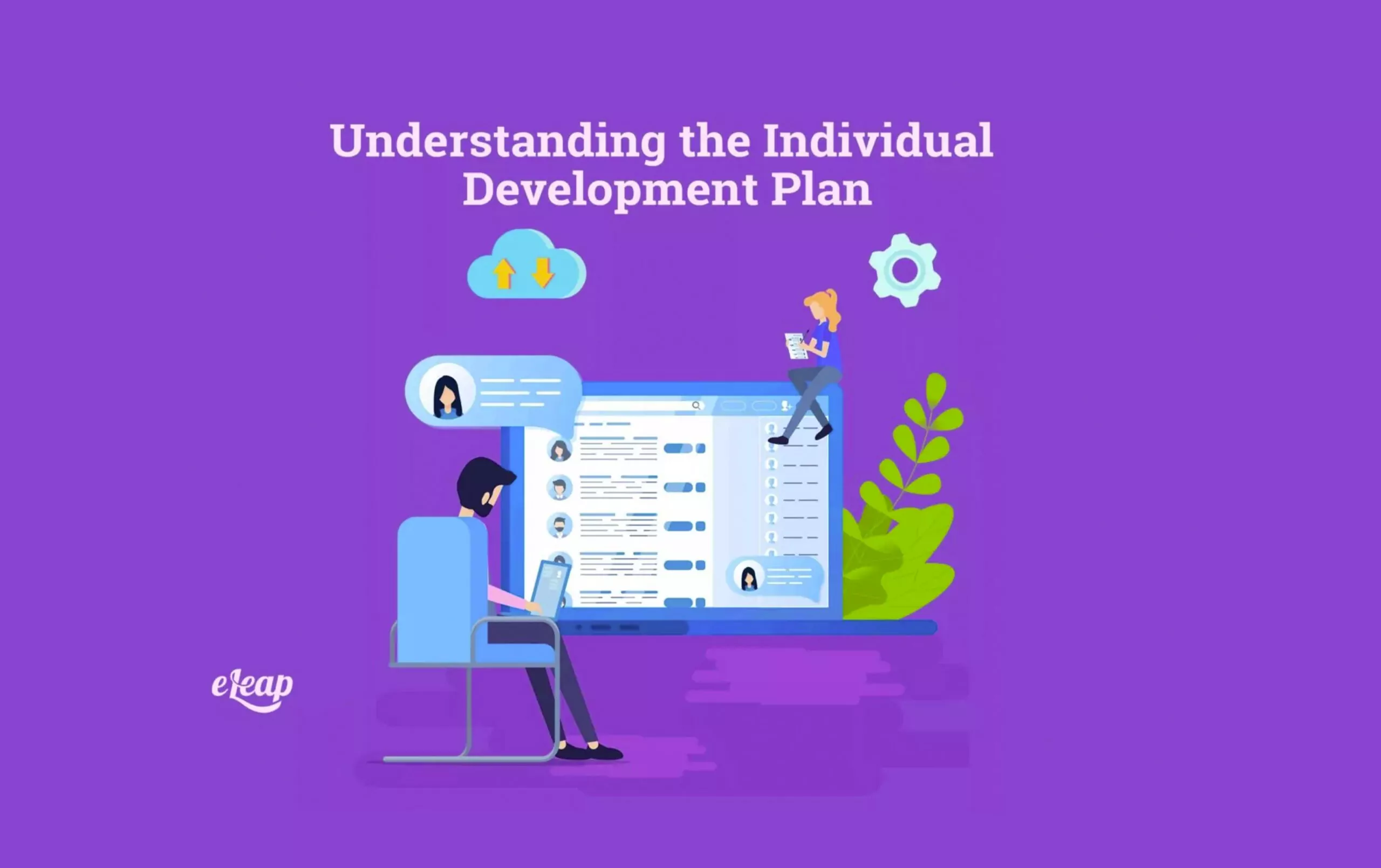 When it comes to retaining your best talent, you'll need to offer a structured and effective way to develop motivated employees, such as an individual development plan. Great employees typically look for advancement opportunities within their organizations, and if they don't find them, they'll begin to look elsewhere.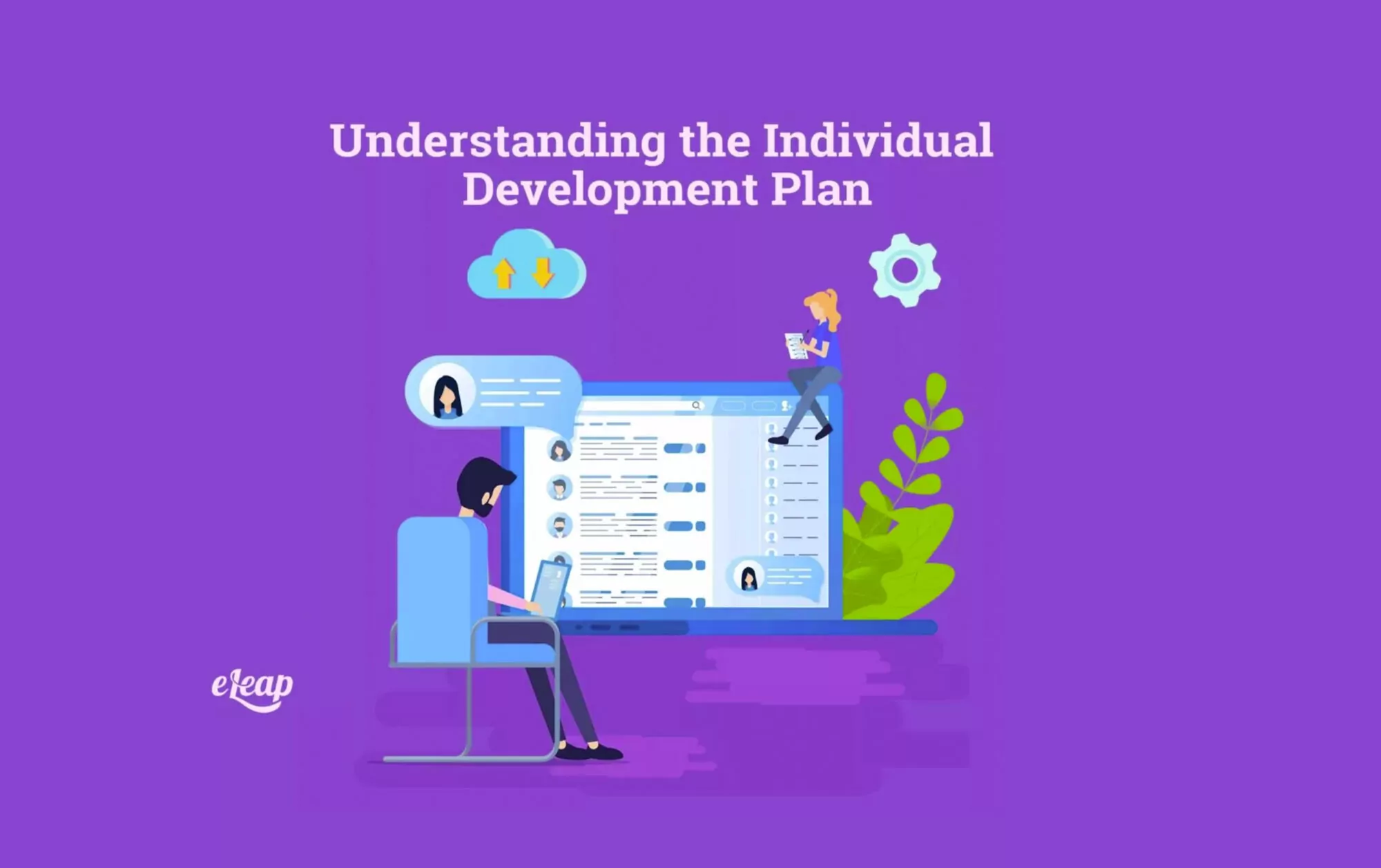 According to Personal Capital's Wealth and Wellness Index for 2022, over 20% of those who chose to leave their company in the past year did so to chase promotions or more senior titles. If they had been offered room for advancement at their current company, they may have stayed on board.
Unfortunately, making advancement opportunities widely available can be tricky. Movement in more senior positions might be stagnant, causing fewer opportunities for internal applicants. Some companies simply do not have the resources or structure to put a focused effort into their employees' advancement desires, causing higher rates of burnout and turnover.
That's where individual development plans (otherwise known as IDPs) come in. During the creation of an IDP, the employee gets agency over their career path, and the employer gets a better idea of how and where to position this person for a promotion that best fits their skills.
What is an Individual Development Plan?
In short, an individual development plan is a document focused on an employee's desired career development that is created in collaboration between an employee and their manager. This can be thought of as a timeline and commitment, between the employee and manager, of what steps they will take to reach their desired goal. Whether that be a promotion or a cross-departmental switch.
IDPs also frequently outline the specifics of the steps an employee will need to take to reach their desired career goals. This may include things like attending seminars, reaching higher quotas, and taking training modules or college courses. Taking on more leadership duties, helping with higher-level projects, etc. The steps needed to advance will look different for every unique employee and position, but the idea is to brainstorm with the employee to create a plan that is actionable and inspiring.
IDPs are widely used in many organizations because it is an affordable and effective way to get employees engaged in their own growth. By creating an IDP that clearly lays out all the steps needed to get an employee to their goals. There will be less muddiness and confusion around the elusive promotion process, too.
It's not enough to create the IDP and then only look at it once a year, however. A part of the IDP should be focused on timelines, and metrics employees need to meet. It should include follow-up dates to check in on progress.
For example, if an employee's promotion partly hinges on the successful completion of a certain exam. The IDP should highlight a timeline of when the employee will study and by what date they should be scheduling their exam. This way, the employee has full visibility, and responsibility, to make their dreams a reality.
Benefits of the Individual Development Plan
There are virtually zero downsides to implementing an IDP process. It's affordable and effective and inspires employees to work toward their goals. The benefits of an IDP stretch far beyond facilitating career advancement.
Some of the most noteworthy benefits of individual development plans are:
A quick, easily digestible overview of short-term goals and long-term goals, which help employees stay on task.
Helps employees, and their managers, list the employee's current strengths and areas for opportunity.
Provides an easy-to-follow timeline that employees can use to plan how they will manage their schedules to work toward their goals.
Provides an improved connection between employees and representatives of the company, such as HR and management. IDPs make employees feel valuable to the company by investing time in their desires and goals.
Facilitates attendance of company-led training and education.
Allows employees to reflect upon their career paths and affirm they are happy with their trajectory.
Mitigates confusion, frustration, and disappointment often caused by unclear promotion prerequisites.
And more!
Characteristics of Successful Individual Development Plans 
An IDP is an extremely useful tool to facilitate growth among employees. However, just like any other tool, it needs to be used correctly to work to its full potential. Successful IDPs will have some key features, which we will dive into below.
Outline the Basics
A strong IDP starts with a strong foundation. Outline the employee's current position, title, education, work history, and strengths before looking to the future.  This "employee profile" sets the baseline for steps they will need to take to reach goals and will be different for every individual.
Envision Goals
The next part is the meat of the IDP. Sit down with the employee and talk through where they see themselves one year, five years, and ten years down the road. Listen to their ambitions and think of ways to help them reach their desired career goals. Uncover any hidden talents they may have, sometimes, we more easily see others' strengths than they do. Make connections between the employee's current strengths and where they could lead them in the company. By the end of this portion of the conversation, you and your employee should have some set career goals.
Plan Action
Next, think of activities or training the employee can do over the course of the next year. To work toward their desired career development path. This could be things like seminars, networking events, leading new a project, etc. These activities should be laid out in a clear and structured schedule for the employee to refer to.
Set Deadlines
After goals have been set and actions needed to reach their goals have been laid out, it's important to schedule check-ins for progress. Without concrete deadlines, it will be hard for employees to gauge when or how they should be meeting certain metrics or goals. Plus, some actions will be time-sensitive, such as an exam that needs to be taken on a certain date. That's why it's important for managers to set timely check-ins with their employee's help during the individual development plan process.
Utilize the Individual Development Plan Document
There's no use in an IDP if it goes into a file folder after completion and is rarely revisited. Employees should be encouraged to keep their IDP handy and refer to It frequently throughout the year.
Employees will use it to ensure they hit certain development deadlines. But also, they can use it to remind themselves of steps they can take to further their careers, such as available training schedules or mentorship programs. These resources should be detailed on the IDP so they are available to the employee throughout the year.
Bottom Line
Individual development plans benefit employees, managers, and companies. Research shows us that high-value talent expects and seeks development opportunities to remain happy at a company. While companies benefit from motivated employees who are prepared and developed enough to take on more senior-level roles when they become available.
An individual development plan is a low-cost, low-commitment way to show employees that their employers care about their development. They also produce real results with employees, giving them tangible steps to further their careers. It builds stronger teams who are more knowledgeable and better prepared to reach their true potential, both in their current roles and in future ones.
By investing the time and effort to make an IDP with each employee. You will reap the benefits for years to come. Companies thrive when their employees are thriving – and an individual development plan is a great start to getting a more happy and more productive workforce. The eLeaP People Success Platform, which includes a continuous performance management system, provides organizations with powerful options to attract and retain high-caliber team members.