Top Tips for Finding the Best Employee Candidates in 2021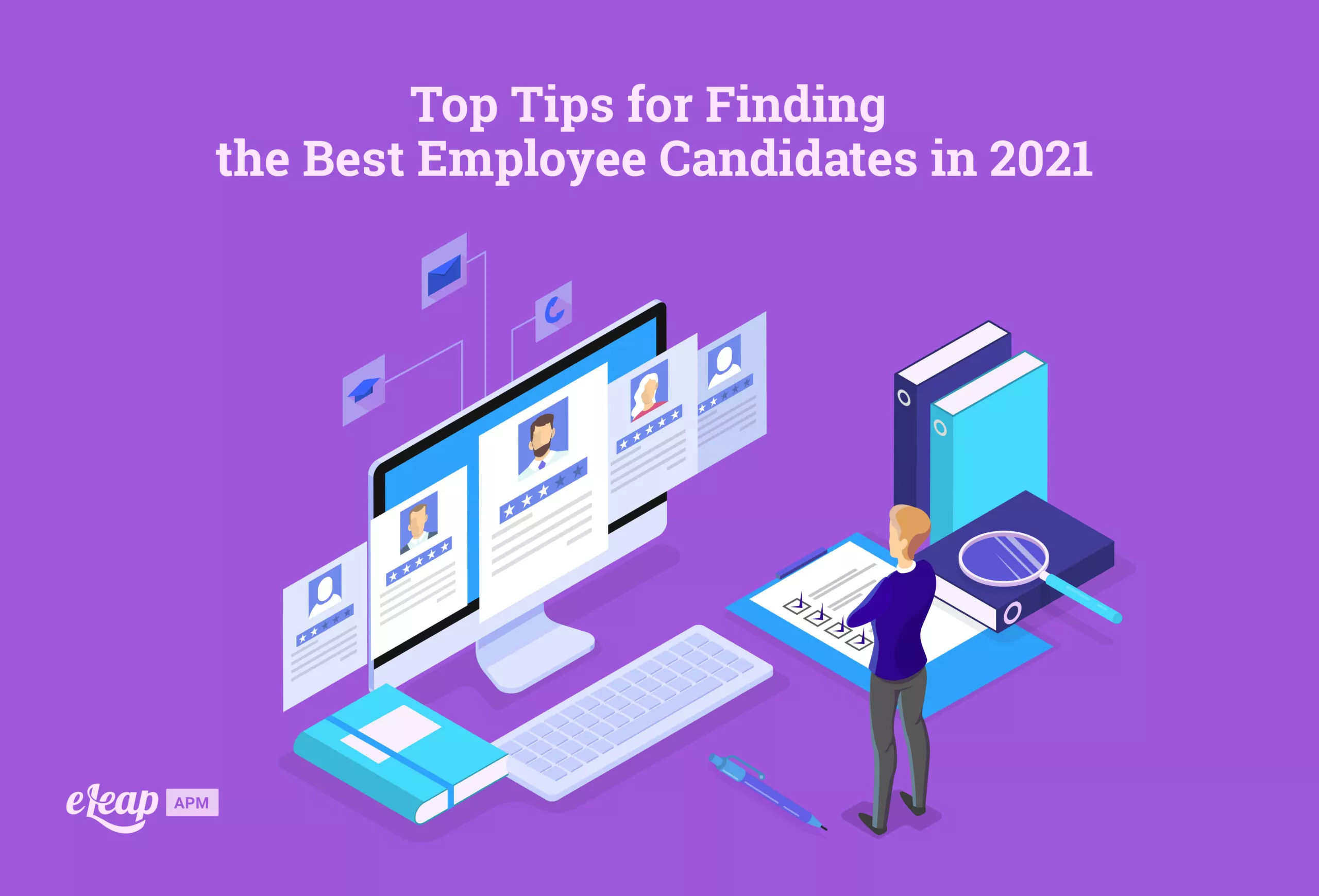 Managing employee performance can be challenging. However, it is easier to do when you have the right employees in the first place. Your hiring process is a critical component of performance management and ensuring that you find the best candidates for the position will reduce headaches and hassles while boosting productivity and ensuring the right fit between the employee and the company.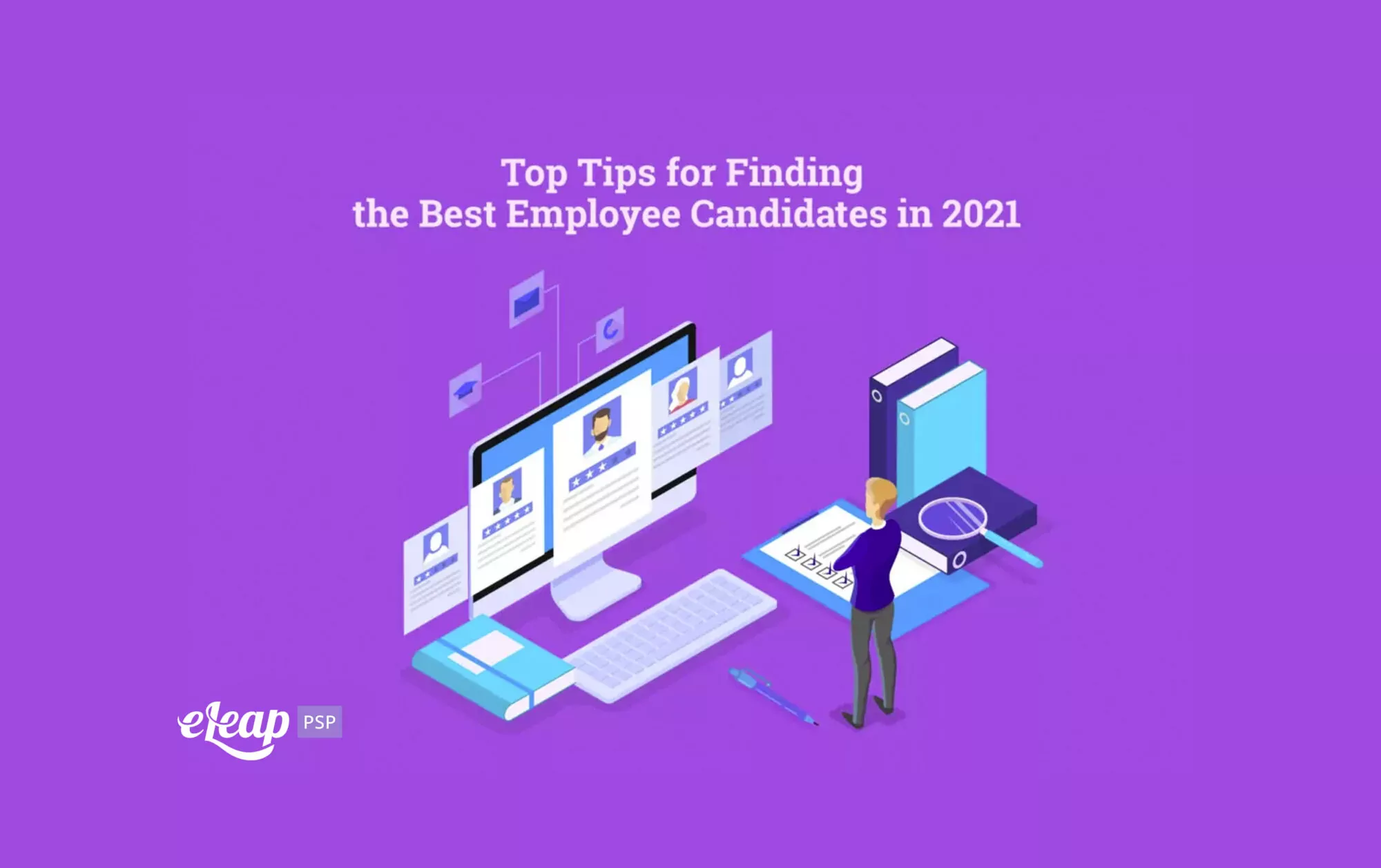 The Problem with Traditional Hiring Processes
Hiring is an art, but there are problems with the traditional process. Perhaps the most significant is that it is reactive – a job opens up and you move to fill it by posting job descriptions on hiring websites and the like. Wouldn't it be simpler if you could simply tap into an existing pool of candidates and fill the position almost immediately? Not only would that speed up the process, but it would result in better employee/position fit, reduce the costs associated with hiring, and even cut the time that positions in your company go unfilled.
This requires taking a proactive approach to hiring, which effectively stands the traditional process on its ear. It also requires breaking out of the hiring rut you are likely stuck within. To have a deep pool of job candidates to tap, you need to build that pool long before you need it.
Tips, Tricks, and Hacks to Create a Talent Pool
Talent pools don't form through luck or chance. They're intentionally built. They require decisive, intentional action. The following tips, tricks, and hacks will help inform your actions and decisions so that you can take a proactive stance toward hiring.
Know What It Takes
You cannot hire the best candidate for a position if you don't know what that candidate should look like, at least in rough outlines. Know what it takes for every position in your company. Create job descriptions that are accurate, evocative, and help both hirers and applicants determine who is well suited to the position. This will require a lot of work, but it is worth the effort.
As a note, don't leave creating job descriptions to HR alone. Get others involved. Who should be part of the process? Managers, coworkers, those who previously held the position and were successful at it, hiring managers, and others who represent the best qualities you are looking for.
Become an Employer of Choice
Another way to ensure that you have a steady stream of interested applicants coming to your door is to become an employer of choice. That phrase is being used more and more today, but it can be difficult to understand. What is an employer of choice?
Simply put, an employer of choice is a company that stands out within its industry as a great place to work for many different reasons. For instance, in the world of technology, Apple ranks as an employer of choice. Zappos is another example from a very different industry. Nordstrom is yet another.
These organizations do not attract applicants by accident, nor do they regularly go on the hunt for employees. They have a steady stream of qualified candidates lined up at the door because of their reputations, which are built on specific characteristics and qualities. How do you become an employer of choice, then? There is no single path, but all such companies share specific characteristics, including:
Respect for employees, their decisions, and ideas
Empowerment for employees to make decisions and take responsibility
Job security
Commitment to employee engagement and quality of life
Opportunities for growth and development over time
Involving employees in decisions that affect the business
Fosters real, lasting connections between employees
Helps employees strike a positive work-life balance
Has a culture that focuses on connecting employee interests with business goals
Recognizes contributions of employees regularly
Yes, that's a long list, but if you can inculcate those qualities and characteristics within your organization, you can become an employer of choice and may never need to worry about reactive hiring again.
Stand for Something
Another way to short circuit the reactive hiring paradigm is to develop a reputation as a company that stands for something. Today's workers no longer want "just a job". They want to be part of something greater than themselves, but work for an organization that has values aligned with their own.
If your organization stands for something, you stand out from the crowd. You become more visible to potential employees, particularly those who share your values. What should you stand for, though?
It could be almost anything. Corporate social responsibility is becoming more and more important today. Businesses are increasingly working to support the common good. To help illustrate these points, let us consider a couple of examples:
Ben & Jerry's – Beyond delicious ice cream, Ben & Jerry's is all about supporting communities and doing good. You need to look no further than some of the company's products to see this. Their Change the Whirled™ non-dairy ice cream is produced in conjunction with advocate and athlete Colin Kaepernick. Their Save Our Swirled™ ice cream was responsible for inspiring over 300,000 fans to join a global climate movement, as well.
Apple – Apple has done a great many things to support its mission of innovative technology fused with environmental protection. They are increasingly using recycled and upcycled materials throughout their product line. They encourage customers to trade in their old devices rather than tossing them and even offer top dollar for those trade-ins. The company invests in green initiatives and partnerships, as well.
When your company stands for something, you automatically stand out to potential employees. It becomes that much easier to create a deep talent pool and avoid reactive hiring.
The Point of It All
With a deep, existing talent pool, you become more agile. Positions stand empty for less time. Employees are more engaged because they actively want to be part of the organization. The list of benefits goes on and on. Use the tips we've outlined here to transform not just your hiring process, but the core of your organization.