The Importance of Evolving Company Culture to Suit Hybrid Work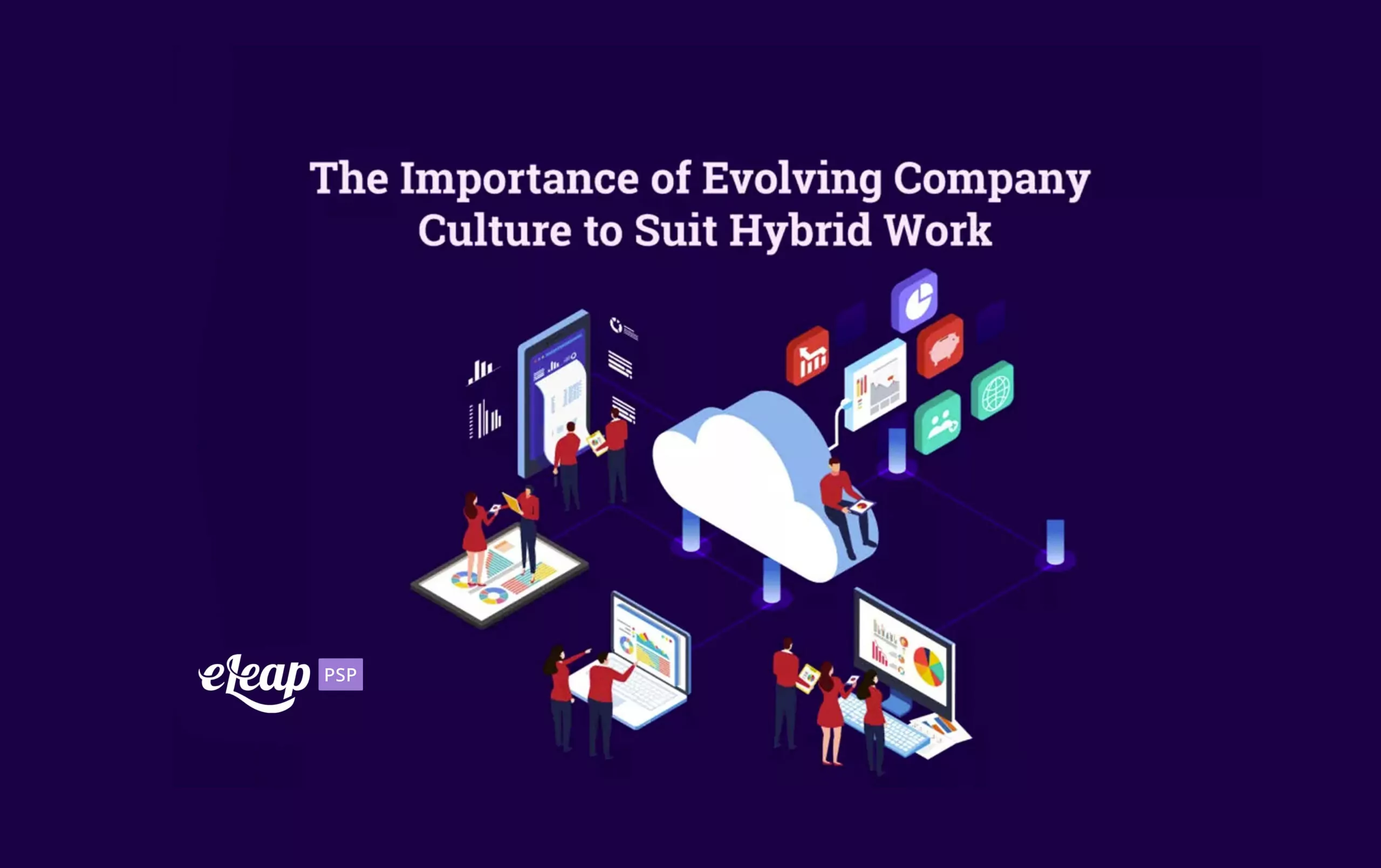 We've heard it time and time again since the outbreak of the COVID-19 pandemic. Remote work is the way forward. More and more organizations are transitioning to hybrid work models, even in the wake of the pandemic. Why? Because many leaders have become clued into the ways in which remote work can actually benefit their employees and their organizations as a whole. What's more, it's becoming the desired way of work for employees, too. It's not surprising that the hybrid model of work is becoming the favorite option, as so many people grew used to remote work and its benefits over the past year. In fact, surveys have shown that employees repeatedly express a desire for continued flexibility regarding when and where they do their work.
Some leaders may believe that remote employees, whether they are full-time or part-time, are less engaged. But that couldn't be further from the truth. In fact, employees who work entirely or partially remotely have been shown to have higher levels of productivity and performance. However, there is a caveat. In order for the hybrid work model to be successful, organizations need to shift their company culture to better suit remote workers.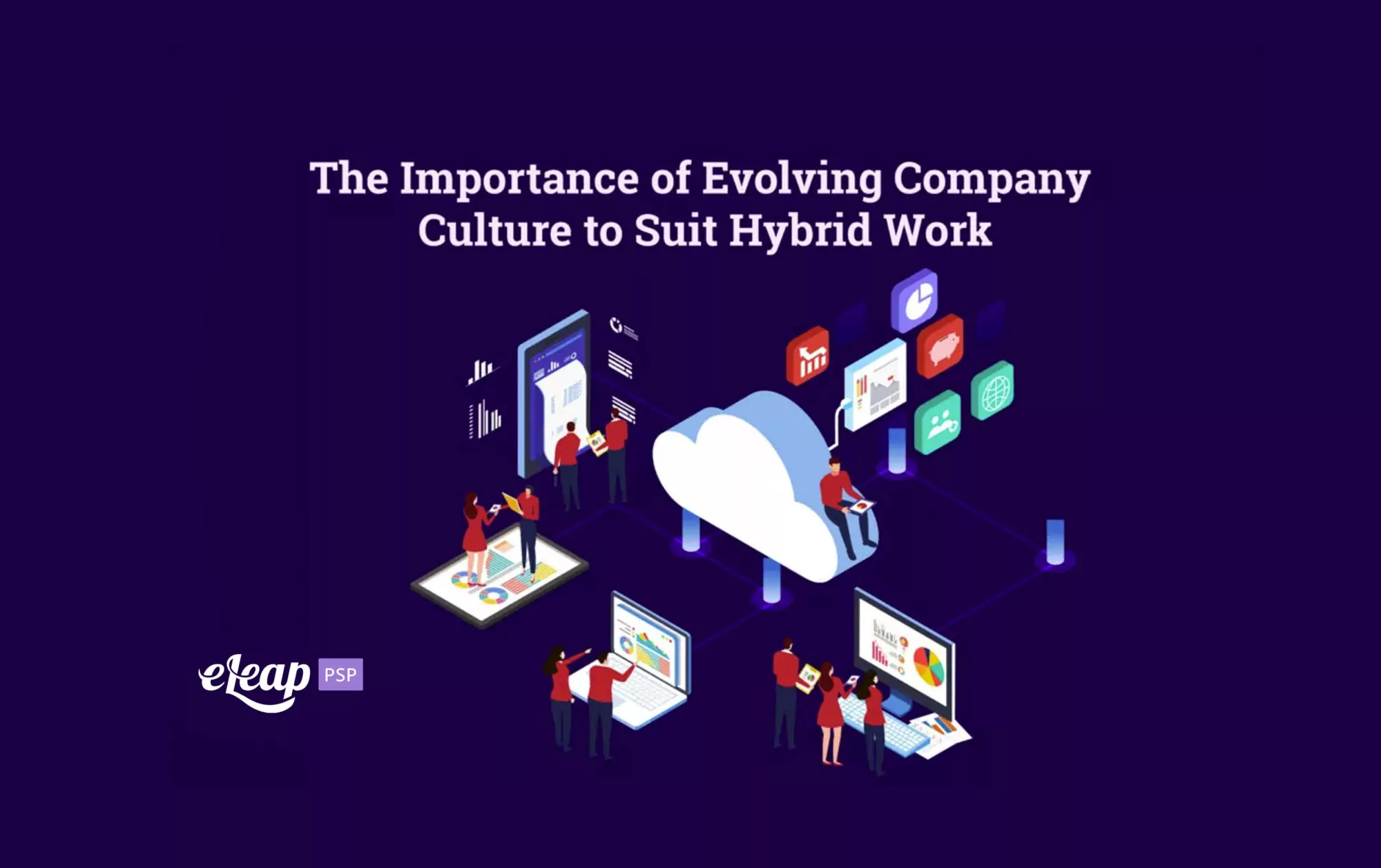 The Importance of Culture for Hybrid Workers
Even as the pandemic begins to draw to a close, and the world opens up once again, the option to work at least partially remotely is still a priority for many employees. It's understandable why, since remote work allows for a more flexible schedule and the ability to better balance a work/home life. Plus, for many employees, the effects of the pandemic are still ongoing. For example, those with elderly relatives in the home may still be concerned about the possibility of getting them sick should they return to an in-office environment.
No matter an organization's reasons for choosing to continue allowing remote work, it's often a good decision when conducted correctly. Ultimately, the goal of an organization when transitioning to a hybrid work is to retain employees by establishing a model that looks beyond just adjusting policies around employees' physical locations, but also takes the company's culture into account.
Leaders Can Shape a Hybrid Work Model. Here's How:
Transitioning to a hybrid work model means more than just implementing software for communication and collaboration and adjusting some rules to allow for changes at a physical location. In fact, culture is the most important thing that an organization needs to adjust in order to be successful in the hybrid work world. And as we all know, culture starts with good leadership.
The best leaders champion company culture day in and day out. They do their best to ensure that all employees are bought into an organization's culture, and they live and breathe that culture no matter what. Yes, leaders set the tone for culture, but if they aren't given the tools to implement it, there's a very real danger it will be considered "corporate speak". Supporting your leaders in implementing company culture both in the workplace and remotely is critical if culture and engagement are important to your organization (which they should be).
Leaders should be skilled and empathetic, and they should be able to ensure that all of their employees are on the same page. This includes those who work remotely, which is often easier said than done. The importance of managers having the time and space to have meaningful discussions with their team members is critical. Leaders need to regularly provide feedback, recognition, and appreciation to their team members. And in an in-person environment, this is far easier to facilitate than it is for distributed team members. Ensure that leaders have the right tools and coaching to extend their conversations to all employees, remote workers included. Let's go over some tips for ensuring this is possible.
Ways To Set Your Leaders Up for Success
Adjusting to a hybrid work model takes some getting used to, particularly for leaders. Most managers won't have a lot of experience taking charge of distributed or remote teams. It's an adjustment that takes time and patience and will also require your organization to provide the tools, coaching, and resources needed for success. To help your leaders prioritize meaningful connections with distributed team members, start by evaluating how they spend their time when speaking to remote workers. There's a need for managers to adjust the way they approach one-on-one meetings with remote employees to allow for the fact that they're in a slightly different boat from in-person team members.
Managers will need to take the time to check in regularly with their distributed team members, as well as organize and hold meetings that include their entire team. Additionally, leaders should be taking the time to consider how they approach one-on-one meetings with remote team members. There may be a topic of conversation that needs to be addressed differently to suit remote workers. For example, in many cases, leaders may find that remote workers struggle with feeling connected to the rest of the team. So, during one-on-one conversations, leaders should address ways in which they can help their distributed team members feel supported, included, and just as much part of the organization as in-person employees.
Leaders should also use one-on-one meetings with remote workers to catch up on deliverables, as well as providing a safe space for feedback, appreciation, and recognition. Due to the fact that remote workers are more likely to feel removed or out of touch, it's important leaders hold these conversations frequently, perhaps even more often than with in-person employees.
Leaders have the ability to foster good company culture, as well as create a sense of connection, belonging, and support among their teams, remote workers included. But in order to ensure this, organizations must be willing to invest in the resources, tools, training, and support to enable managers to be hybrid work culture champions.