Performance Management in the Pandemic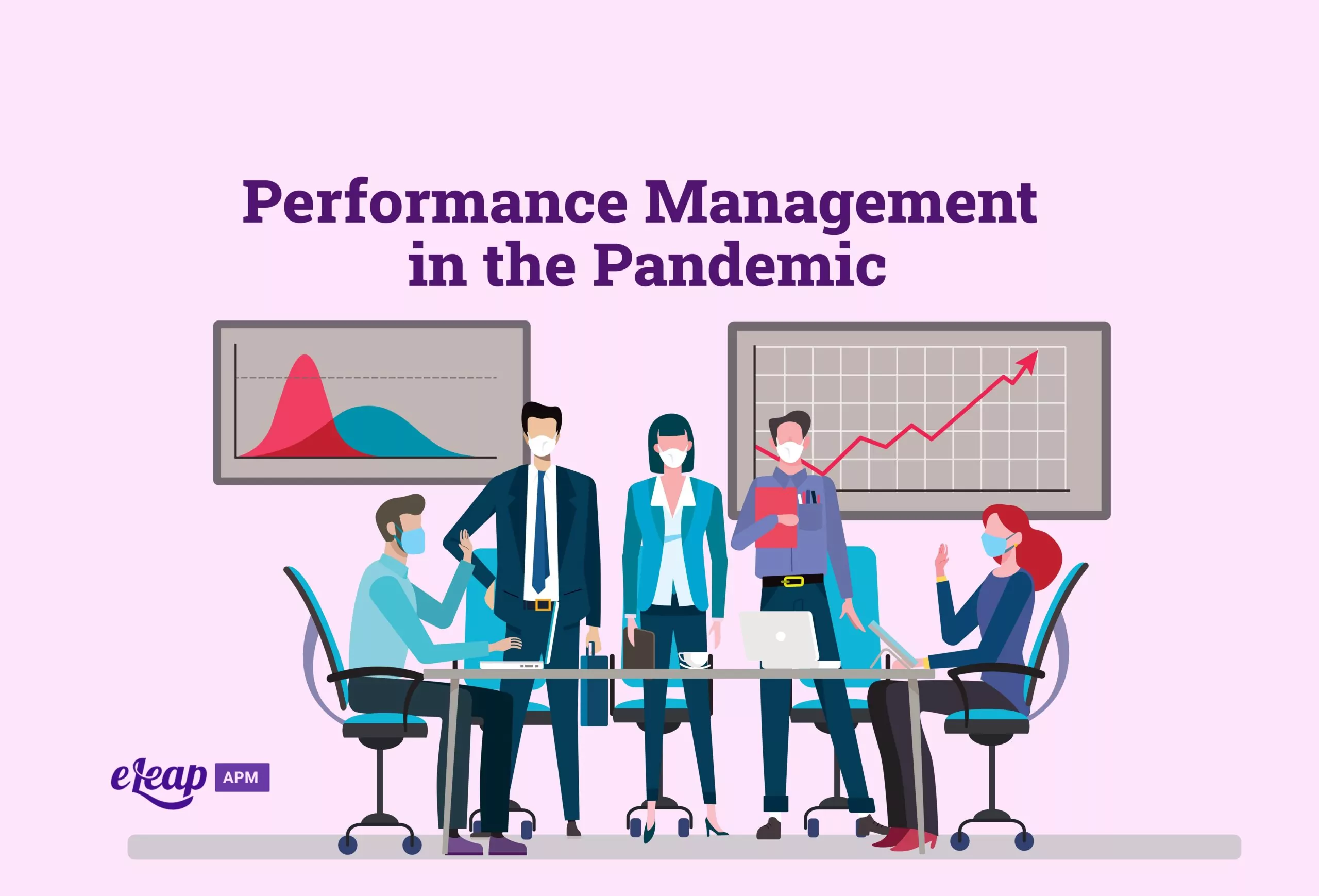 Moving forward during and after a pandemic has many people concerned about the overall performance of many areas. This includes ourselves, teams, our company, and everything in between. We're also concerned with wellness, growth, and resilience. What are some of the best ways to stay productive at home or in an office where so many uncertainties exist? The eLeaP continuous performance management system provides organizations with powerful options to attract and retain high caliber team members.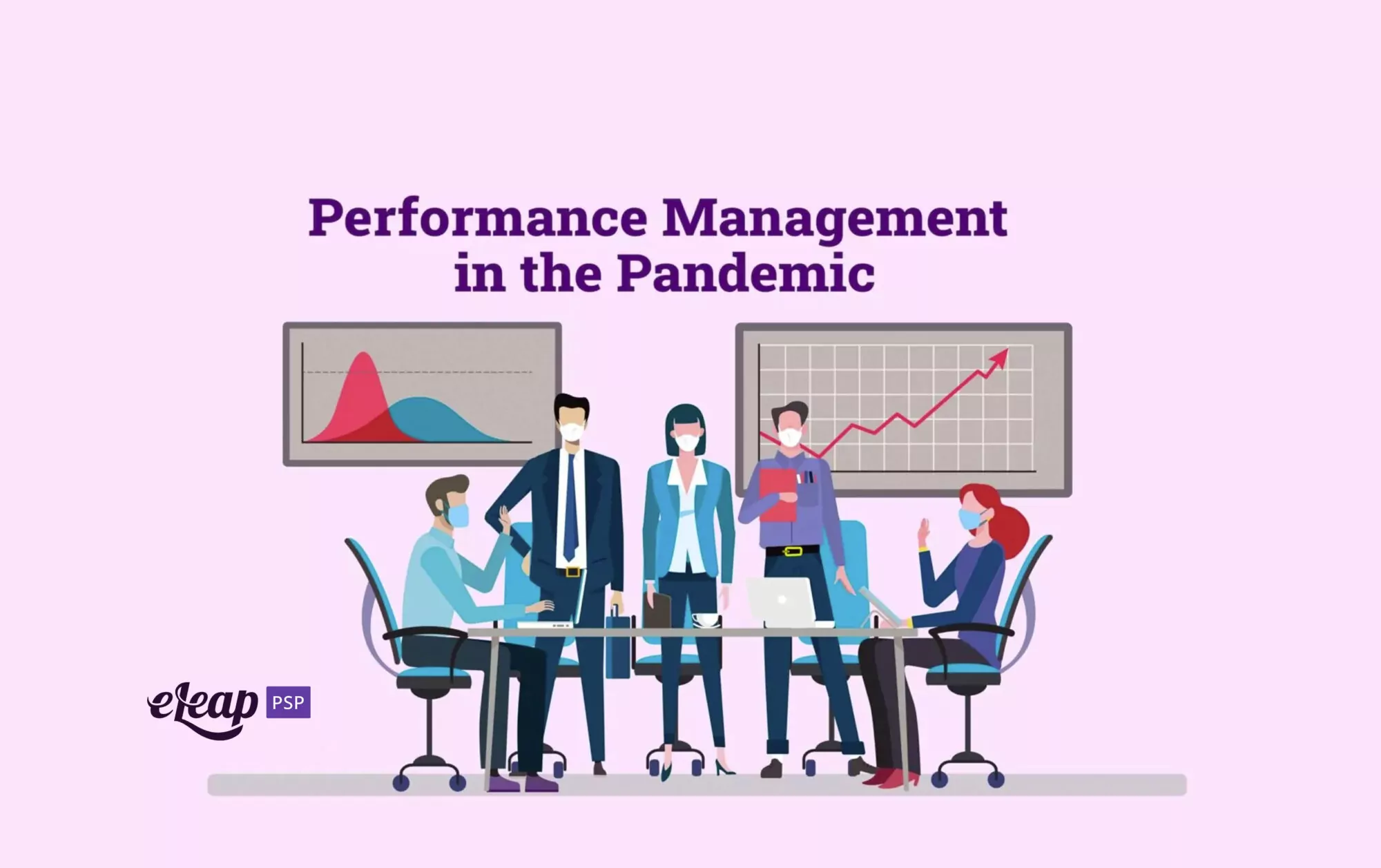 Keeping Up Performance 
We all know how the pandemic affected the landscape of the corporate world and the shift from in-person work to a remote basis. However, despite the efforts of HR, only 24% of companies are training management system and giving them the right tools to oversee remote teams.
The answer might not be additional training but a different approach: Create a culture where everyone can be the best version of themselves.
Empowering People to Lead Themselves
When you think about your career, you bring a unique set of talent, skills, and elements of personality that nobody else has. Maybe you're outgoing and great at speaking. It's also possible you're quiet with great technical or artistic skills who would be great at analyzing data. Maybe you have charisma and could be a future team leader or team builder.
The more you grow, the more these traits tend to stand out. People don't tend to change as often as we think – they become more of the same.
During your career, you go through huge levels of development. You learn how to work with other people and how to solve problems. Many people will take on an affinity for leadership and develop certain technical skills.
However, what separates us is the way we apply these skills. This is how we bring our own unique combination that makes up a totally unique professional package.
If you look at it from a management standpoint, this concept is more important now than ever before. Companies have built entire methodologies around managing the best version of yourself. When people are fully self-aware and capable of leveraging their own strengths, they always perform better.
However, the job of a manager is to help team members understand and identify these skills.
Setting Goals
It's important to put focus on performance management and goal setting. However, a special twist can be placed on this.
Helping people create clarity about growth, priorities, and objectives is one of the best routes to accomplishing self-management. Helping people build relationships with others so that all parties involved get the help, respect, and freedom they deserve is the name of the game. Companies that leverage these ideas end up becoming mega-successful.
Leveraging Self-Management
Companies that decide on performance management with the self-help philosophy end up thriving. When you use tools that include regular feedback, checking in, recognition, and goals, this promotes the element of success that other tools don't.
The results you gain from these types of systems can change a company. Use a weekly discussion where everyone lets everyone else know what's on their minds. In these environments, performance reviews are more clear because you know where everyone is coming from. People tend to play roles they're more comfortable with and find ways to perform even when the company changes.
Goal Setting
Goal setting is important but less important than listening and feedback. Using the best-self model allows companies to stay successful regardless of the economy. When you can facilitate growth and collaborate towards common goals, and not just measure and manage goals, everyone wins.
Creating asynchronous, thoughtful conversations between employees and their leaders ends up providing a better understanding of priorities and expectations. This is a key factor in managing turbulence caused by the pandemic.
Prompt employees to share their work priorities and a weekly status about how they are feeling and allow them to answer some surveys. These features improve the quality by identifying underlying issues and making meaningful dialogue much easier. All of this is simple with the right performance management system.
Best-self reviews also allow employees to manage their careers by sharing contributions and identifying goals for development. Everyone gets an opportunity to discuss whether they're doing the job they feel is best for them and discuss ideas of how to make that happen if it isn't.
Leveraging this type of system allows you to focus on the "how-to" parts of performance management. HR can show managers how to use these tools, and the platform ends up taking care of itself.
Dialogue
Performance dialogue isn't a replacement for performance management. However, having meaningful, open conversations does produce an incredibly strong work environment that promotes growth and skill development. Traditional performance management doesn't hit on every aspect of performance, recognition, and career development, and with remote teams, this would be almost impossible.
Using performance objectives allows employees to prioritize and assess their efforts. This can be integrated into a performance dialogue, which is a continuous discussion about two questions: 1. Is this right? And 2. How is this going? Team members can also discuss their workloads with managers. IF they are too overwhelmed, they can communicate this, and things can be reworked.
When employees can provide managers with ideas about what and how they can support the company through goals from their position, this is great for alignment.
Encourage Engagement
Focus on how engaged your employees are. When they're engaged, they know what's expected of them in an in-office and remote setting. They're recognizing others and getting feedback and projects are getting done because of it. This is the key – team members are shaping the work they do and helping define goals, so naturally, they stay engaged.
The biggest issue is how you leverage the best-self philosophy in your own career and team. This comes down to three things:
Start with the mindset that every individual has the potential to do great things
Build a culture of growth in everything you do
Performance drives engagement, not the other way around
Enjoy the Management Benefits
With all of these factors in place, managing a remote team can go just as efficiently and smoothly as an in-office team. Moving forward through the pandemic, this will be one of the biggest strategies for success.