Human Resources Adaptations Your Company Should Be Making in 2021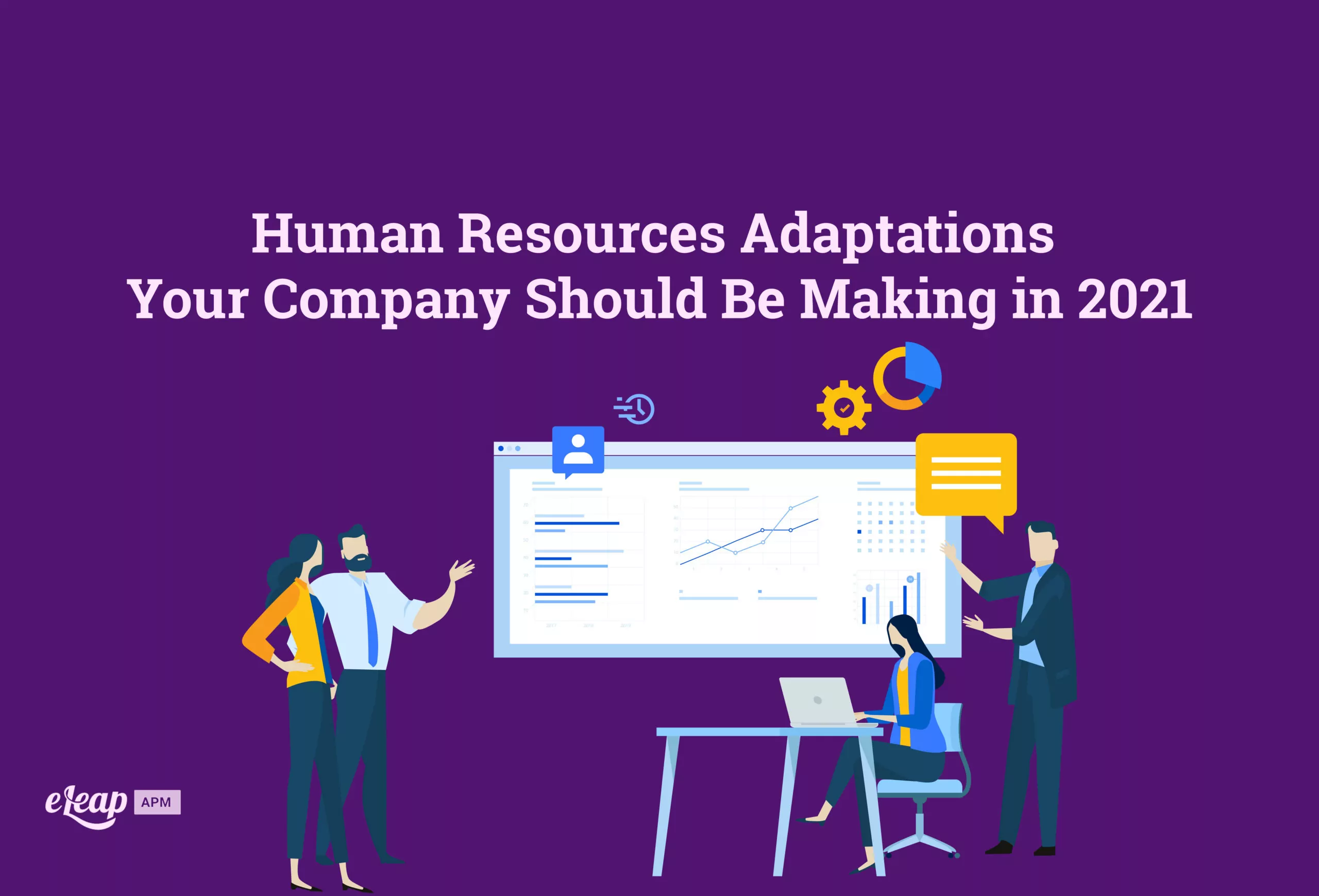 We are now five months into 2021, and this year, thankfully, isn't like last year. Things have changed in the workplace and will probably be a little bit different for the foreseeable future. Let's face it: Work lives won't return to normal overnight, and it's going to take a bit of work and adaptation. With everything that's gone on, there have been some changes in everyone's lives and human resources trends must adapt so that companies can get the best out of their employees. Here, we've compiled some tips for improving your human resources this year and making sure you can get the best out of 2021.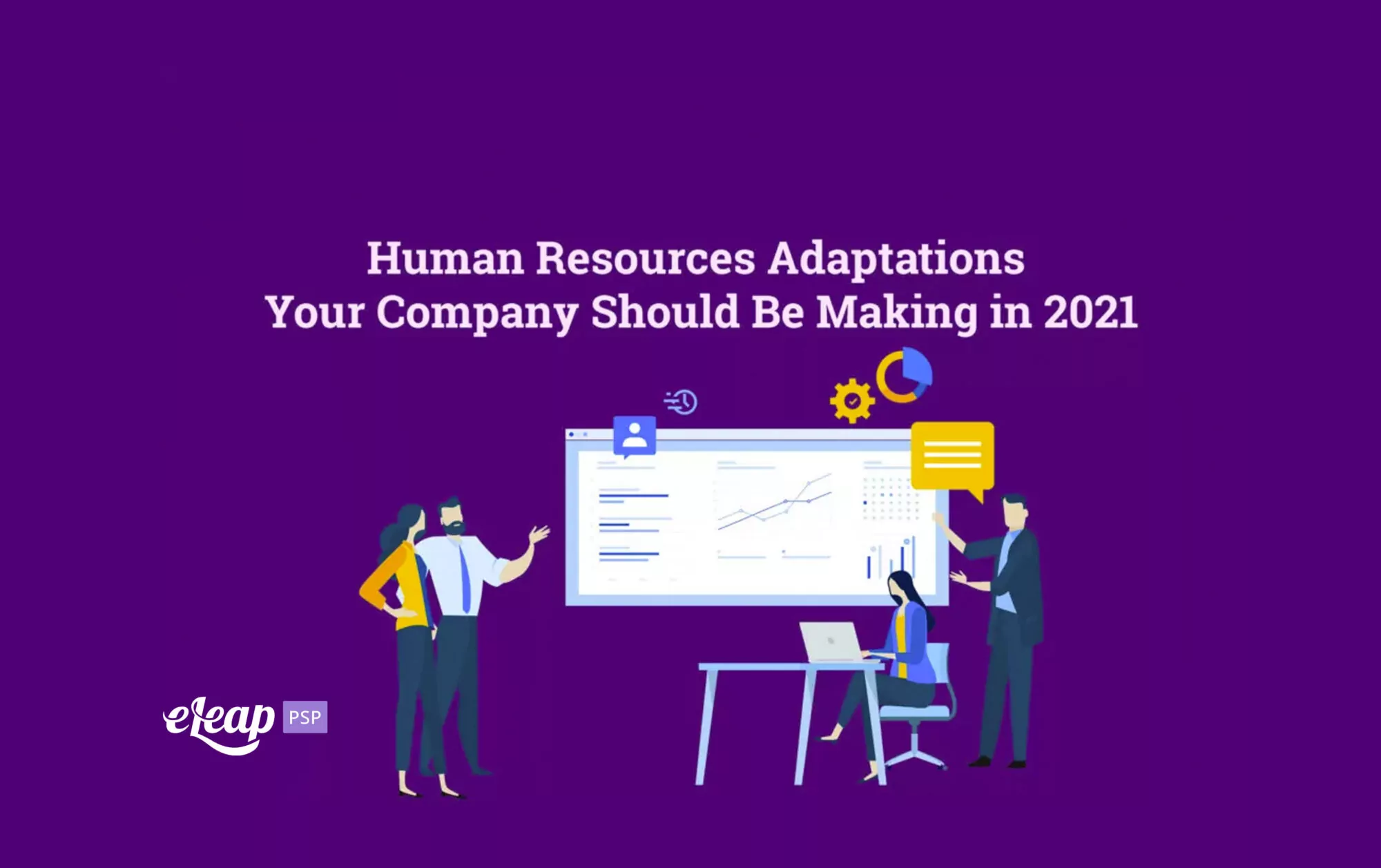 Keep Work as Flexible as Possible
One of the biggest changes that have come about following COVID-19 is the transition to more remote work. Even though many people can go back into the office, companies have realized the benefits of remote work and have allowed many employees to transfer to remote work completely or at least partially. Before, productivity was often measured by how much someone was physically in the office. But now, with the new remote work environment, that needs to be adapted. It seems that companies are beginning to learn that employees can be productive, often even more so, even when they aren't in the same physical location. Offering flexible work environments is a fantastic way to enable employees to have more freedom when choosing how they work. This can give them an overall better level of job satisfaction, which can actually help to boost engagement and productivity.
Enhance Diversity and Equality
Alongside Coronavirus, 2020 saw an outcry in the United States for systemic change. This has trickled down into the workplace, where there is now understandable pressure to create equal and diverse workforces. It's critical that your employees feel like they can express themselves in terms of their gender, race, religion, or any other traits that they might have. Employees are likely to feel much more included and happier in the workplace if they know they can be unequivocally themselves without any sort of consequences or backlash. When diversity and culture are encouraged by management, human resources, and leaders, it bids well for your company as a whole.
Connect Your Employees Personal Missions to That of Your Company
If you want to encourage employees to be intrinsically motivated, one of the best things you can do is create a connection between what they do every day and the mission of your company. Now more than ever, many workers feel drawn towards companies that have a clear-cut mission that aligns with their own. This seems to be even more important than choosing high salaries. It enables employees to feel intrinsically motivated, love their job, and can encourage them to go above and beyond in the workplace. One way to facilitate this is to make sure that you check in frequently with your employees about their own personal goals connect them to the company's mission. Additionally, find ways to give back to the community and involve your employees in important causes.
Have a Crisis Plan
If the coronavirus pandemic has taught us anything, it's that we need to be better prepared. Everyone was thrown into the chaotic vortex of the virus, and it caused some serious anxiety and issues for many employees. Most companies had no idea how to deal with the pandemic situation… and it showed. One of the best things you can do is learn from history. If something this severe were to happen again, you don't want to be thrown for the loop for a second time. It's a good idea to devise a human resources crisis plan for your company in case anything like this ever occurs in the future.
Avoid Employee Burnout
Burnout has always been a concern for employees, but with remote work more prevalent, it's now more of a reality than ever. When working from home, it can be especially difficult for employees to separate their home life and their work life. Many remote workers work evenings and weekends simply because their office is in their house and they can or feel like they need to. Make sure that your remote employees are taking the time off that they need so that they don't burn out quickly. Of course, pay attention to your in-office employees too, but this is a special concern for people who work from home. Make sure that managers know how to identify signs of burnout and can address this with employees if they notice it happening.
Develop Good Virtual Onboarding
As we've mentioned before there's a good chance that there won't be a full transition back to in-office work for all employees. With remote work now more prevalent, it means that you need to have an onboarding experience that's virtual and seamless. For employees that are brought on in remote positions they shouldn't suffer from a less intricate or adapted onboarding experience than those who are in the office. If they're going to be part of the team, they need to feel as equal and well trained as in-person workers are. Make sure that you have a completely smooth virtual onboarding experience for all employees to ensure the best retention rates.
2020 brought with it many challenges for many companies. Employees certainly felt the wrath of the virus, as did leaders, managers, and HR. But as we come out the other end, it's important that we learn from our mistakes and figure out how to make sure that this year continues to be much better than last. Human resources should adapt and change their methods to make sure that all employees feel secure and comfortable as they return to work or adapt to a new work environment. Even if your company stayed alive and kicking throughout the virus, things have changed, and it's important that HR recognizes current trends and adapts with the times to get everything back up and running as best they can.