How to Attract Employees During a Hiring Crisis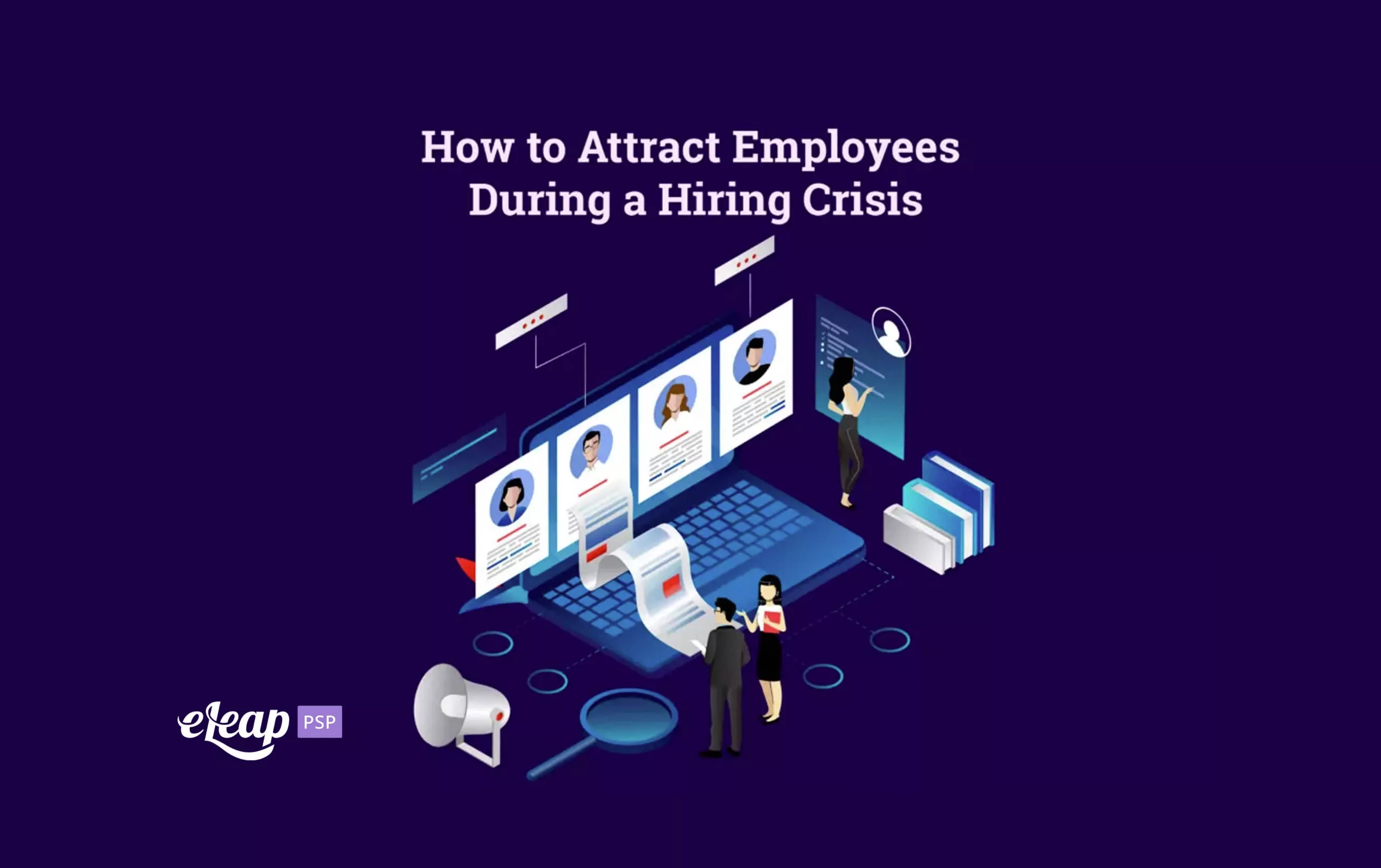 Companies across the world are having trouble hiring new employees, largely due to unemployment benefits, and the United States is no exception. If your company is struggling to attract new employees and lockdown new hires, it can be extremely stressful. While restaurants are feeling the brunt of the current hiring crisis, there are many businesses who simply can't find the help they need right now, and they feel like they've exhausted all options. It seems strange, because usually when unemployment rates are high, hiring is much easier. But because of unemployment insurance benefits associated with the COVID-19 pandemic, that isn't the current case.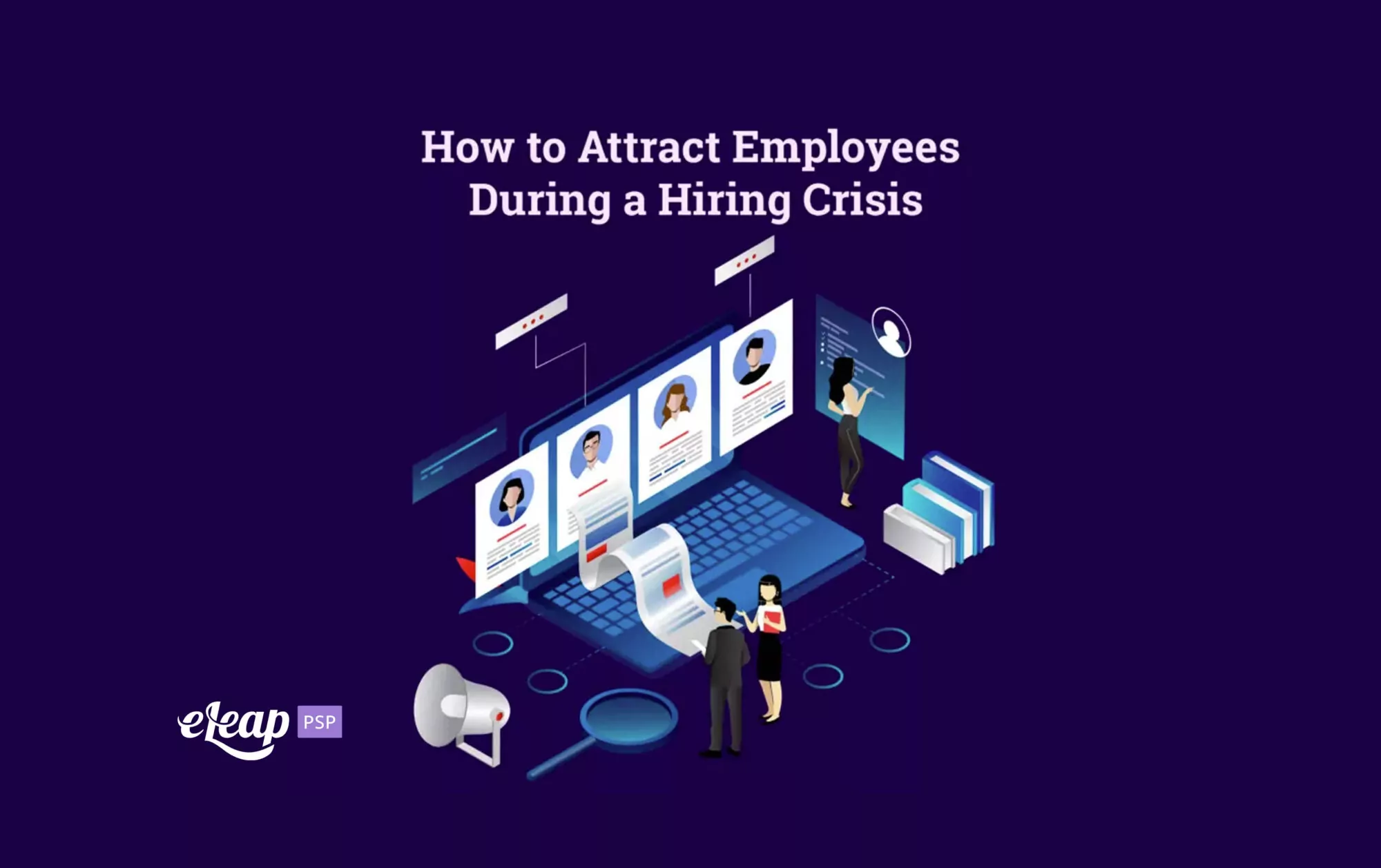 Unemployment benefits have recently been extended through to September 6th, 2021. This was an attempt by the government to help relieve U.S. citizens of the ongoing pressures associated with Coronavirus. In many cases, the amount of federal and state unemployment benefits recipients can receive is equal to, if not more than, what they would make if they were working.
The effects for small businesses, and even some larger ones, are detrimental right now, as many can't compete with unemployment benefits in terms of what they offer employees in pay. Thus, many businesses are actually losing money or turning away customers because they don't have enough staff to keep up with the volume. If this sounds like something you're struggling with, here are some top tips to help you attract employees.
First, Spread the Word
Most people are aware right now that businesses, in general, are hiring. But if people don't specifically know that your company is looking for new hires, how will they know to apply? While there are many people who aren't looking for work because of unemployment, there are plenty of individuals who are. And if they don't know to apply at your organization, well, they won't apply. In order to increase your chances of landing new hires, you need applicants. The larger the applicant pool you have, the better your chances of hiring good employees. Use as many measures to get the word out as you can. Post physical signs at your office or business headquarters if possible and utilize social media to your benefit. Most people search for jobs online these days, so post on job boards or anywhere you can think to spread the word that you're hiring. Make your posts as enticing as possible, putting a particular emphasis on any standout benefits or perks you offer employees. This brings us to our next tip…
Highlight non-financial benefits
If you're offering very competitive pay, then, of course, highlight that. But if you are unable to compete with higher salaries or hourly rates, then put an emphasis on non-financial benefits. Many people looking for work will be extremely enticed by good non-financial benefits. And, in many cases, these benefits do have a huge financial advantage for new hires. For example, if your office is able to offer on-site childcare, that will save parents a huge amount of money. As well as other benefits such as commuting stipends or a program that matches an employee's 401k. The better the non-financial benefits you can offer, the more chance that you'll start reeling in applicants. Non-financial benefits are a particularly critical offering for businesses who just are not in the position to offer higher pay rates. The truth is you need to have some sort of benefits for candidates that makes your company stand out from the crowd.
Emphasize Career Advancement Options
Most people aren't just looking for a 9 to 5, they're looking for a career that will support them and help them grow and flourish. A great way to attract new hires is to put a particular emphasis on ways in which your company helps its employees grow their careers. Remember, unemployment benefits will end soon enough, so many workers are looking to find jobs that will support them well into the future. If you offer resources such as career development programs or continuing education stipends, those will be hugely attractive to many applicants. If you are looking for entry-level employees, make sure you highlight the options they will have to move up the career ladder with hard work and dedication. You will significantly improve your ability to entice candidates with employee career mapping and a show of dedication to their future within your company.
Offer Competitive Pay
This one is controversial and a little bit difficult, because many companies just aren't able to offer higher pay rates at the moment. If it is possible, however, for you to budget to pay employees more, do it! Offering more competitive pay rates is a sure-fire way to get candidates in the door, particularly while the government is still offering unemployment benefits to those affected by Coronavirus. Take a close look at your budget and see if it's possible to offer higher rates of pay. Consider that offering more money to employees will also enable you to make more money, particularly if you have had to reduce your number of customers or workload because of staffing shortages.
It's frustrating after surviving the pandemic to have your company on the verge of recovery, only to be hindered from growth by a hiring crisis. If you just aren't in the position to offer more money to employees, get creative with what you can offer. Think outside the box when it comes to what your business can offer new hires and how you can entice candidates to apply. If offering higher pay rates aren't in the cards, focus on the non-financial benefits you can give. There are plenty of resources online that can give you ideas as to benefits you could consider offering. And remember, employees aren't just looking for another job, most of the way to grow and advance. Highlight the ways your company can help new hires to flourish in their career so, with hard work and dedication, they never have to worry about unemployment ever again.