How ABA Can Improve Employee Engagement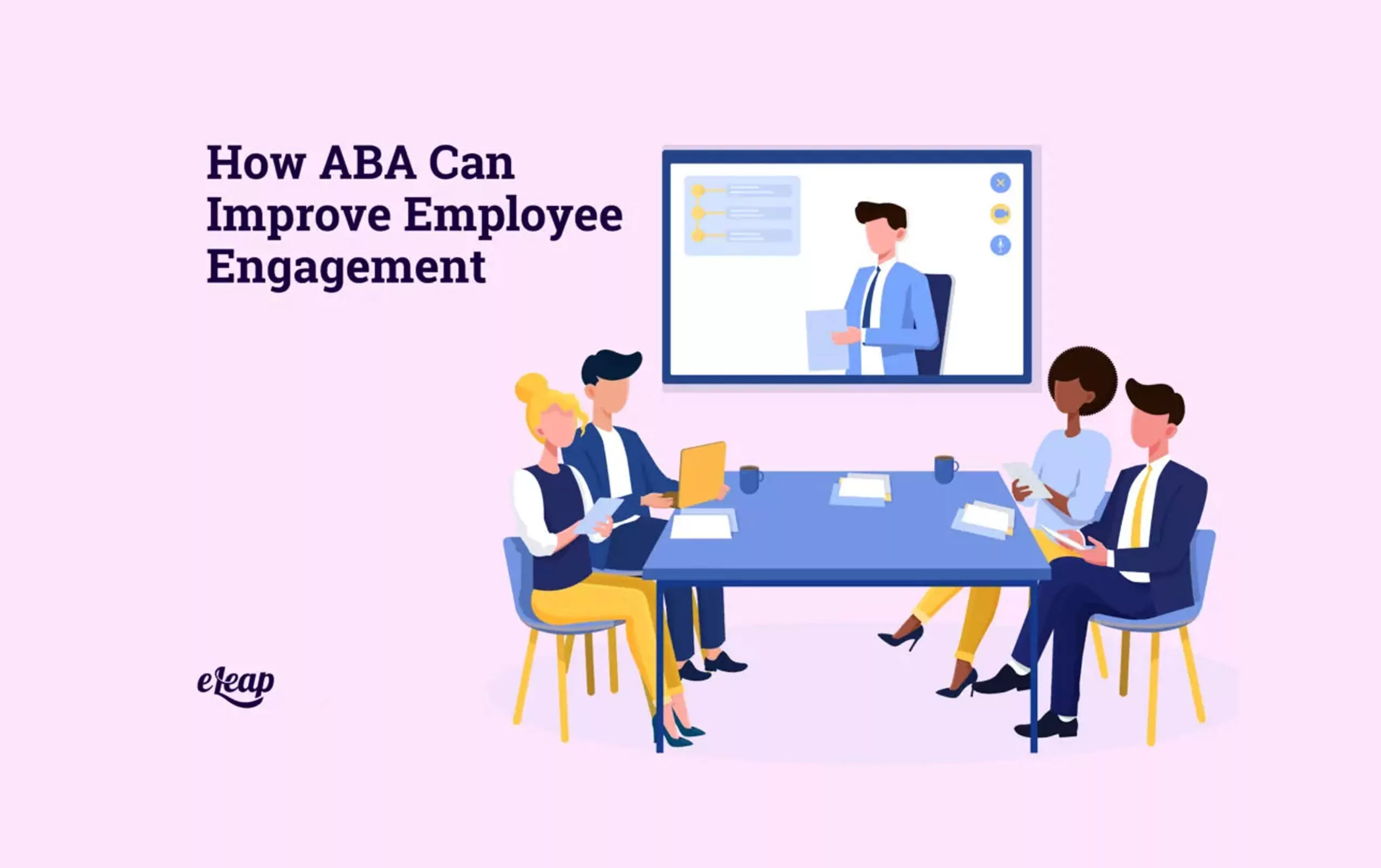 When you hear the acronym ABA, do you immediately think of autism or autism therapy? There's a good reason for that: it's one of the most effective ways to help improve social, communication, and learning skills without punitive enforcement, which makes it well-suited for working with autistic people, particularly children. However, ABA also has big implications for the performance management process within today's organizations and can drive dramatically improved employee engagement.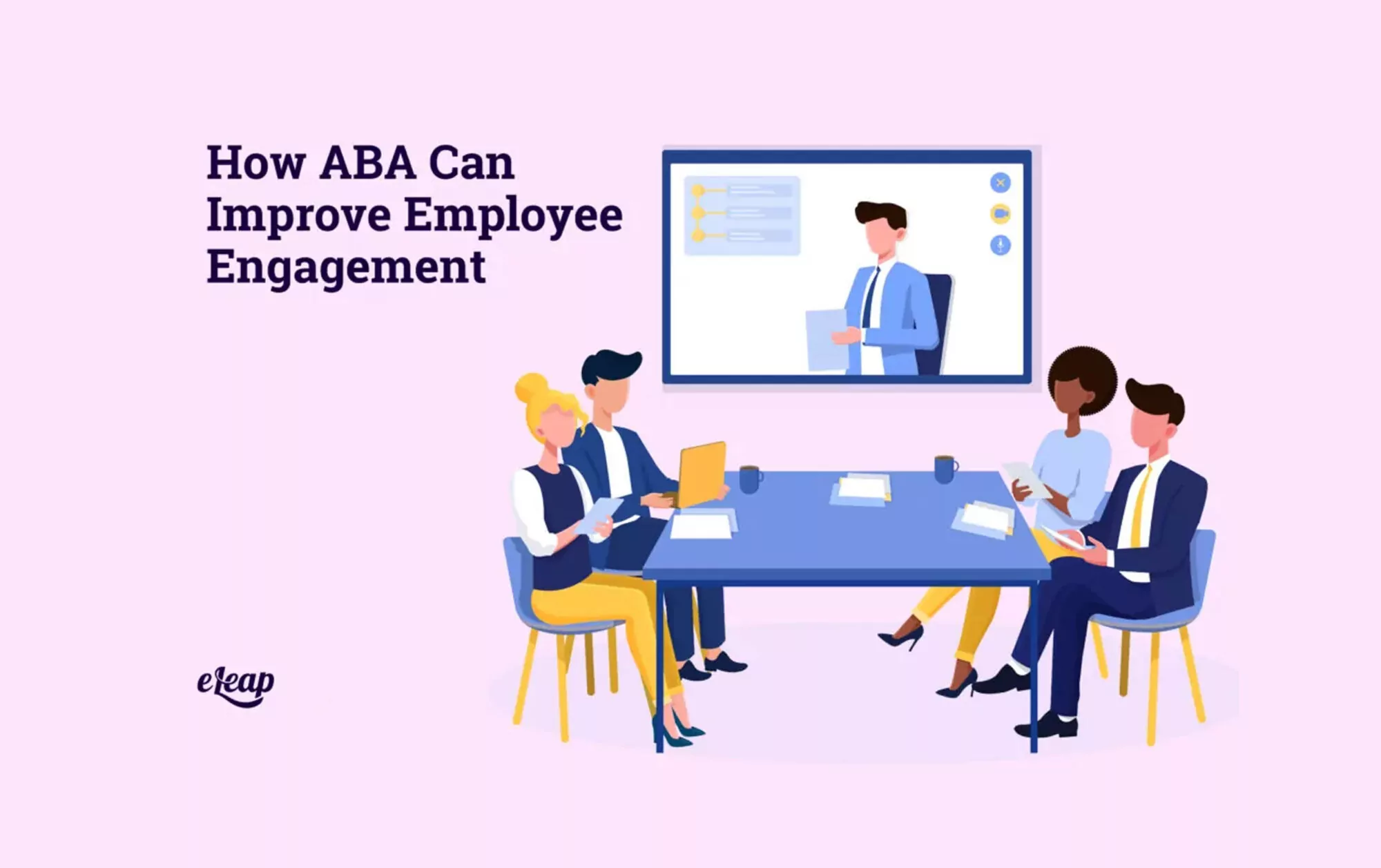 What Is ABA?
ABA, or applied behavioral analysis, is "a type of therapy that can improve social, communication, and learning skills, through positive reinforcement," according to Healthline. It has become the single-most used treatment option for working with people who struggle with developmental conditions but is also used in treating anxiety, OCD, anger problems, and even borderline personality disorder.
How Does ABA Connect with Performance Management?
It may be difficult to connect the dots between the therapeutic treatment outlined above and performance management processes within a business or other organization. However, they are closely related and ABA can have a lot to offer. That is particularly true if your organization struggles to improve employee engagement.
The ABA process looks like this:
Consultation: The first step is a consultation between the therapist and the patient. In performance management, this would be between the manager and the employee within a one-on-one.
Assessment: The therapist will assess the patient through interaction, observation, and even discussions with parents and siblings. Likewise, managers should observe an employee at work, speak with them, and perhaps even seek feedback from coworkers.
Plan: Once the therapist has observed and discussed it, they will create a custom development plan. Similarly, managers should provide a customized development plan for employees that helps them reduce unwanted behaviors and reach desired outcomes.
Reinforce: Setting a plan is not enough to achieve a behavior change. The therapist must reinforce desired actions through ongoing meetings, observations, discussions, and more. The same applies to managers – you cannot 'set it and forget it'. If you want real change, you need to reinforce and monitor.
Connecting the Dots
As you can see from the outline above, both ABA and performance management have similar characteristics. However, it can be challenging for managers to connect the dots and implement ABA-related steps into their performance management efforts and drive improved employee engagement. Below, we've outlined several techniques that will help leaders become more effective, improve engagement, and drive better performance across the organization.
Proactive Management Matters: You must take a proactive stance toward improving both engagement and performance. How do you do that? One way is to make sure that you're present during an employee's regular duties. If you aren't, then how can you observe their behaviors and outcomes?
Without firsthand knowledge and experience of their daily duties, how can you truly understand the many factors that play into performance? Also, being present drives engagement because it shows you have a vested interest in working with the employee to improve the situation. Of course, "being there" can be tough in situations where remote work is the norm. In these situations, it's important to be as present as possible and to overcommunicate if necessary.
Tell Them How: It's not enough to provide employees with a list of what you don't want them to do. Often, they understand that those behaviors or outcomes are unwanted or even negative, but are at a loss as to how they can make an effective change. As the manager, it is your responsibility to support employees at all points, including within performance management.
Give them the tools, training, and other supports they need to make meaningful, effective changes to their behaviors and achieve desired goals and outcomes. Not only will this drive improved behavior, but it also drives improved engagement because, once again, it shows that you value and care about the employee and that you are willing to act to provide them with the assistance necessary to grow and improve.
Rinse and Repeat: As mentioned previously, success doesn't come by saying "do this" and then going on with your life. As in ABA, where therapists must reinforce wanted behaviors, so too must managers continually reinforce goals and desired behaviors with employees. However, reinforcement should not be negative/punitive if such a response is not warranted. Instead of threats or cajoling, consider positive reinforcement (again, taken from ABA), such as:
Social praise
Direct approval
Observation and attention
Eventually, these will lead to improved outcomes and then you can further ramp up engagement and performance by offering rewards rather than reinforcements. This might be a gift card, a certificate, an extra day off with pay, or something else that both has value to the employee and shows that you are aware of their achievements and care about their efforts to reach those goals.
Take Things Further with Training: Sometimes, you may not get the results you need through setting goals and objectives. When this happens in ABA therapy, the therapist will teach the patient what they need. Managers can do the same thing by offering training and growth opportunities through a learning management system (LMS), as well as other options.
This is particularly important if the employee is actively striving to reach the stated goals, but is not quite getting the results needed. This may indicate a skill gap that can be closed through training and development. Not only does providing the required training help employees reach goals immediately, but it builds engagement and provides them with a path to move forward in their career.
A Rose by Any Other Name
By this point, you should see some definite similarities between ABA and modern performance management methodology. They share many of the same characteristics. That's because both of them are interrelated and are focused on positive growth and development through the provision of support, ongoing positive feedback, and encouragement. It is possible to drive both improved performance and better engagement.