Feeling Underappreciated at Work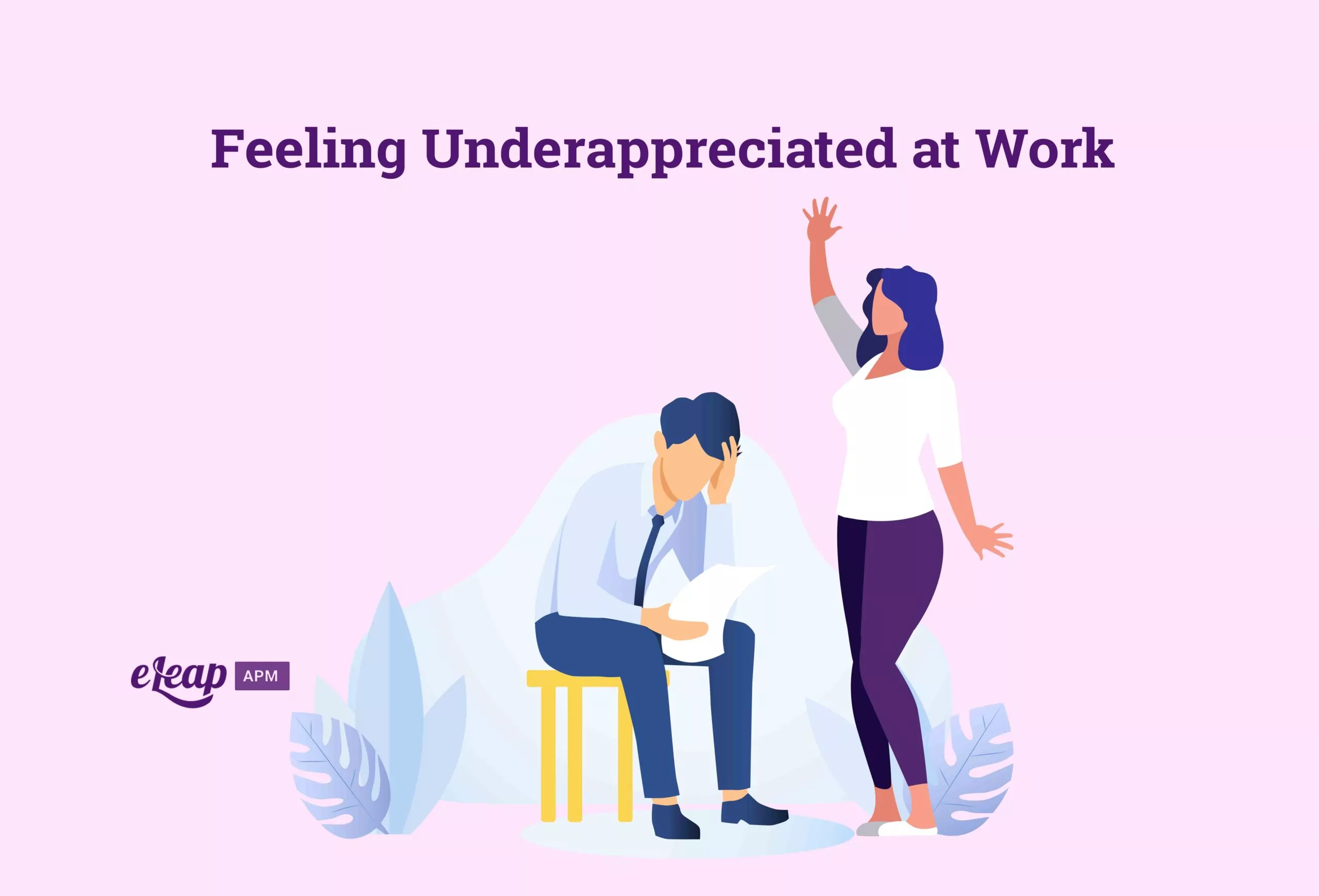 When feeling underappreciated at work, you might think about the saying, "people don't leave jobs, they leave bosses." They feel undervalued and unloved more frequently than not, not because they are underpaid or overworked.
Validation and recognition are two of the most fundamental human needs; we need to feel important. The good news is that you can spare yourself and your bottom line a lot of hassle if you devote just a little time and effort to appreciating your talent.
Effects of Feeling Underappreciated at Work
Nearly 50% of American workers have quit their jobs due to a lack of appreciation. Ensuring employees are aware of the importance of their contributions is your obligation as an employer, supervisor, or manager. Many business executives, however, miss the warning indications until it is too late.
Employees not speaking up to managers about feeling underappreciated shouldn't come as a surprise. According to a recent study, 49% of employees have kept silent about subpar working conditions out of fear of punishment. Even worse, 63% of workers who file complaints alleging equal employment discrimination end up fired.
The tide is turning, though, as a record number of workers leave positions that don't satisfy their demands. It's critical for businesses to comprehend how workers feel about their typical work environment if they want to keep their greatest team members.
Employees are more inclined to disconnect, perform at lesser levels, and burn out when they feel undervalued. Rapid turnover and expensive productivity losses may result from this. Fortunately, there are techniques to stop the problem before it worsens.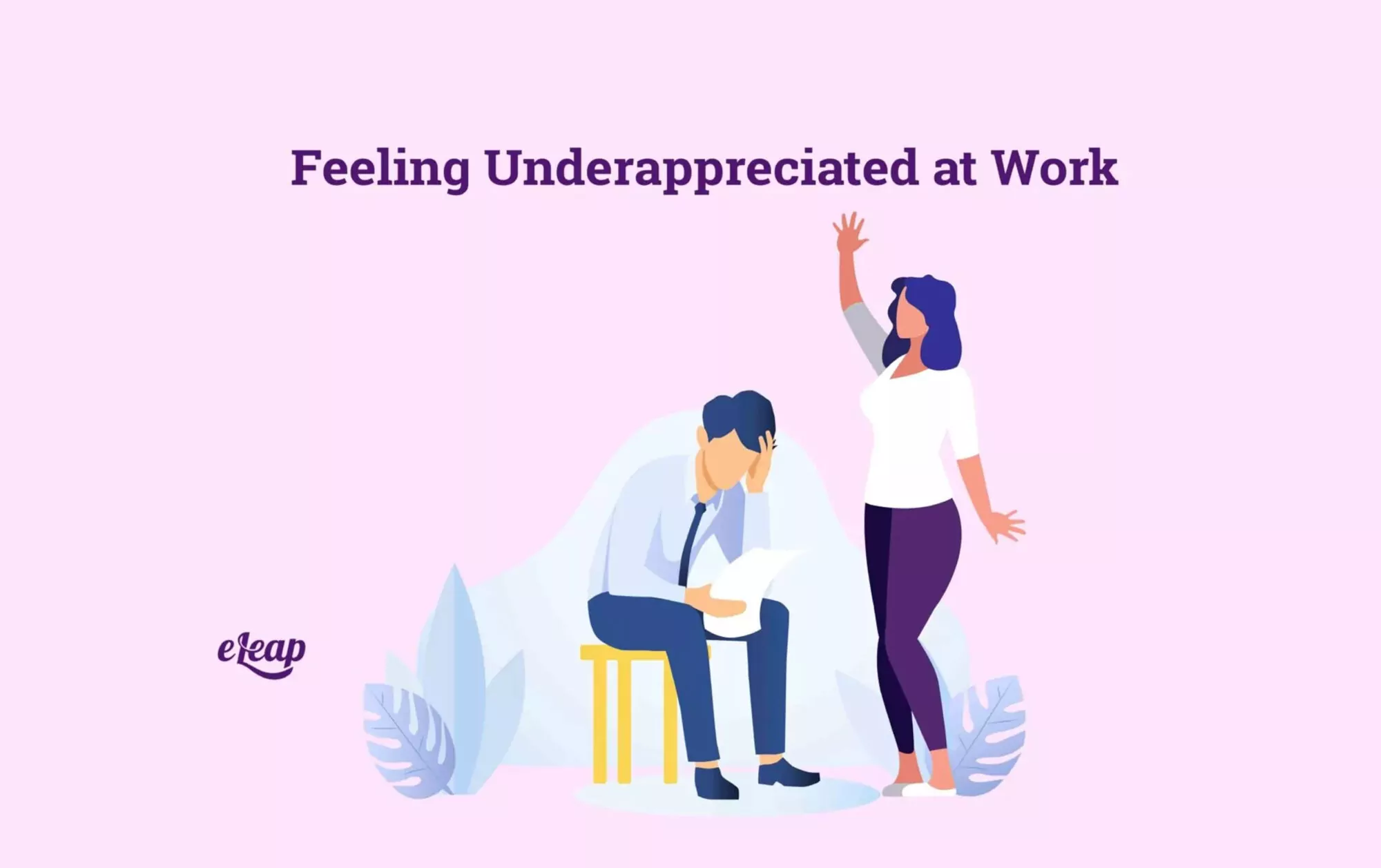 How Do You Know Your Team is Feeling Underappreciated at Work?
Even while none of your employees may be complaining, that doesn't necessarily indicate they are content. Even if your company doesn't explicitly discourage speaking up, previous employment experiences could persuade individuals to keep quiet. Keep an eye out for these indicators that your team members may not feel valued if you're concerned about their well-being.
Rarely Do You or Others Express Their Gratitude
You might want to think about making some changes if annual performance reviews are the sole way you communicate with employees about their contributions to the company. A recognized employee is 63 percent more likely to remain at their job for the following three to six months, but 65 percent of workers haven't gotten any kind of reward for their hard work in the previous year. If you don't frequently compliment your staff on a job well done, you're not expressing your gratitude for their work.
An essential component of fostering an appreciation-based workplace culture is providing a forum for coworkers to acknowledge one another's contributions. You may create an atmosphere where everyone feels valued by setting up a mechanism where employees can give and receive praise.
This not only raises spirits but also fosters a sense of camaraderie and trust within the team.
Employee Support Is Limited
When there is a significant turnover rate among employees, job scope creep often occurs. It's possible that workers are eager to put in more hours for the good of the team, but it's more likely that they'll require additional aid to achieve their objectives. In addition to receiving enough training, staff members need access to technologies that will make their duties easier to do.
There are also other support options available, including time off to cater to personal needs and flexible work schedules.
You Assign Meaningless, Difficult, or Frustrating Tasks
Suppose you regularly give some employees busy work or arduous responsibilities. In that case, it is possible that they will feel that they are not valued. If you consistently provide your employees with difficult or monotonous work, they may come to the conclusion that you do not respect their contributions.
In addition, "busy work" or labor that is extremely demanding can lead to feelings of exhaustion and disinterest in one's employment.
Compensation Is Inadequate
When you pay your employees less than they are worth, it communicates to them that you do not regard them. On the other hand, pay must not come in the form of a wage.
Your employees' lives should be taken into account when designing perks and benefits like medical coverage, flexible work arrangements, paid time off, wellness initiatives, retirement plans, and other advantages.
Limited Communication
Innovation and organizational successes increase with teamwork and communication with management. However, it's typical for managers and business owners to ignore scheduling meetings with workers. There's a reason why they're called teams.
Employees are more likely to feel underappreciated if there is poor communication between team members or between managers and staff.
Employee Isolation
A sense of belonging is the cornerstone of an inclusive culture and has a significant impact on team well-being and performance. Team members who are unwilling to participate in discussions or who work by themselves are probably feeling undervalued. Respect is a connecting emotion.
Without it, employees experience a lack of value at your business or inside their assigned teams.
What Happens When Your Staff Feels Underappreciated at Work?
The level of motivation you offer to support the work of your company's most valuable assets reflects in the level of employee happiness. It's important now more than ever to focus on your staff to reduce turnover.
Research on workforce changes has increased, especially in the last couple of years. Losing employees for any reason can be quite expensive for business owners. Continue reading to learn a few steps that might clue you in if your staff feels underappreciated.
Missing Engagement: One of the first effects of underappreciated employee efforts is a decline in engagement. Members of your team may purposefully or inadvertently choose to forego participation in events or make a smaller contribution to crucial collaborative tasks when you neglect to acknowledge their contributions.
Simply said, disengaged workers are less passionate about their work, which affects their ability to produce, be creative, and collaborate with others on the team.
Burnout: The best workers give their jobs their all with enthusiasm, dedication, and originality. They believe their job is meaningless when managers ignore their efforts.
Recognition increases confidence, which reduces the stress of demanding and challenging jobs. You may help your staff prevent burnout and the associated health effects by making an effort to reduce workplace stress.
Turnover: It is impossible to ignore the significant turnover rates that exist across all industries. However, a lot of organizational leaders fail to consider what workers want. Only 12% of employees actually earn more at their next job, despite the fact that 89% of companies expect that their workers will quit for a better salary elsewhere.
According to research, 79% of workers who quit their professions identify a lack of appreciation as a primary motivation for doing so, and 60% claim that recognition rather than money is what drives them.
Appreciation and dialogue both have a role in the formation of a sense of belonging. Belonging to a group is an important factor in determining not only whether an employee will quit their job but also how satisfied they will be in their current position.
How Do You Help Employees Feeling Underappreciated at Work
You might be looking for ways to express your appreciation after learning about the indicators of a team that feels underappreciated. Fortunately, demonstrating your appreciation for your team members' accomplishments doesn't have to be challenging or expensive.
Think about how you may express your gratitude, make your team members feel appreciated, and raise company morale.
Give kudos frequently. Employee motivation in their work is cited as a motivator by 78% of workers.
Send a thank you via a card, email, or quick video.
Present chances for development.
Offer incentives for team appreciation.
Celebrate successes to honor accomplishments.
Give time as a gift. Decide which day of the month your crew will have the afternoon off.
Make a system of awards that enables team members to select particular rewards.
During a gathering or all-hands meeting, publicly acknowledge accomplishments.
Major accomplishments should be acknowledged right away.
Establish a feedback-friendly workplace where leaders and fellow employees constantly acknowledge the contributions of people around them.
Summary
The people of your team are the most valuable asset that your company possesses. On the other hand, it is simple to take them for granted. If you don't acknowledge the hard work that your employees put in, they may start to feel neglected and develop a negative attitude about your company.
It also has the potential to cause stress, which can have a negative influence on both their physical and mental health.
If you undervalue your team, it can have a significant negative effect not just on the working circumstances of your employees but also on the overall performance of your business.
Workers who do not feel appreciated are more likely to disconnect from their work, contribute less frequently, work more slowly, and take more time off due to illness. If this situation continues, employees may develop burnout and look for a new employer that will treat them with the respect and consideration they deserve.