HR Leadership and Management Tips for a Remote World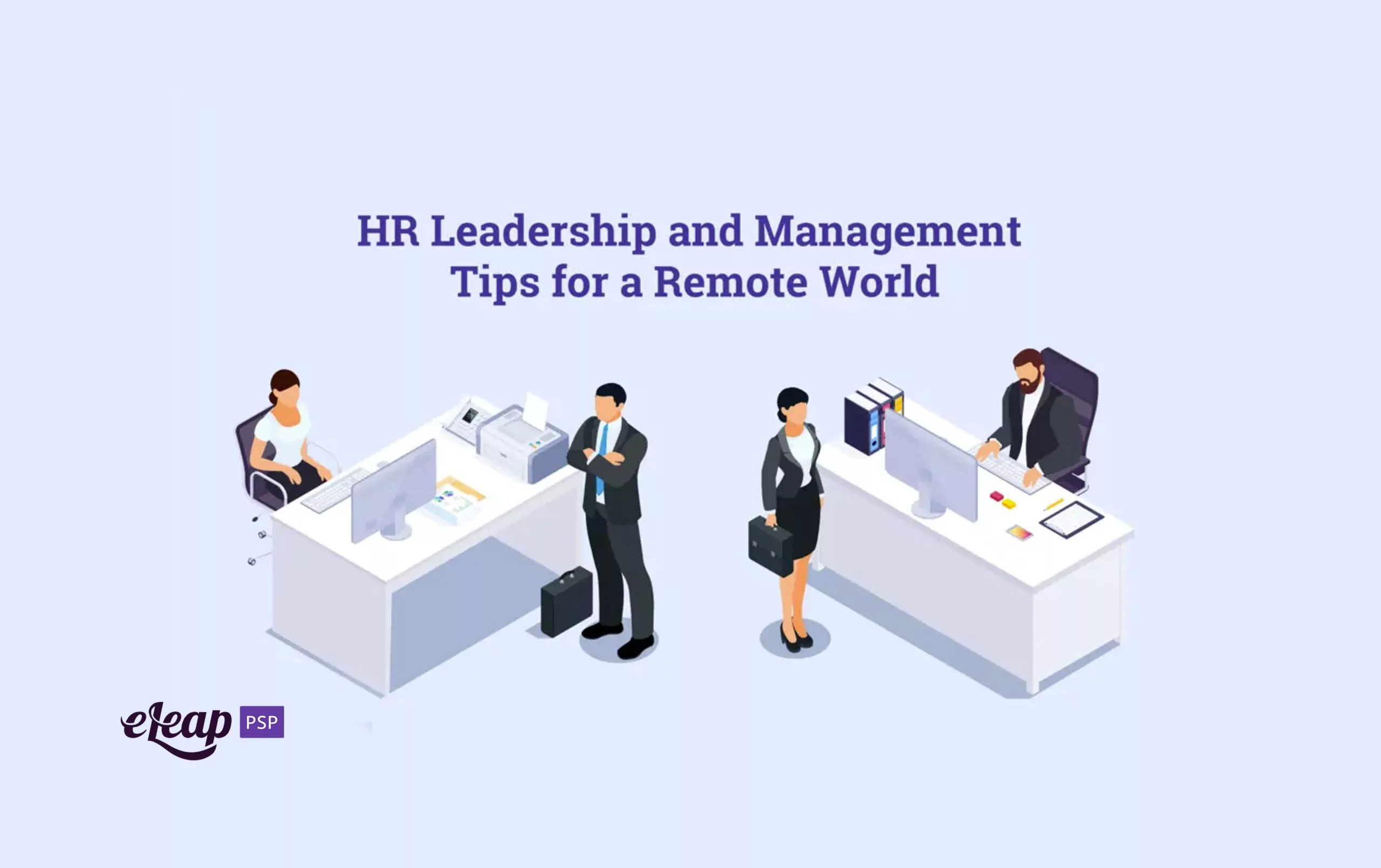 A lot has been written about managing remote teams, but what about HR? The HR department has had to evolve considerably in the last few months to face the number of novel challenges forced on us by COVID-19. From hiring to employee performance management to learning and development initiatives, HR has had to become more flexible and forward-thinking.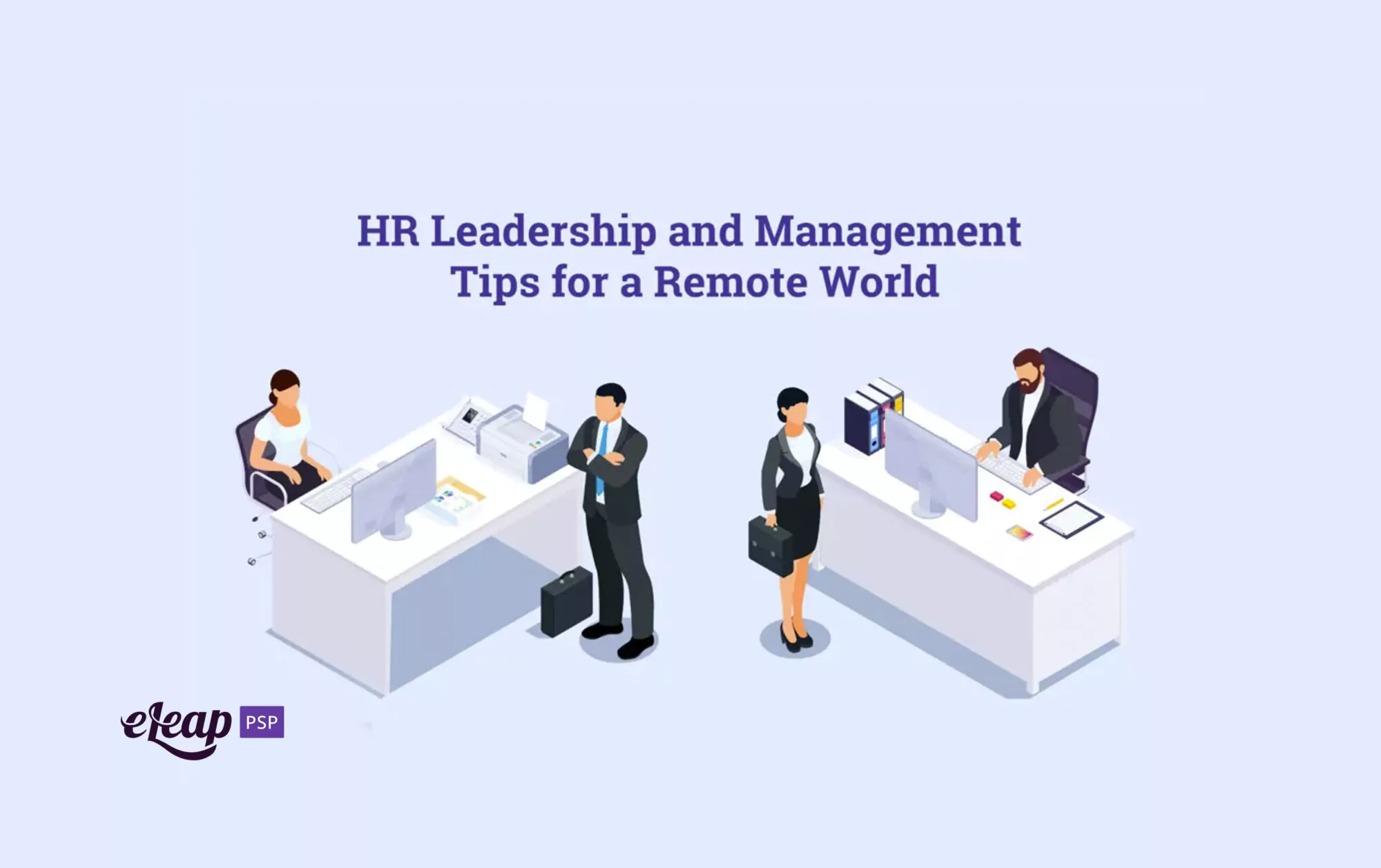 Not sure how to keep your human resources team moving forward in these challenging times? It can be quite a hurdle. Our tips will help.
Have a Hiring Strategy
One of the most challenging things for HR teams working remotely is hiring. This is particularly true when it comes to some of the more traditional aspects of the process, such as in-person interviews. The right technology and the right strategy will help. Let's break things down a little bit.
Resumes/CVs
First, you need the right stance toward resume/CV acceptance. In this digital age, it's surprising how many companies require job applicants to submit a hardcopy document. Stop that immediately. Instead, require digital copies submitted. That immediately eliminates one hurdle, as digital documents can be shared with whoever needs access quickly and easily.
Interviews
Now's the time to break into the digital world when it comes to interviews, as well. Chances are good you're already screening applicants using a preliminary phone interview, so look at this as an extension of that concept. We're talking about doing video interviews.
Yes, it can be a little harder to get a feel for someone's body language when you can only see their upper half, but the benefits of technology like Zoom and other videoconferencing platforms far outweigh the cons. There is also the benefit that holding videos via video software helps ensure that your new hires have the tech they'll need to be part of a remote team and that they're familiar with how it works.
The Onboarding Process
Finally, make sure that you have digitized your onboarding process and made it available to new hires remotely. The key to this is the right LMS, which can act not just as a training platform for your employees but can be an essential tool for getting new talent into the business during these trying times.
Onboard the Right People
Now is the time to take a long, hard look at who you're hiring in the first place. In the pre-COVID world, it was mostly about people who had the hard skills necessary and who would be a good fit for the workplace itself. Those concerns are largely off the table now.
Yes, hard skills are still important, but you need to think about a few other things, such as:
Does this person have good time management skills?
Can this person do the work without being micromanaged?
Does this person have the dedication required to work remotely?
Does this person have a good sense of accountability?
Can this person work well as part of a distributed team?
As you can see, many additional considerations need to be made when hiring for a remote team. Hard skills are critical, but soft skills are even more vital. The right people will help you grow and succeed, but not everyone has what it takes to work remotely, so you'll need to have a hiring strategy in place.
Make L&D a Central Concern
Building the team you need for success requires more than just the right hiring process and tools. You also need to use your LMS to help them learn, develop, and grow. To do that, you need to make learning and development a central part of your HR team's focus.
First, identify key skills gaps in your organization. Use those to help focus your hiring efforts, but also to build our training content. Create content designed to close any skills gaps and move your organization forward.
Next, map your people to the skills and skills gaps. It's not enough to just throw someone into a position and expect them to do well. You need to make sure that they're well suited to the role, that they have an interest in learning the skills needed, and actually want to move down that career path.
Keep Communication Open for All
Remote HR teams must keep communication open at all times. Make sure that everyone's on board with using technology like Zoom not just for interviews, but for team meetings and the like. You should also ensure that everyone has basic equipment (microphones, webcams, etc.) needed to participate.
However, it's also important that your HR team is available to new hires and employees. When an employee has a question or concern, they should be able to reach an HR team member quickly and with a minimum of hassle. They should also be able to expect a prompt answer to their question and timely communication throughout.
Strive to Create a Digital Corporate Culture
Digital technology is more than just a suite of tools for your business to use. It now forms the backbone of the company itself. Without digital tools, your employees cannot do their work.
It makes sense, then, that you should start building a digital corporate culture. That begins with your HR team. The HR team needs to understand the unique challenges, questions, and concerns remote workers have, and then be able to handle those issues.
Set a digital communication strategy. Know what tools you'll use, when they'll be used, where, and why they're the right ones for you. Have a digital hiring process in place and then ensure you're using digital project management tools to help with organization, accessibility, and accountability.
The Beginning of Something New
Far from being a bump on the road, working remotely is the beginning of something new. It's time to embrace that and prepare for the future. Doing so begins with your HR team and an acceptance that digital technology is more than just a tool – it's part of your very culture.