How to Boost Morale Among Employees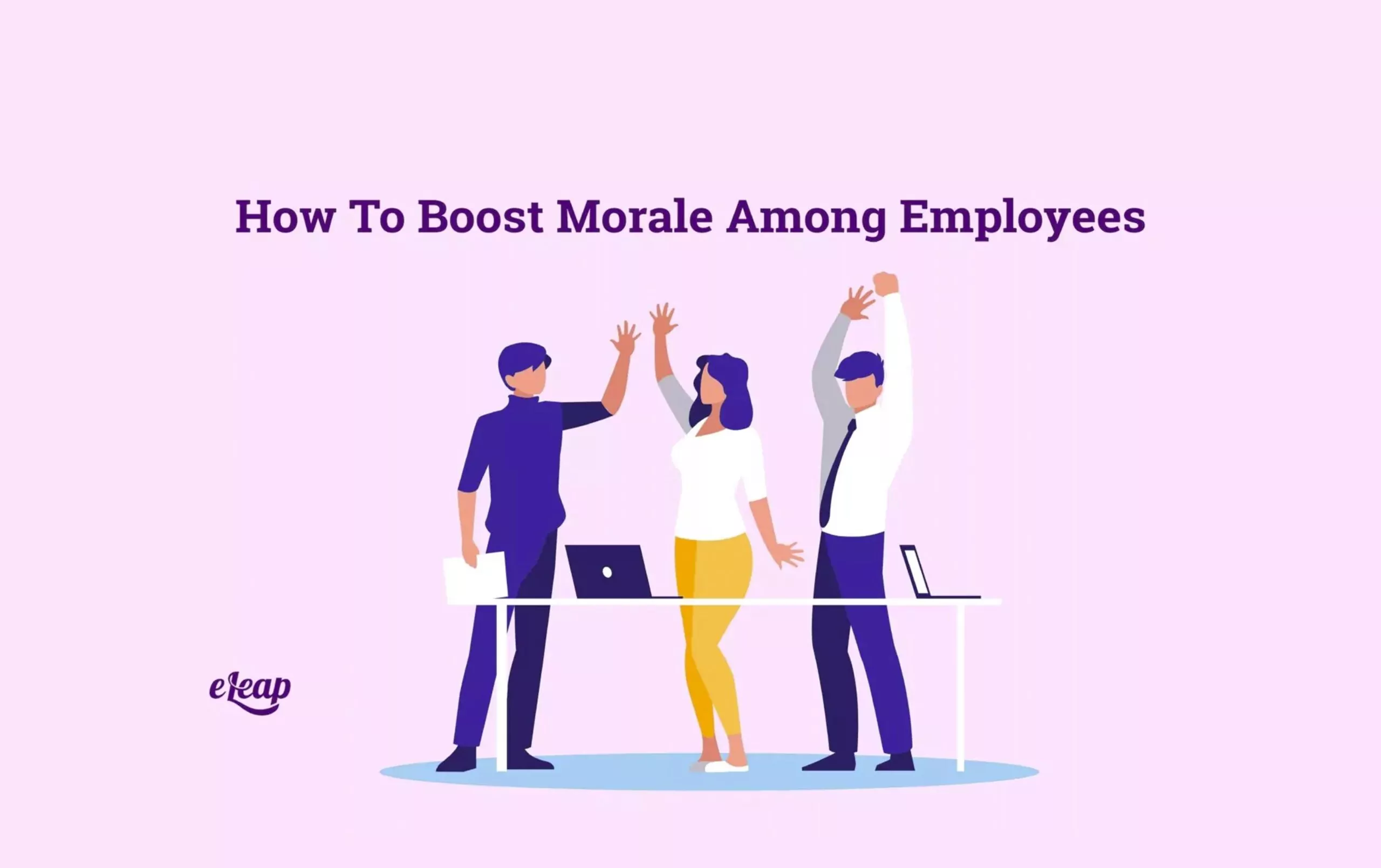 If you notice your employee morale slipping, it's time to take steps to boost morale in your company. The success of any business relies on the employees which drive it. Good morale helps employees feel happier and more productive at work.
You want your employees to feel that their job is more than a paycheck. You want employees to understand that they are a critical piece of the larger mission of the company. When employees feel the work that they do is valued, they keep producing great work.
Allowing low morale to continue too long can cause high attrition and a lack of motivation. That is why an organization must put effort into its employee morale.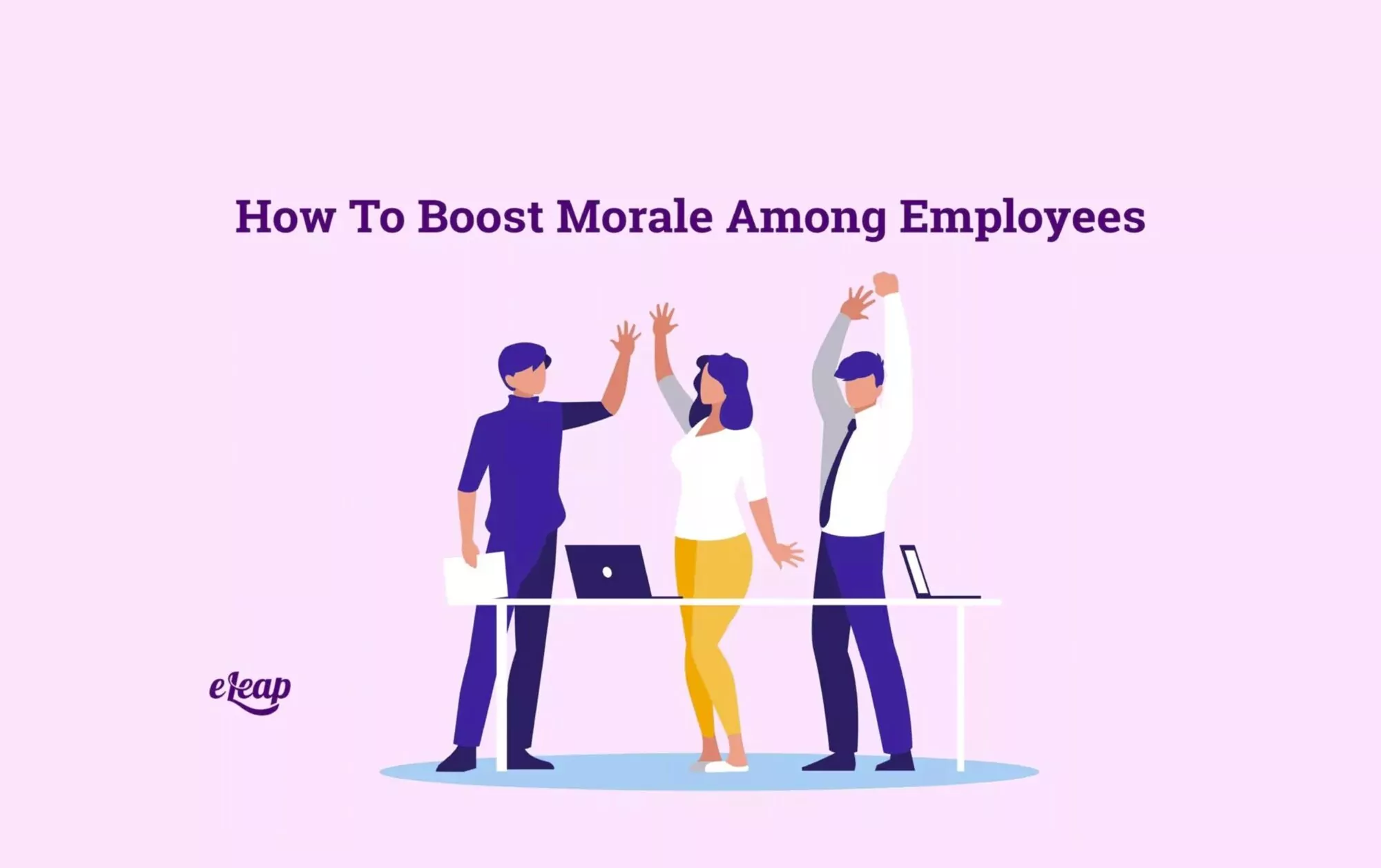 The Benefits of Good Employee Morale
In 2022, Comparably, a workplace data collection company compiled information about hundreds of companies. The goal was to see which had the best employee morale.
Microsoft ranked #1 for best company morale. This is likely due to Microsoft's robust package of employee benefits and programs.
Apart from world-class healthcare benefits, Microsoft offers many employee perks such as financial education programs, employee resource groups, flexible working hours, family support programs, and more.
Microsoft has thought beyond the standard benefits package. By offering resources and programs for a variety of employee needs, Microsoft shows employees they are valued. The proof of this is shown in their exceedingly high employee satisfaction rate.
Companies like Microsoft show how important morale-boosting actions are in a company. Apart from higher levels of employee satisfaction, good morale can:
Increase motivation and focus among employees.
Positively impact employees' mental and physical well-being.
Increase employee innovation and creativity.
Reduce turnover.
And more!
To boost morale, you don't have to implement expensive programs or fancy benefits. Simple and affordable steps can be taken so even small companies can enjoy the benefits of good employee morale.
Tips to Boost Morale in Your Company
There are several ways to give your organization a morale boost. Many of these cost nothing to implement while saving the company money and headaches.
When employees are happier, the business does better. Keep reading to learn some efficient morale-boosting techniques you can implement.
Adhere to the Company's Mission
In a survey completed by BuiltIn.com, a popular tech job search platform, some staggering employee satisfaction statistics came to light.
One of these is that 76% of employees believed that a well-defined business strategy helps cultivate a positive culture in the workplace. Without a transparent and defined business strategy, employees may feel their work is insignificant. If they don't know what they are working toward, how will they know what impact they have?
Purpose is a huge driver of employee morale. By having a transparent mission, as well as defined company objectives, organizations allow employees to work toward unified goals. When employees know the impact that their company is making, they will be more motivated to produce great work.
This is free and easy to do. A company should have its core values and mission clearly outlined for employees. Ideally, employees will learn about the company's mission during their first week on the job.
Just talking about the mission is not enough, however. Leadership must also make efforts to update employees quarterly (or more frequently) about the health of the business. Leaders should also share current goals during this time.
This helps employees get a pulse on how the company is performing at large. It also helps employees assess what impact their team has had. By giving employees this important information, you allow them to strategize in accordance with the company goals, resulting in better outcomes.
Consider a Hybrid Model
If it's possible within your organization, morale will be positively impacted by more flexibility in the employee workday. Whether this means flexible work hours, or the opportunity to work from home, any steps to make an employee's workday more flexible will increase morale.
BuiltIn.com's survey found that 36% of employees are considering leaving their jobs due to a lack of remote work options. Even more staggering, 28% of employees surveyed said they would take a pay cut for a position that could be done remotely.
Remote work has been a hot topic since the pandemic. Organizations have found their own pros and cons. However, the preference of remote work for employees is quite clear.
You don't have to commit to a fully remote model to offer flexibility to your employees. You can opt for a hybrid model, where an employee comes into the office a few days per week, then works from home for a few days.
If remote work is not an option for your company, consider implementing flexible work hours. A flexible work policy states that employees can start and end work at whichever time they choose if they work their expected number of hours.
This allows night owls to work later if they choose. People are productive at different times of day, so companies likely see an uptick in productivity by allowing flexible work hours.
According to the survey, 86% of employees reported they would be less stressed if they had a more flexible workplace. Therefore, any flexibility you can offer employees will boost morale.
Provide Development Opportunities
Professional development is one of the most crucial pieces in retaining employees long-term. In the survey, 42% of millennial respondents said development opportunities were the most important factor when choosing a new job.
If you need more convincing that development is important, the survey also found that 43% of workers had left their previous company because of constraints on their development. Professional development opportunities are vital to great employee morale.
Development opportunities can come in the form of regular training and workshops. Professional development can also be supported by intentional management, such as managers helping employees create their career paths.
By combining multiple strategies to develop employees, and making these resources accessible for all, employee morale will soar.
Offer Helpful Feedback
When asked about feedback, the survey found one-third of employees feel their performance reviews are unhelpful. This is due to a lack of insightful feedback from management.
If your employees aren't finding value in their performance reviews, it's a signal that managerial skills need to be developed. The ability to give helpful, constructive feedback is a skill that must be learned.
Managers may rush through employee performance reviews if their workload is too heavy, resulting in unhelpful reviews. Or managers may see reviews as a formality and do the bare minimum to complete them.
To improve morale, companies must analyze their current performance review process. They can gather anonymous feedback from employees. Then, companies must take the correct steps to make performance reviews more effective.
Making performance reviews more effective may include developing managers, allowing more time to complete reviews, restructuring the review metrics, and more.
A performance review that is structured to yield useful results will cause higher morale among employees.
Prioritize Work-Life Balance
Work-life balance is a heavily discussed topic. Positive work-life balance helps employees manage stress.
In the survey, 63% of employees said they would not consider a job that offered less than 15 days of PTO per year. The employees who reported a positive work-life balance were 10% more likely to stay in their current roles.
A company that facilitates employee wellbeing, both at work and at home, will have better morale. Employees cannot produce to their full potential if their needs are not met. Employee needs include ample personal time.
Mental wellness has a serious impact on how an employee will perform at work. If work-life balance is poor, stress levels will rise, and mental health will suffer. Pushing employees to work beyond their limits never has a good outcome.
Make sure you are frequently checking the pulse of employees' well-being and work-life balance. Adjust where necessary. Maybe this means more PTO or setting boundaries around working hours.
Overall, companies should prioritize employee work-life balance as it affects every function of their business. Better work-life balance will result in a morale boost, too.
Build a Strong Management Team
Managers have a substantial impact on employee morale. In the survey, 58% of employees said they would stay at a lower-paying job if they got to work for a great boss.
Although great management can look different to everyone, there are several key factors that lead to stellar management. The main factor in building great managers is invested in the development of management skills.
Great managers also need to be proficient communicators who can get others excited about their work. Management styles can vary, but the heart of a great manager is in the ability to garner respect from employees.
Any good company will want to make sure its managers are reaching their potential. This means providing development for managers. In addition, companies should always be asking employees for upward feedback about their managers.
By prioritizing employee-manager relationships, a company will enjoy better morale.
Bottom Line
Morale in the workplace is influenced by several factors. The good news is that most of these factors are within your control. It's never too late to take steps toward better employee morale. When you effectively boost morale, the entire company benefits.