Futureproofing Your Onboarding: Tips and Tricks to Evaluate Your Processes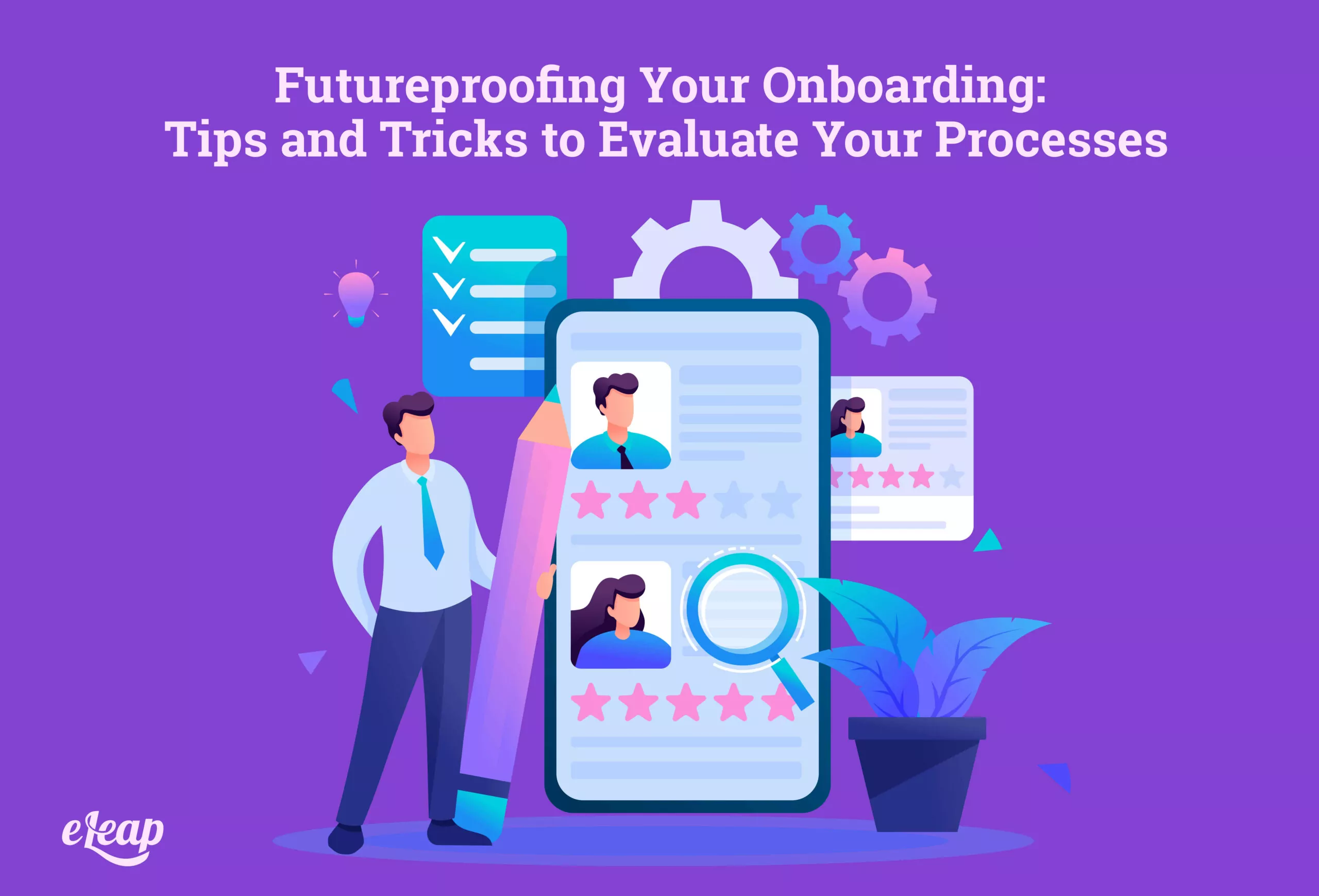 All too often, onboarding is left out of the performance management discussion. That's unfortunate, as this is one of the most important areas when it comes to PM. After all, it's during the onboarding process that new employees learn what is expected of them, delve into how to perform their responsibilities and duties, and begin to get acquainted with company culture.
In other words, performance management begins with the onboarding process. However, too many companies disconnect the two processes. The result? Lackadaisical performance, increased costs to improve performance later, inaccurate employee expectations, and other major problems.
Does your company fall into this category? It can be hard to tell. The only sure way is to evaluate your onboarding processes and practices. We'll walk you through what to know in this blog post.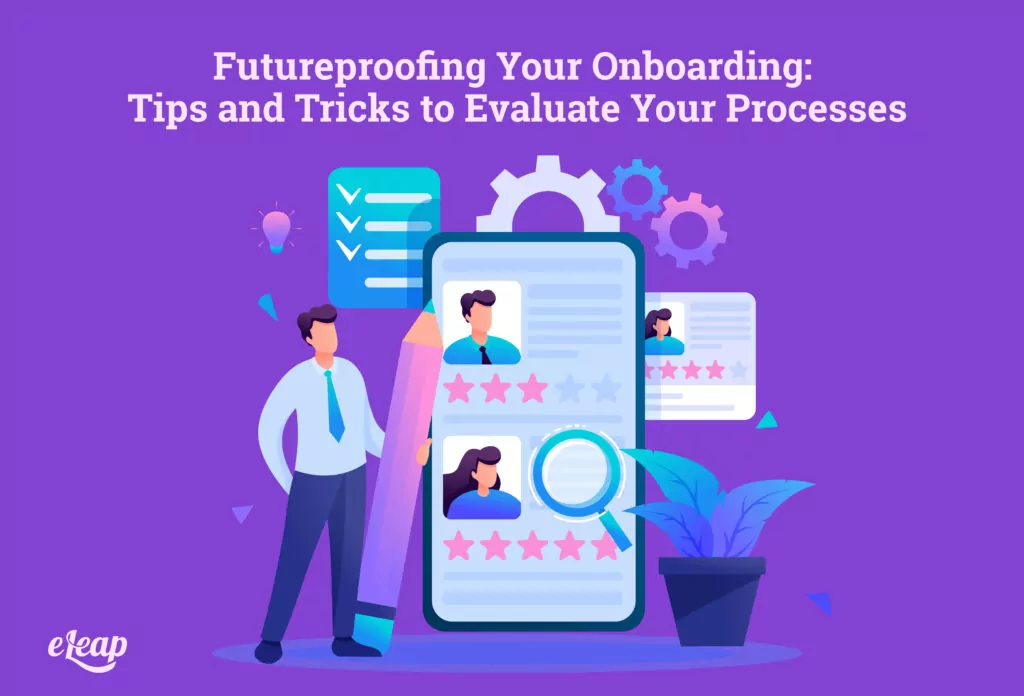 Commit to More Than a Meet-and-Greet Experience
One of the best signs that your onboarding process is not up to par when it comes to establishing performance management metrics in new hires is if you take the stance that it's really just a meet-and-greet. This was once the norm for most businesses, but with the increase in competition, the scarcity of real talent, and the increasing costs of poor performance, the average organization can no longer afford to take this path.
Onboarding needs to be a defined period of time during which new hires accomplish specific tasks. Some of these are obvious, such as learning their responsibilities, meeting their coworkers, learning the layout of the office in the case of a non-remote worker, and more. However, you also need to establish some key performance-related milestones here, including the following:
Learn about the Company's Culture – This should be a relatively deep dive into the company's culture, values, and ethics, with a focus on how learning and development offerings can improve the employee's performance and enhance their career trajectory.
Set Key Goals – The employee should go into their new position with a solid understanding of not just their responsibilities, but goals in terms of performance. Clearly communicate what is expected of them, why it matters, and how their efforts support the team, as well as the wider business.
Give Needed Training – While you should focus on hiring wisely, you cannot guarantee that the right person for the position will always have the necessary skills. Unfortunately, hiring someone without a full skillset may mean dealing with reduced performance for weeks or even months while they get up to speed. It doesn't have to work that way, though. An intensive onboarding process combined with accurate training through your LMS can ensure that new hires are ready to hit the ground running.
Optimize for Remote Access
If there is anything that we learned in 2020, it's that working from home is hugely popular with both employees and employers. In fact, the benefits are so significant that even once the pandemic is no longer the concern that it is, many people will likely remain remote. This will have an impact on your onboarding processes and how you approach performance management moving forward.
So, how do you optimize your onboarding for both better performance management and remote access? It will require a strategic approach, but that doesn't have to mean major hurdles. Some of the most important considerations include the following:
Seminars into Webinars – If your organization previously used seminars during the onboarding process, you should transition them to webinars, instead. This provides the same seminar experience but in a virtual environment. It also provides the means to deliver performance-focused training in a format that closely approximates in-person training.
Give Them the Tech – Don't assume that all new hires have the technology necessary for remote onboarding (or even to perform their job duties remotely). The best option is to provide any remote employee with the same equipment they would need were they located in-house, as well as some remote-focused tech, such as a high-quality webcam and other digital communication tools.
Test First – Don't assume that your onboarding solution is ready to go without fully testing it first. Then, test it again. The goal is to have a reliable combination of steps and systems that approximates the in-person experience with as few hurdles or disconnects as possible. Testing your options fully ensures that happens.
Assess and Measure
One of the problems with the onboarding-as-a-meet-and-greet mentality is that it was largely informal. New hires were given a period to acclimate and, to a large extent, it was assumed that they had once that time was up. However, assuming something to be true does not always mean it is.
To ensure that your new hires are prepared to become contributing members of the organization and that they're on board with performance expectations, it's important to assess their readiness. This can take many different forms, from actual quizzes and the like to surveys and sit-downs with managers. As a note, a sit-down or one-on-one with the manager can be a huge benefit here, as it not only works to assess new hire readiness, but can also set the tone for future performance management activities.
In this instance, it can be useful to combine in-person assessments with your LMS. Even in the case of remote new hires, your LMS can offer easy access to basic onboarding-related assessments.
Progressing Onward
Onboarding is far more than just a "getting to know you" phase, or a meet-and-greet where new hires learn more about their coworkers. While those are part of the process, the truth is that the onboarding process is an integral key to achieving the performance metrics that you need to see for success. Using it as such is increasingly critical.
What experience have you had with onboarding and working performance management aspects into the process? Have you taken any formal steps to include performance management in the onboarding of new hires? Share your experiences (both successes and challenges) with us in the comments below.