Building a High-Performing Team: The Role of Social Recruiting Software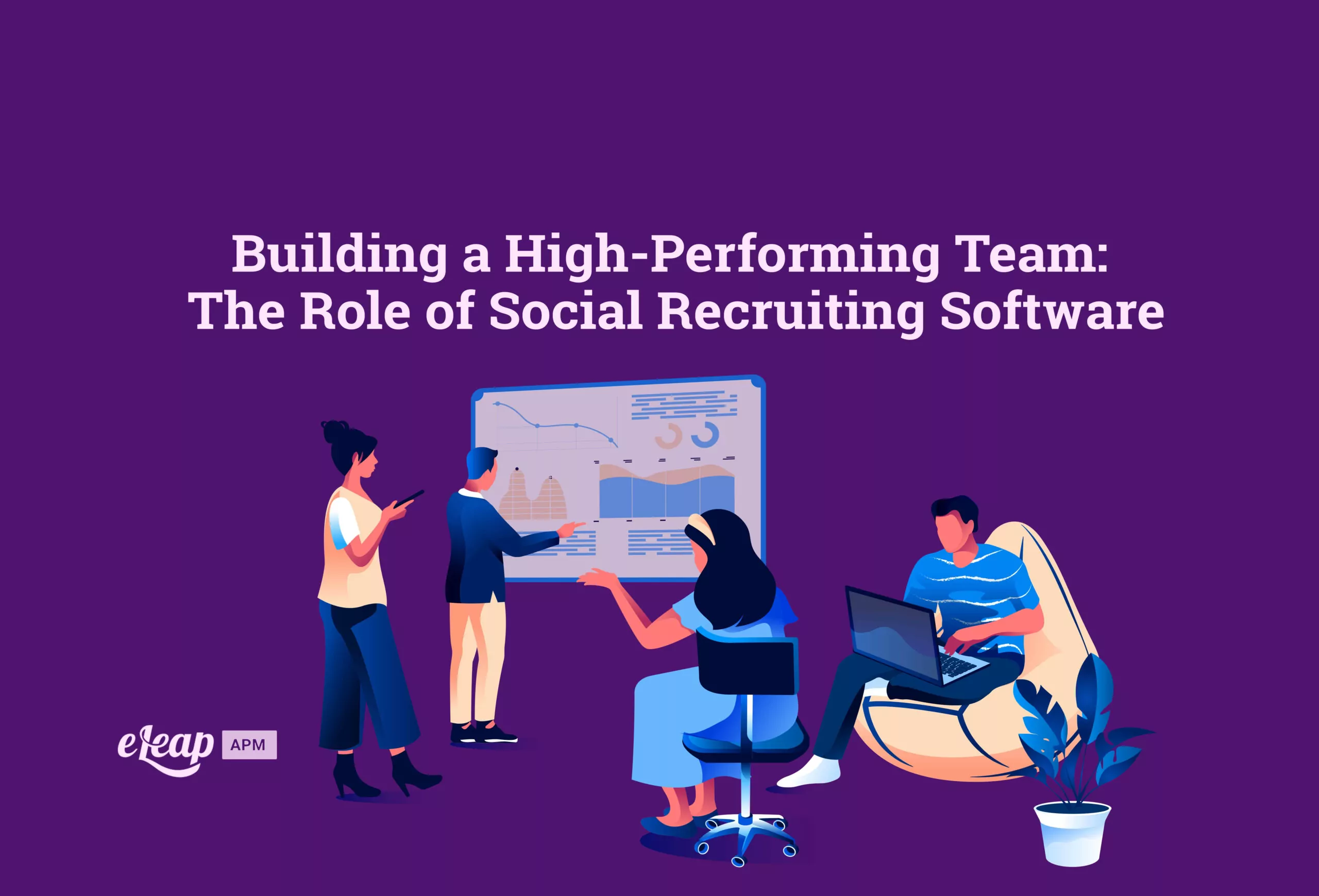 No matter how dedicated your managers are to conducting one-on-ones and check-ins to build engagement, churn is going to happen. Employees leave organizations for any number of reasons, many of which are not negative reflections on the employer. However, it does leave you in a bind – filling those vacancies can be incredibly challenging.
The good news? Social recruiting software can reduce the time it takes to fill those gaps and it can help improve the quality of your hires. Sounds like a win-win, doesn't it?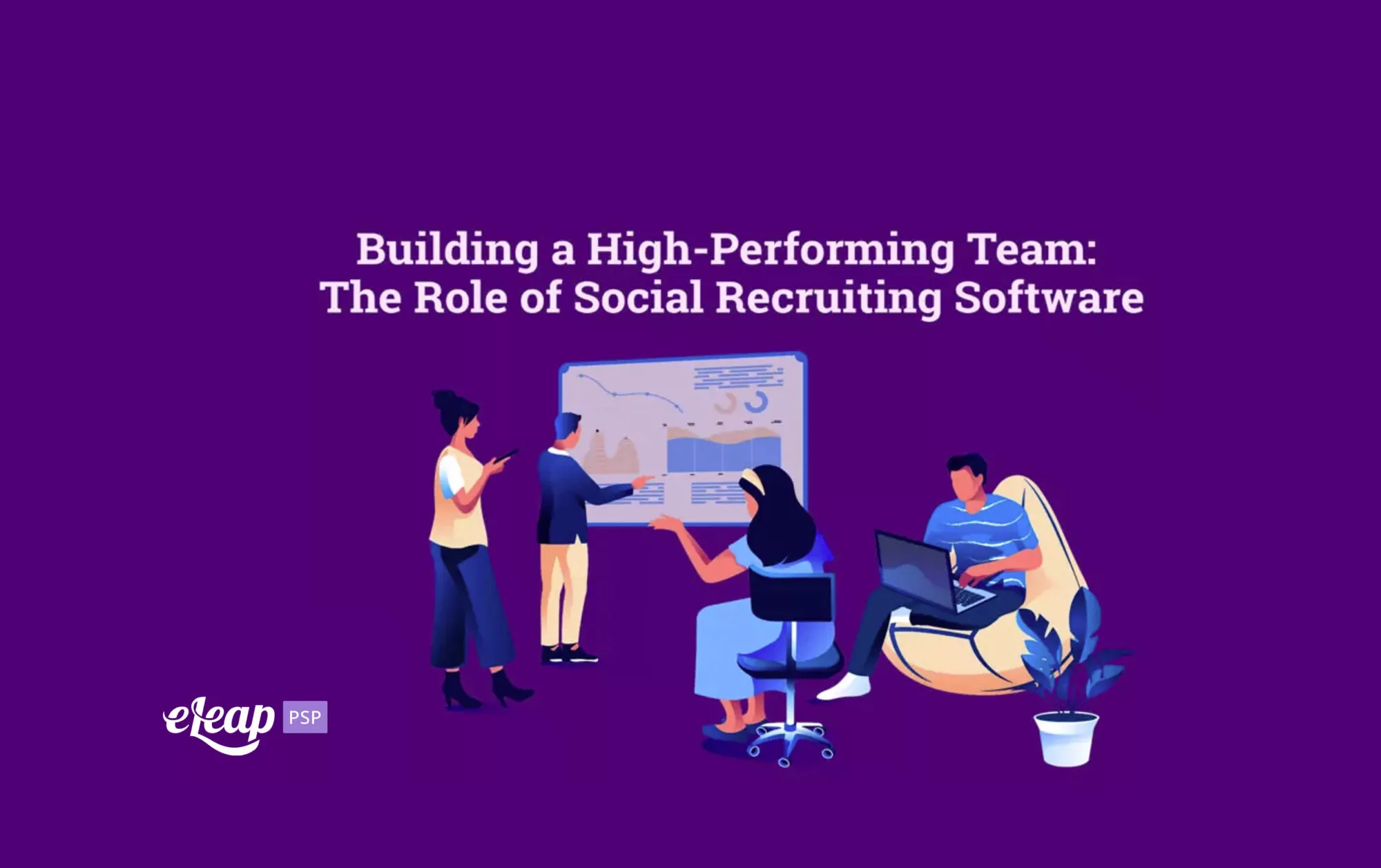 What Is Social Recruiting Software?
Before we get too far into the discussion, what is social recruiting software, exactly? How does it work? What's it all about? Here's what you need to know in a nutshell.
Social recruiting software is precisely what it sounds like – software designed to:
Attract the best-suited candidates for your job openings
Help your team manage applications and related documents/information, like resumes
Archive and maintain applications and resumes against future openings
Provide deep analytics that inform the hiring process while identifying gaps in your organization that need to be filled
A Look at the Benefits of Using Social Recruiting Software
With a better idea of what social recruiting software is, we can now turn our attention to why you should consider using it within your organization.
Hire Faster
Perhaps the single most important benefit of using social recruiting software is that it accelerates your hiring process without the corresponding challenges that come with a rushed process. Most of the work involved in hiring can be automated with the software, allowing your team to do what they do best. Plus, the software can filter applicants and make accurate recommendations to help you hone in on the very best individuals for the position.
Expand Your Reach
How far does your job ad reach? Chances are good that even if you use multiple hiring websites, plus options like newspapers and the like, it's not very far. With social recruiting software, you tap into the massive reach of social media. That allows you to attract top talent from across the country or around the world. You're also able to find candidates on most major platforms, including LinkedIn, Facebook, and Twitter.
Make Managers Part of the Process
For many organizations, the bulk of the hiring process is handled by HR. Managers might be involved, but only toward the end of the process. What could you achieve if they had a more active hand throughout the entire hiring process? What if they were able to provide recruitment specs that HR might not have? What if you were able to involve team leaders and others in the process? Social recruiting software offers inputs for almost anyone, allowing you to bridge departmental gaps, close skills gaps, and higher strategically with an eye toward achieving key organization goals, rather than speeding through the process.
Create a Cohesive Hiring Process
If yours is like a lot of other organizations, "chaotic" is a good descriptor of your hiring process. It doesn't have to be that way, though. With social recruiting software, you can simplify, streamline, and do so without tradeoffs in terms of accuracy, quality, or reach. In fact, you will find that those improve even while you tame the chaos of your hiring process.
It also allows you to create a more cohesive flow for applicants. In your current hiring process, how fragmented are things? How different does your company look from your website to job listings off-site?
That fragmentation can give the wrong impression. It might look like your organization doesn't have things under control, and that can be bad when it comes to attracting top talent. With social recruiting software, you're able to brand every aspect of the hiring process, from the language used on job board postings to the presence of your logo, and everything in between.
Cut Costs
Hiring is expensive, there's no denying it. However, it doesn't have to be as expensive as your process currently is. With the right tools, you can drive down costs through automation, AI-enabled recommendations, and by allowing those with experience and information to take part in recruitment. It also helps save your HR team time and effort that could be better spent elsewhere, while simultaneously drawing in candidates who are most likely to stay with your organization long term.
Critical Features to Look For
If the benefits above sound appealing, no doubt you're ready to invest in this software. However, don't rush out and buy into the first option you find. Not all social recruiting tools are created equal, and you'll need to make an informed decision based on the presence of critical features. Which are the most important?
Ease of Use: First, make sure the software has an intuitive user interface and is easy to learn and use.
Reporting: Ensure that the software you choose offers in-depth reporting to help track the results of your efforts and evaluate the performance of hiring campaigns.
Plays Well with Others: You use a lot of other software daily, so make sure this tool integrates with the rest of your technology stack.
Brandable: How much can you personalize the software, landing pages, job ads, and other aspects? Ideally, you should be able to brand every aspect to your needs.
Powerful AI: The key to the entire thing is the presence of powerful AI to provide accurate candidate recommendations now and in the future.
Applicant Tracking: Make sure the software you choose allows you to track candidates as they move through the hiring process and then onboarding. It should dovetail with your learning management system and performance management system, as well.
While social recruiting software is a relatively new tool, it offers a lot of value for organizations large and small. With the right tools, you can automate a lot of the process, increase the quality of your candidates, and then track them as they move through the hiring process and become part of your organization.